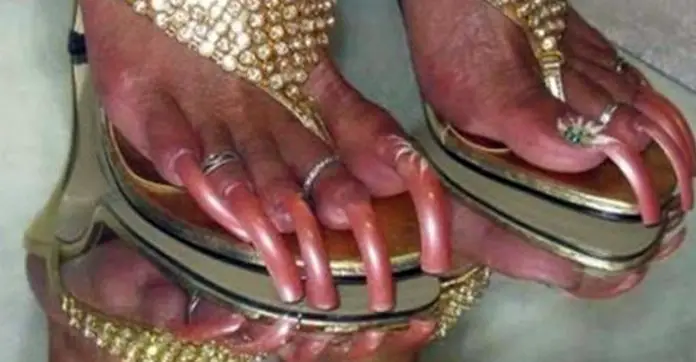 As a runner, one thing I have to keep up with is my toenails! If they get too long, it becomes rather painful to run. While having short toenails is my goal, there are a few people who love having long toenails – why? I am not sure, it isn't as if your feet will fit into a pair of shoes.
I suppose you can just go barefoot, but in the winter that would be a cold way to go! Not only that, but the longer your toenails, the harder it is to get around and exercise! Scroll down to see ten ladies that have decided that having long toenails is far more important than being comfortable.
1. What a colorful look!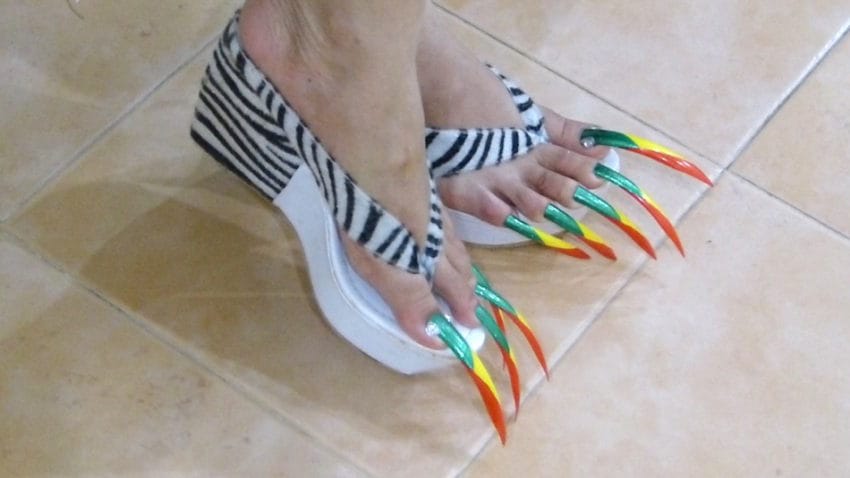 2. This look is complete with toe rings!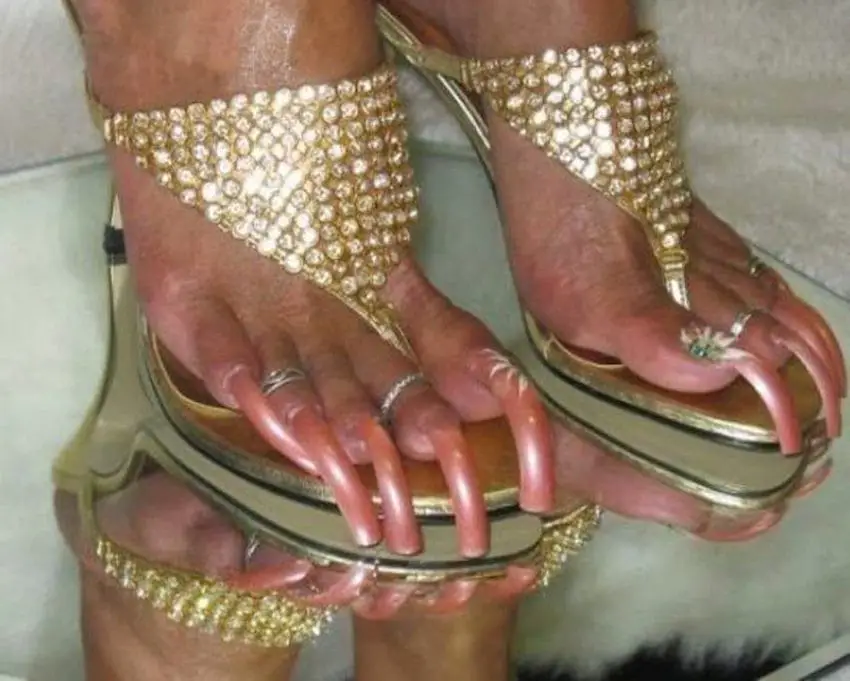 3. Sporty looking pants for someone who probably can't work out!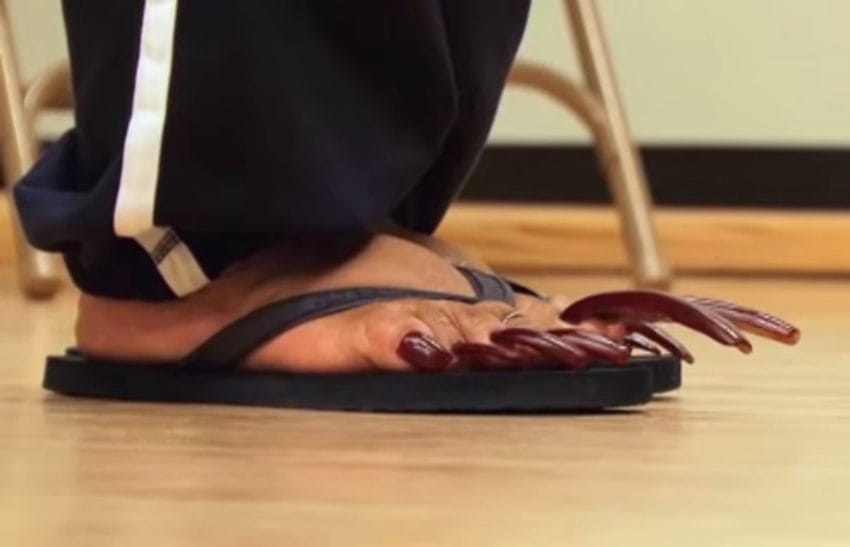 4. Oh, a few gemstones on these nails make them more sparkly!