In this age of technology, it's more likely for someone to read books on their Kindle or another electronic device and go to a café to kick back and relax than for them to go to support their local library.
It's this change in trend that has led to the Little Free Library, a non-profit organization, to get more than a little creative in its efforts.
The group specializes in breathing fresh life into libraries all around the world – and we say it definitely succeeded here!
One such library, now dubbed the Little Tree Library, was born in the front yard of Sharalee Armitage Howard.
She herself is a librarian (and a former bookbinder!), so she knows just how crucial it is for a reading environment to be comfortable and cozy.
So when a cottonwood tree aged a shocking 110 years old needed to be removed from her yard due to rotting that led to it being dangerous, she made a bold and beautiful decision: to turn that tree into a mini-library with her skills as an artist.
She began her project in December, and her vision turned into an incredible reality.
How did she do it?
Well, she added a nice little roof to it to begin with that looked rustic and charming.
Then, she got to work carving out the wood inside so it would be hollow.
She then put in some lighting, a little stairway, and a door, and, finally, she installed shelves that she lined with amazing books that anyone could borrow free of charge!
As you can imagine, this tree can't actually let anyone go inside to read it, but it's a magical and whimsical sight to behold.
There are countless different kinds of books available to be borrowed, for all ages. No library card is needed, either, and the sentiment is truly beautiful!
Since then, Little Free Library has become a phenomenal project.
It has inspired people internationally to build their own libraries of a similar variety.
Thus far, more than 75,000 libraries have been built and set up in a whopping 88 countries!
They work as book exchanges – people can donate their own books and take out books to read, and there's no pressure to return the books you take; you can just swap them with another book you own to replace it!
This library works, as you may imagine, through an honor system where people contribute together to put in books of good quality.
While they're not big enough to go in and read, they're a great way for people to easily access books they've never read and learn from each one they pick up.
These small projects are truly a blessing in the world of modern technology, where libraries don't receive enough funds to stay open a lot of the time.
That's what makes these small projects so significant in their impact.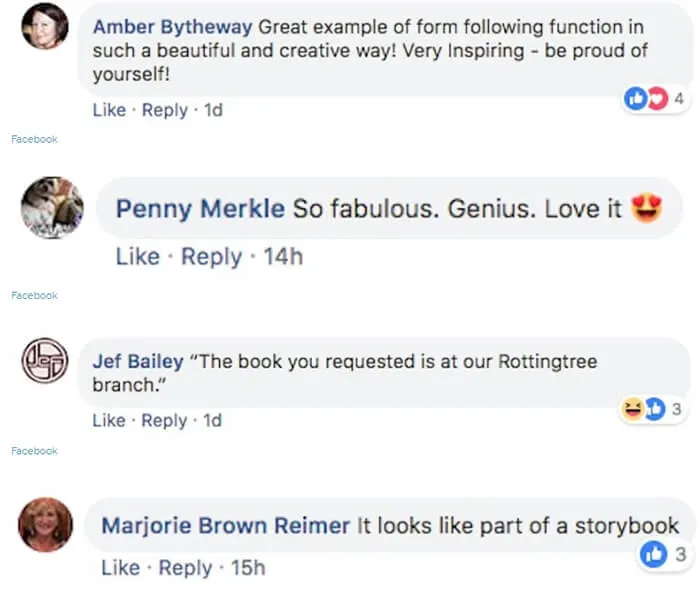 If you'd like to visit a Little Free Library, you can click here to find one near you. There might just be one in your own little neighborhood!