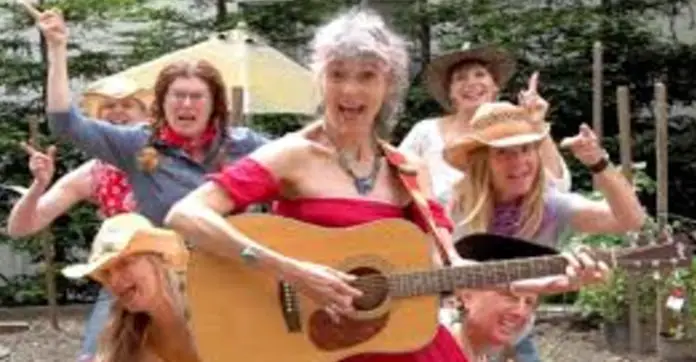 If you haven't had a hearty laugh today, you are in luck! The song you are about to hear is called "Older Ladies" by Donnalou Stevens. As the title suggests, it is about being an older lady and the things that she experiences – with her body. I am not sure what brought on the song, maybe Donnalou was dumped by her boyfriend because of the way she looked.
It is a fun song about a woman's body, but the deeper meaning is that we can't judge people by their looks. It is a toe-tapping melody, and the women in the video are excellent! You will find yourself humming along as Donnalou sings all the lyrics. Pay attention to the lyrics, the title of the song may be "Older Ladies" but the phrase that really hits it "Maybe that's not love."
Take a look at this video
I hope every lady (young or old) out there finds a man who looks at her without judging her appearance. Share away, people!