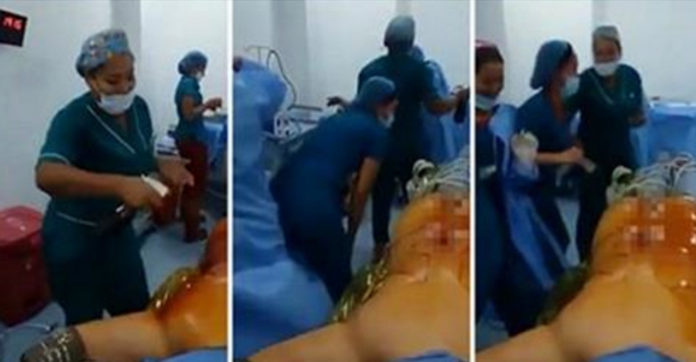 We trust people in the medical profession to have our best interests in mind when we are undergoing a surgical procedure.
We hope that they treat us with dignity and respect when we are under anesthesia.
The video below shows that isn't always the case.
The video was taken at a hospital in Bolivar, Colombia and it shows several nurses dancing and giggling while preparing the patient for surgery.
This is just ridiculous and uncalled for – why someone even shot the video is mind boggling.
The behavior of the nurses was far from professional.
After the video had been shown, the hospital released a statement saying they regret the behavior of the nurses and that all of them had been fired as a result of their actions.
Take a look at this video
The statement said that their behavior was a violation of the dignity of the patient and it broke the hospital's protocols.
Share away, people.