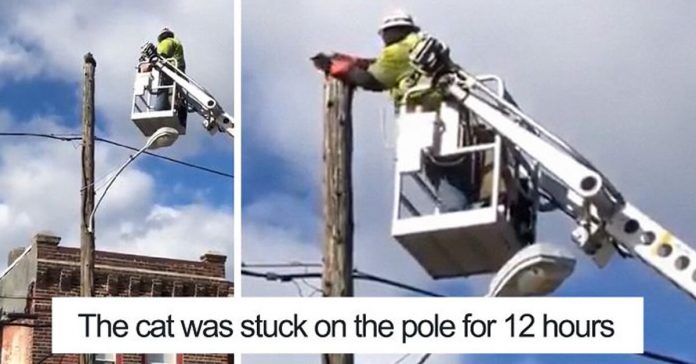 Cats are fiercely independent pets that often find themselves in precarious situations.
There's a reason why so many cats get stuck up in trees with no way down.
They have to rely on the kindness of humans to help rescue them from these situations.
A cat in Pennsylvania recently found herself in one of these predicaments.
She had climbed to the top of a telephone pole in the small town of Port Richmond.
The cat, known as Princess Momma, had no way of getting down alone.
Amanda Fairchild Boyce alerted her neighbors after she noticed Princess Momma stuck atop the telephone pole.
This occurred at 10:30 pm on Friday night.
The cat's owners eventually learned about her situation and immediately called the fire department and animal rescue.
She was desperate to find help for her cat.
Unfortunately, nobody was very responsive to Princess Momma's needs.
Fortunately, another neighbor found a local Verizon employee who agreed to help.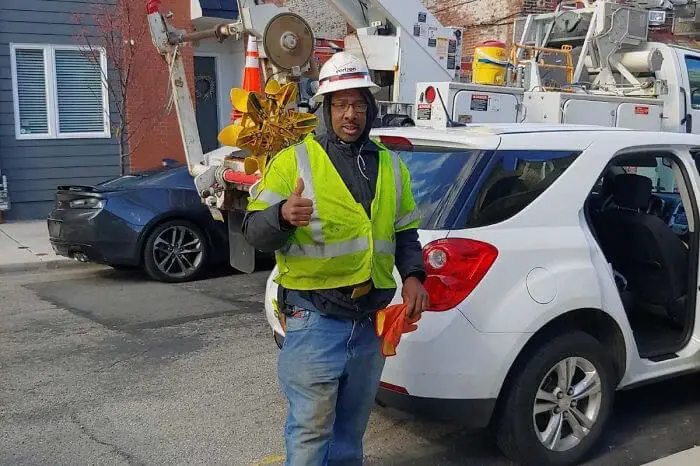 Steve German's heroic rescue was filmed by a CBS Philly reporter by the name of Steve Lindsay.
Instead of embracing these kind actions, Verizon decided to suspend German for a few weeks.
The company reported that German had put himself in unnecessary danger.
Rich Young, a spokesman for Verizon, released a public statement revealing that the company was focusing on the safety of its employees.
The community in Port Richmond started a GoFundMe campaign to help support German during his time off work.
The group was able to surpass its monetary goal within just two days.
The community also share several posts on social media to help spread the news about German's kind actions.
Many people were stunned by Verizon's response to the heroic act.