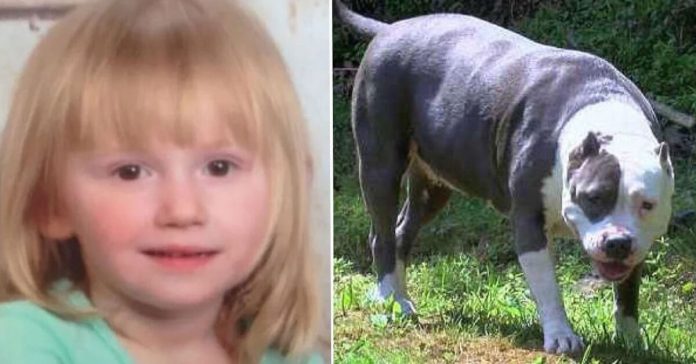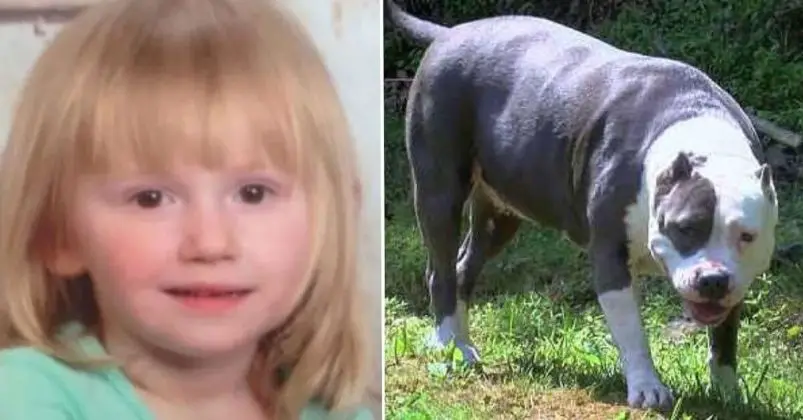 Beth Campbell was absolutely terrified when she woke up one morning at 10 am to see that the front door of the house was wide open and her two-year-old granddaughter, gone.
But she wasn't the only one – along with young Charlee Campbell, Penny, the family pit bull, was missing too.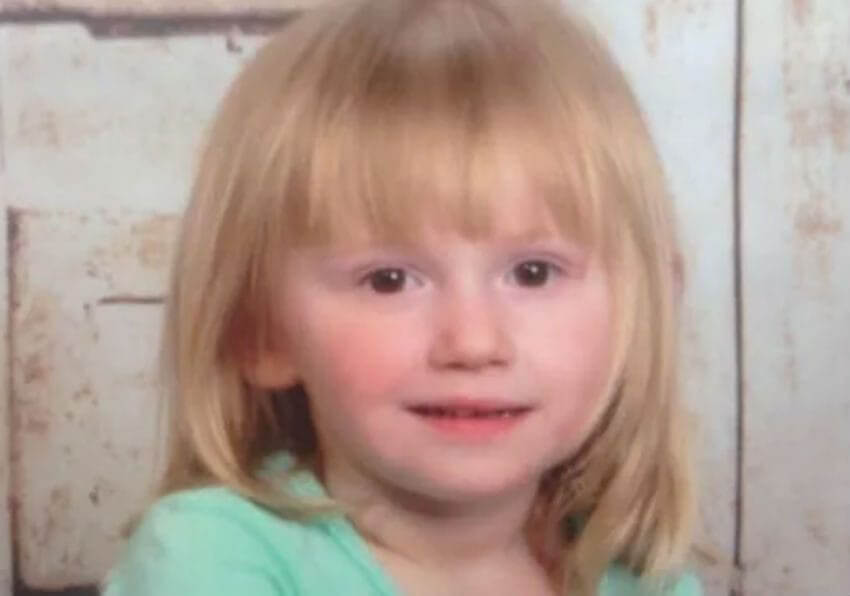 Charlee was last seen by her grandfather at 5:30 am that morning in their Lebanon Junction home in rural Kentucky, sleeping peacefully in her Frozen pajamas as he left for work.
Worse still, Charlee has autism and is nonverbal, making the already terrifying danger involved even more worrying.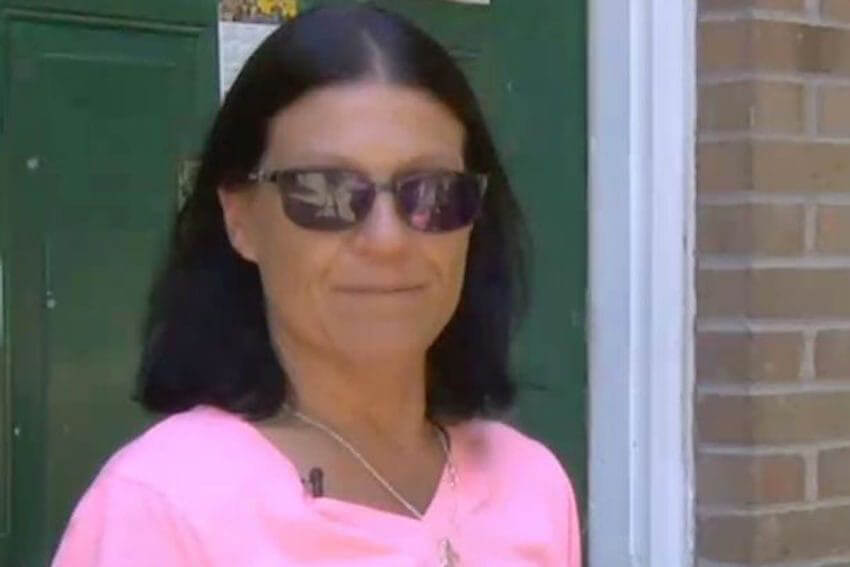 The Southeast Bullitt Fire Department conducted a thorough search of a nearby wooded area, along with tens and tens of other deputies, firefighters, and even bloodhounds.
There were a total of 100 more first responders and volunteers who helped out, searching for Charlee and putting up "Missing" posters.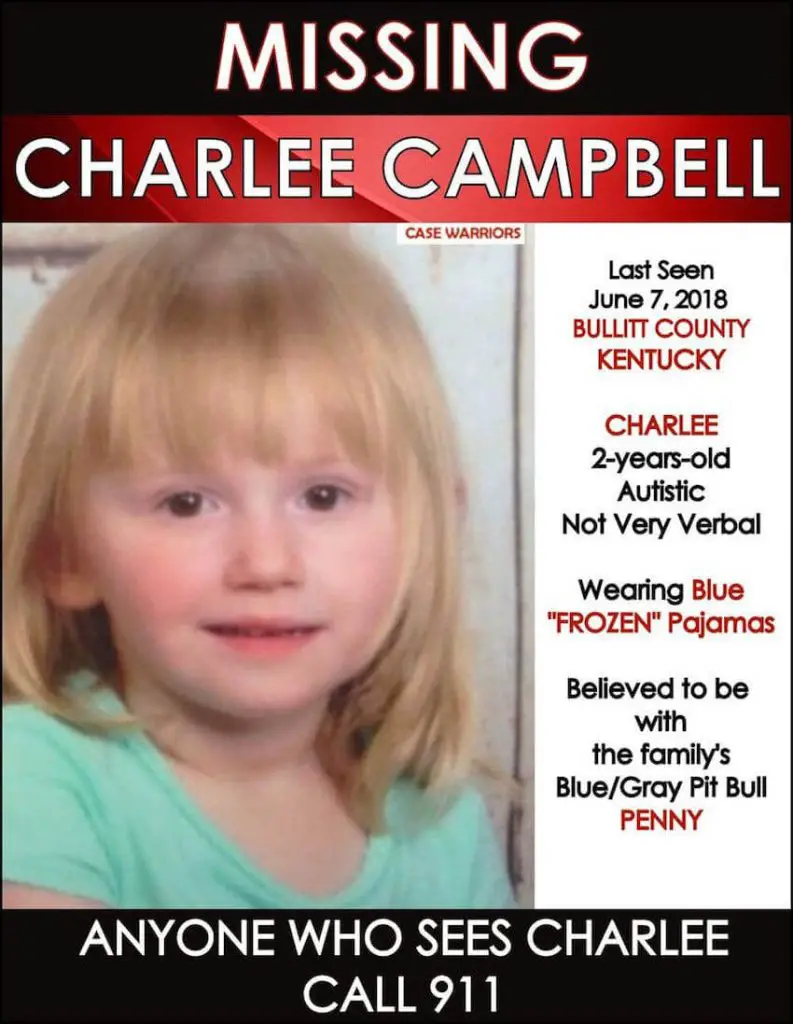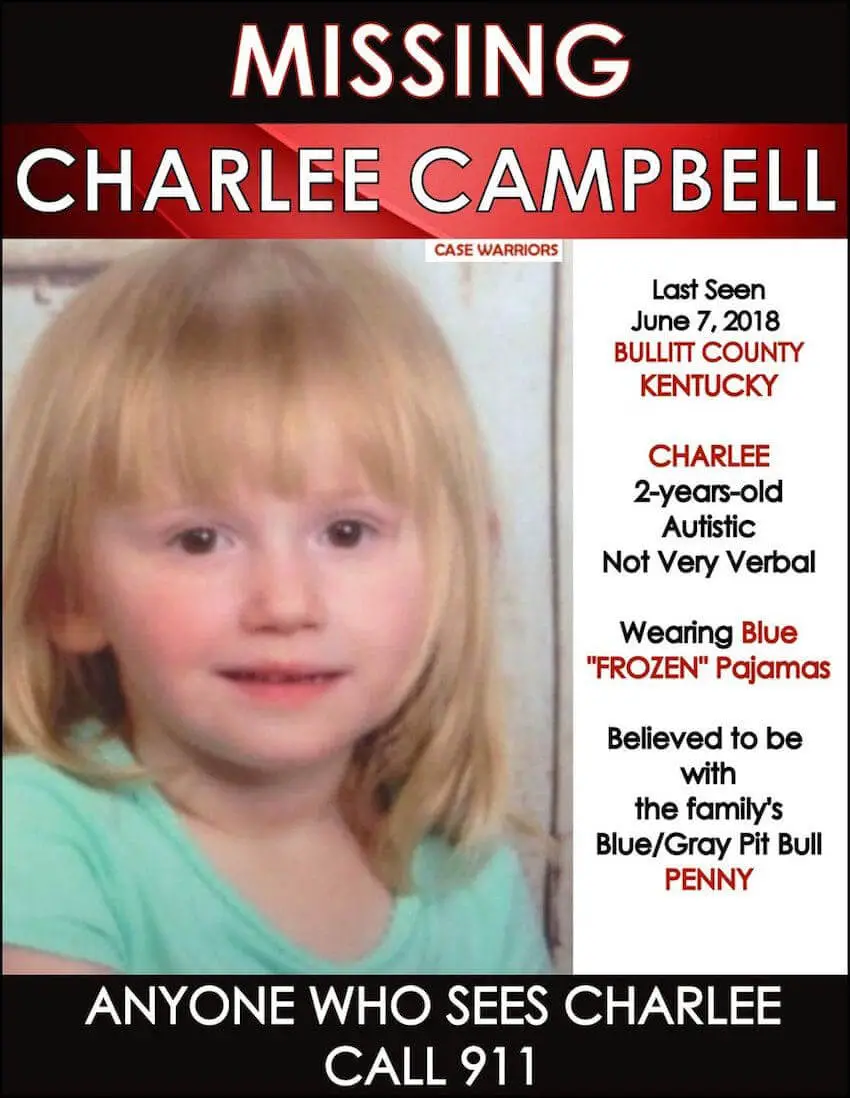 The community became increasingly more anxious when 36 hours passed and still no sign of either Charlee or Penny was found.
But then, that Saturday, everything changed. Wayne Brown was praying in his home for Charlee to be found when he noticed movement outside one of his windows.
He soon realized it was a little girl with blonde hair, and she was walking up to his porch.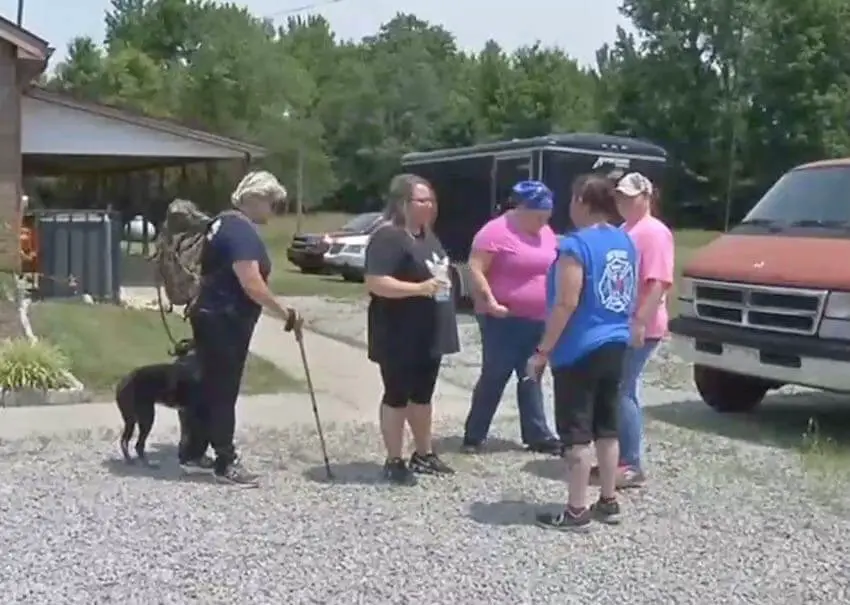 Wayne asked if her name was Charlee, but she couldn't reply. Instead, she pointed to Wayne's pet dog and called it a puppy.
Luckily, she still had on her Frozen pajamas, so he recognized her from her description in missing posters.
She was covered in filth and her hair was tangled with leaves, ticks crawling over her body. Quickly, Wayne rang up authorities.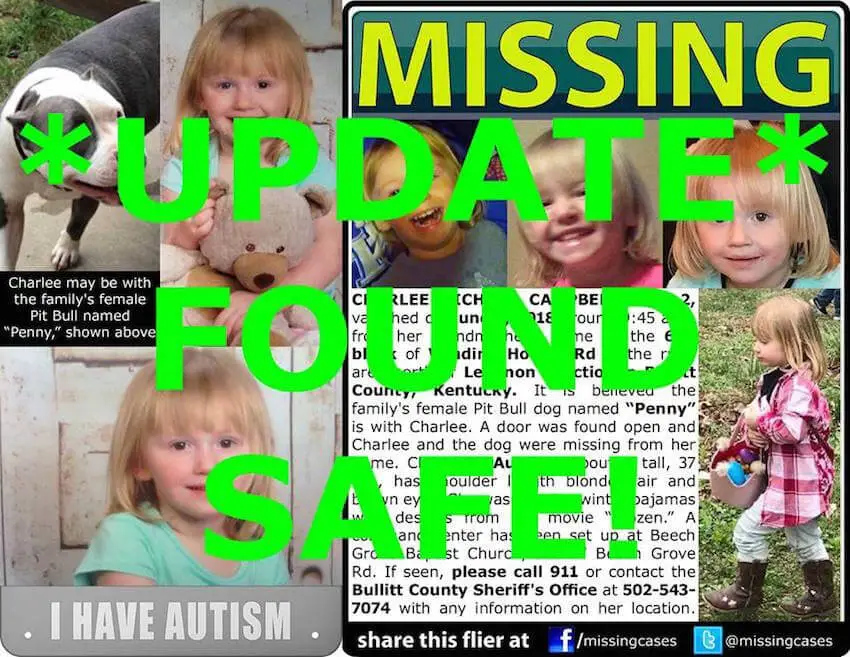 Wayne actually has a closer attachment to the case than many.
He was eight years old when his younger brother wandered from their house, only to be discovered miles away by his uncle, already dead.
This is why he was so frightened thinking about Charlee and was so glad to see her alive.
Meanwhile, a short way across town, Penny had found her way back to Beth's home – just a few minutes before Charlee went up to Wayne.
Beth thinks that Penny likely stayed next to Beth, protecting her and keeping her safe, the whole time that she was gone.
It's likely that Penny didn't want to leave Beth's side, and that heroic action may just have saved Charlee's life.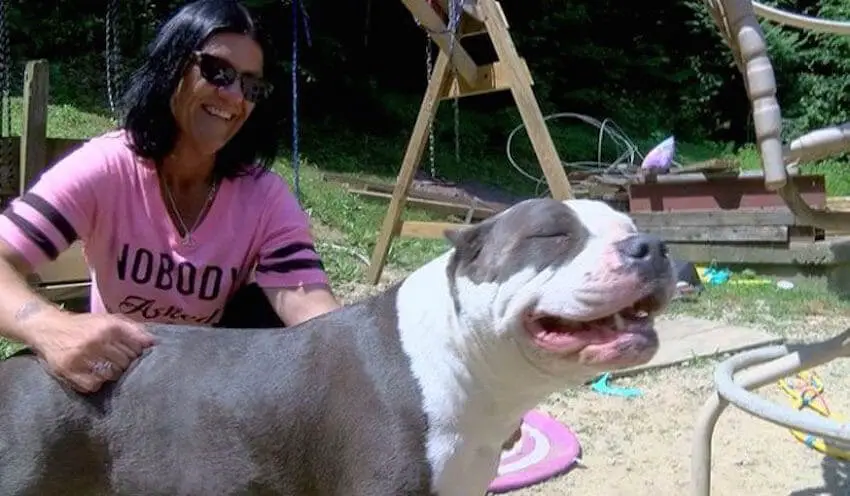 Charlee was taken to the hospital after this occurred, and thankfully, it looks like she'll be just fine.
An adventure like that isn't one without consequences, though, so she'll likely need a little while to recover and settle in to life back at home.
We're sure her grandparents are just glad to have her home.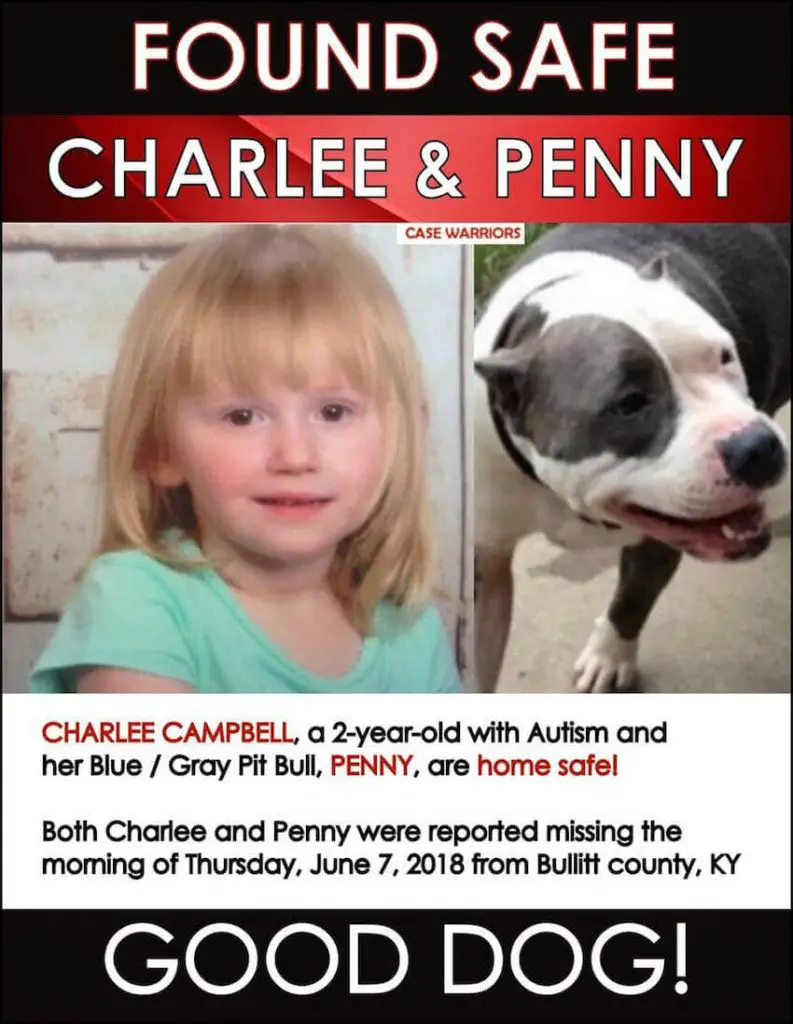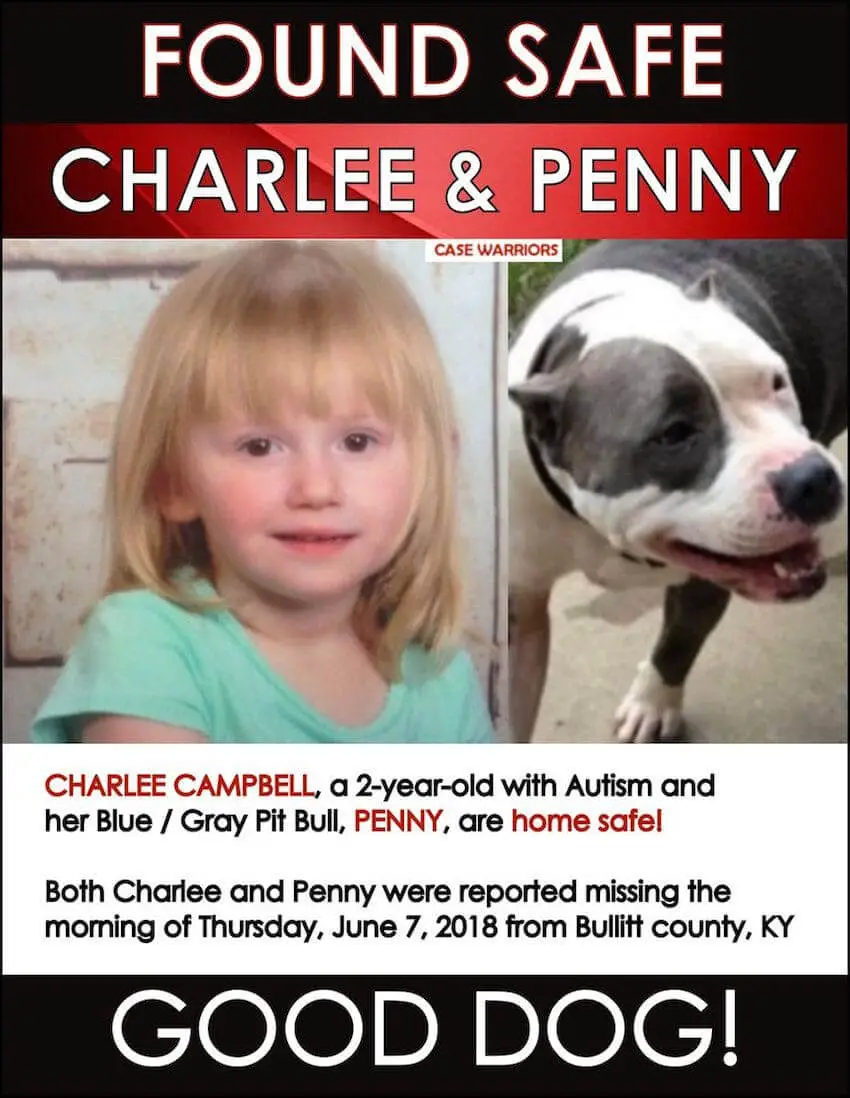 Authorities thanked first responders, firefighters, search teams, and everyone else involved for helping to look for Charlee and Penny.
The combined effort allowed Wayne to be on the lookout for her, and her posters and description allowed him to recognize her.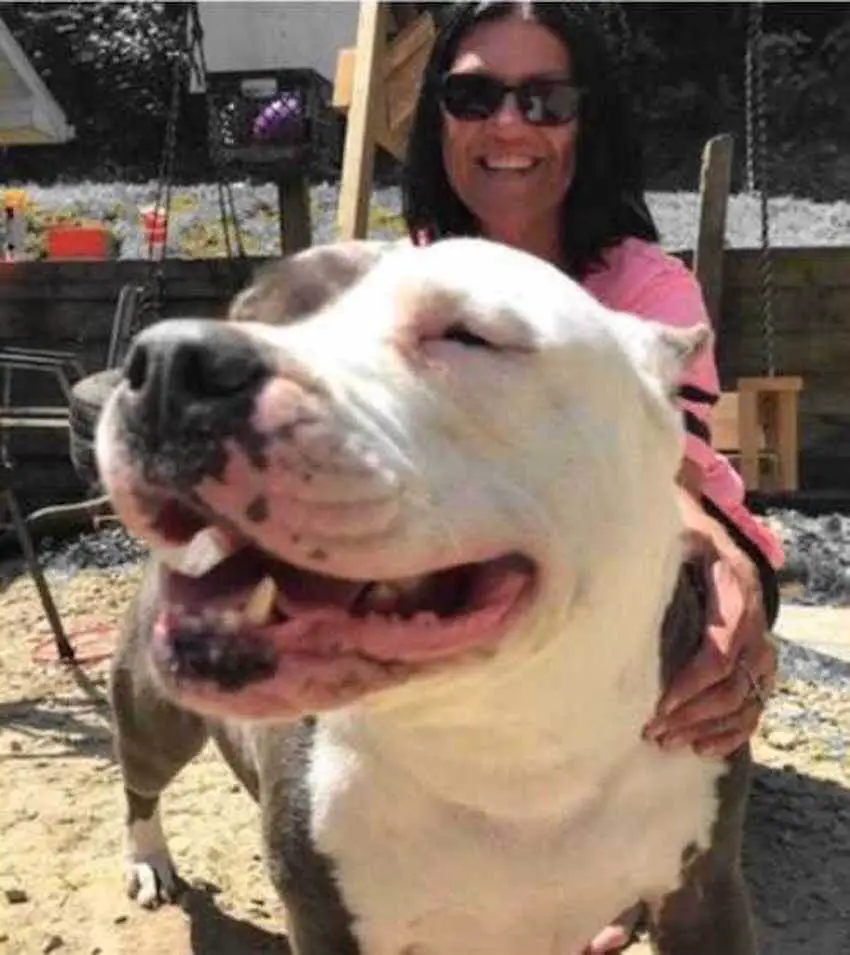 And, of course, we have plenty of thanks to give to Penny, who did what she could to keep Charlee safe!