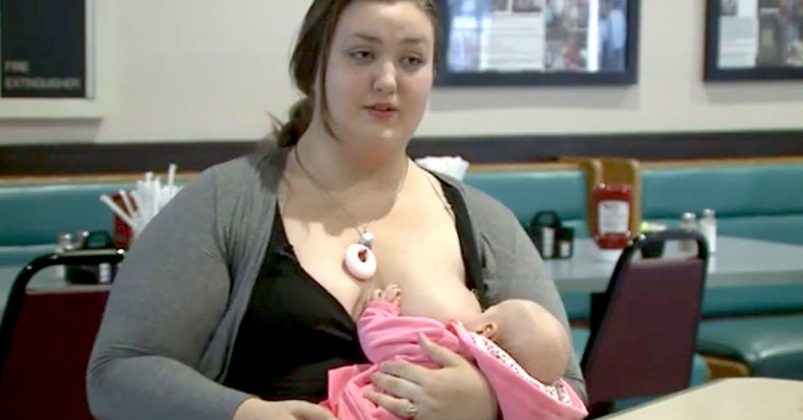 When Elizabeth Herzog was pregnant, doctors dropped the news that she would have to give birth sooner than she thought.
When she was 32 weeks pregnant, she gave birth to Georgia who weighed a mere 3.5 lbs.
When Georgia was 5 months old, the first-time mom brought her to an Iowa restaurant so they could enjoy a meal together.
While she was eating, Elizabeth decided to breastfeed her daughter and that's when she was humiliated and embarrassed by the staff.
She didn't cover her Georgia's face with a nursing blanket simply because she is particularly fragile, but according to Iowa law, a woman is allowed to breastfeed her child in any public place provided her presence is authorized.
Elizabeth couldn't believe the cold hearts of people trying to humiliate her when she was only trying to nurse her infant daughter.
When Elizabeth started breastfeeding her baby, a manager walked up to her, tapped her on the shoulder and told her something that forced her to leave the area.
Take a look at what Elizabeth has to say, what the manager told her and her overall dining experience among all the embarrassment and humiliation below.
Share away, people.