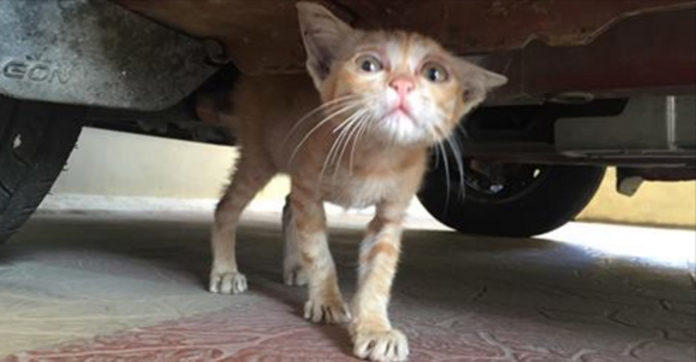 When Dee went to her neighbor's to pick up her cat, who she'd left there while she was on vacation, she hardly expected to meet a different one too! As she walked up to the house, she heard a tiny, almost pitiful cry.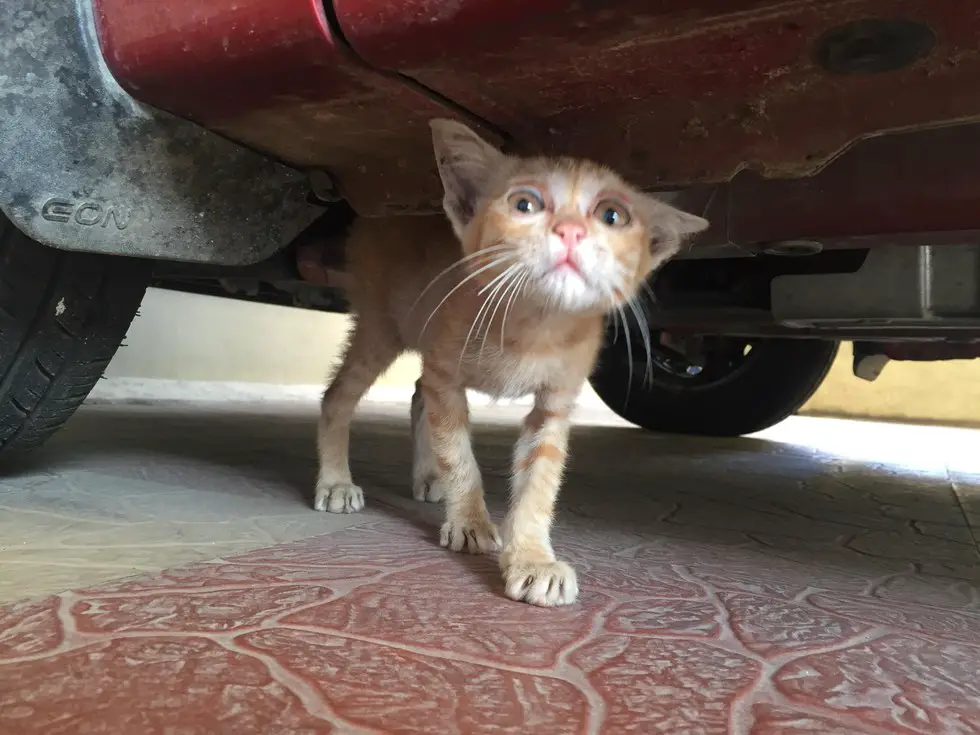 Searching for the source, she soon spotted a tiny, very thin ginger kitten. Immediately, she was stricken by his sad eyes. He was frightened and appeared hungry.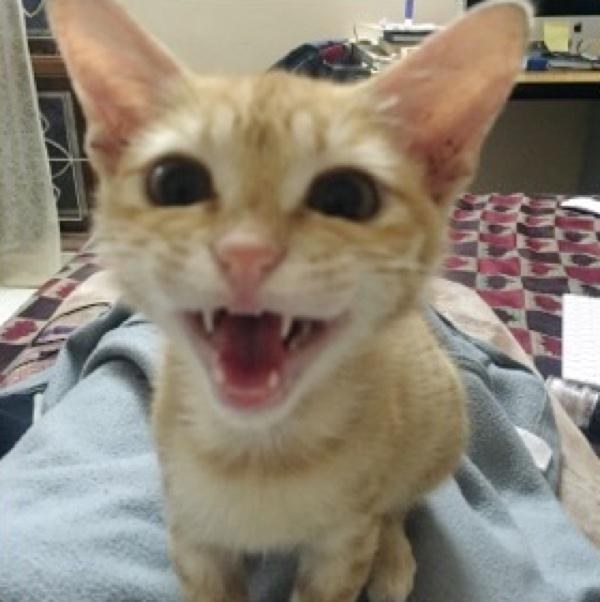 Dee wanted to call him to her, but didn't have food with her. She rushed back home to get some, but when she returned, the little one was gone.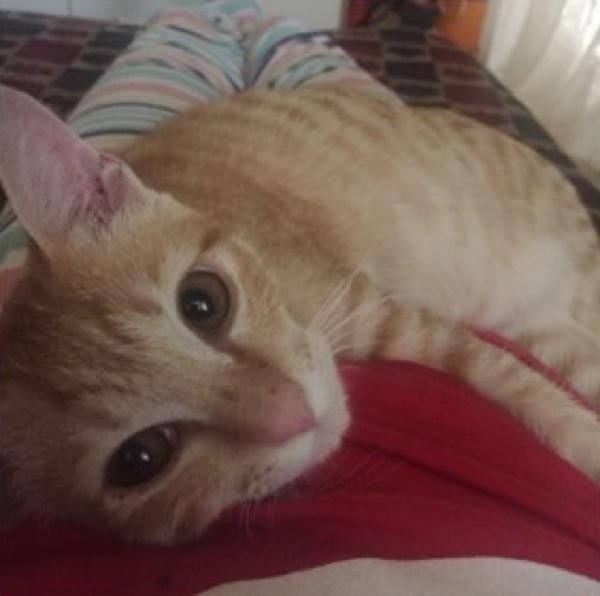 But two hours later, the neighbors called her to let her know that the kitten was back. She quickly returned to the house with the food in hand. It worked – the poor thing was so hungry that he couldn't resist the meal.