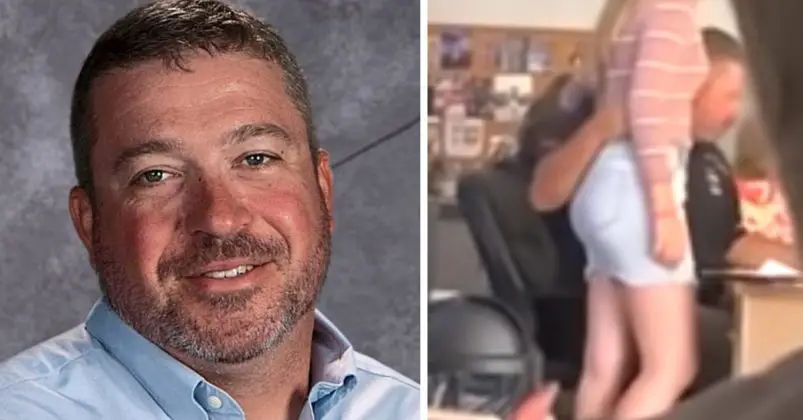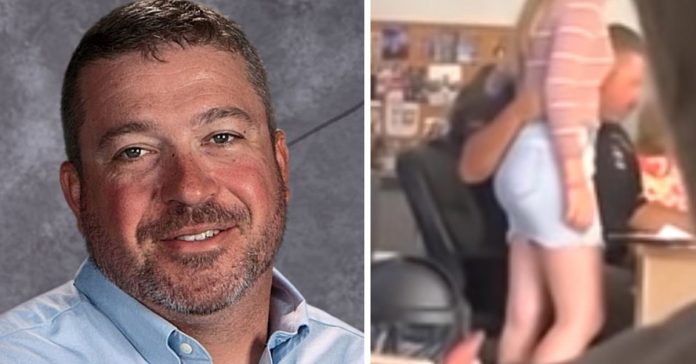 There's one word that comes to my mind after seeing this clip – creepy.
I don't think anything can ever be as creepy as a teacher, who's supposed to inspire you, touch you inappropriately.
As parents, we send our children to school, trusting the protection of our teachers and other members of the educational facilities to help shape our children to become leaders of tomorrow.
We entrust them to teachers because we believe these teachers will help our children make the most of their lives, helping them achieve opportunities we possibly never had.
But like a coin with two different sides, even teachers can decide to abuse our trust and use their role to do inappropriate things to our children.
What you're about to see is a history teacher called Travis Holland, who has currently been suspended without pay from the Eagleville High School for touching his teenage female student inappropriately.
Another student secretly recorded the teacher rubbing his hand up and down his female student's back before slowly wrapping his arm around her waist.
An Eagleville High School history teacher, Travis Holland has been suspended without pay after the district saw this video. The parent who sent us this says multiple students have complained about him touching them inappropriately. @FOXNashville pic.twitter.com/xrQ6nJKqOi

— Nicole Johnson Fox17 Nashville (@NicoleReporting) May 22, 2019
The video soon went viral and caught the attention of the Rutherford County School District, that prompted the immediate suspension of the teacher.
Then again, there's a twist to the tale.
According to the student's parents, who are defending the teacher's action, state that Holland was simply solacing their teenage daughter following a family bereavement.
Another parent, whose child also studies at Eagleville, stated that this wasn't the first time Holland has inappropriately touched a student and that there are complaints filed against him for doing just that.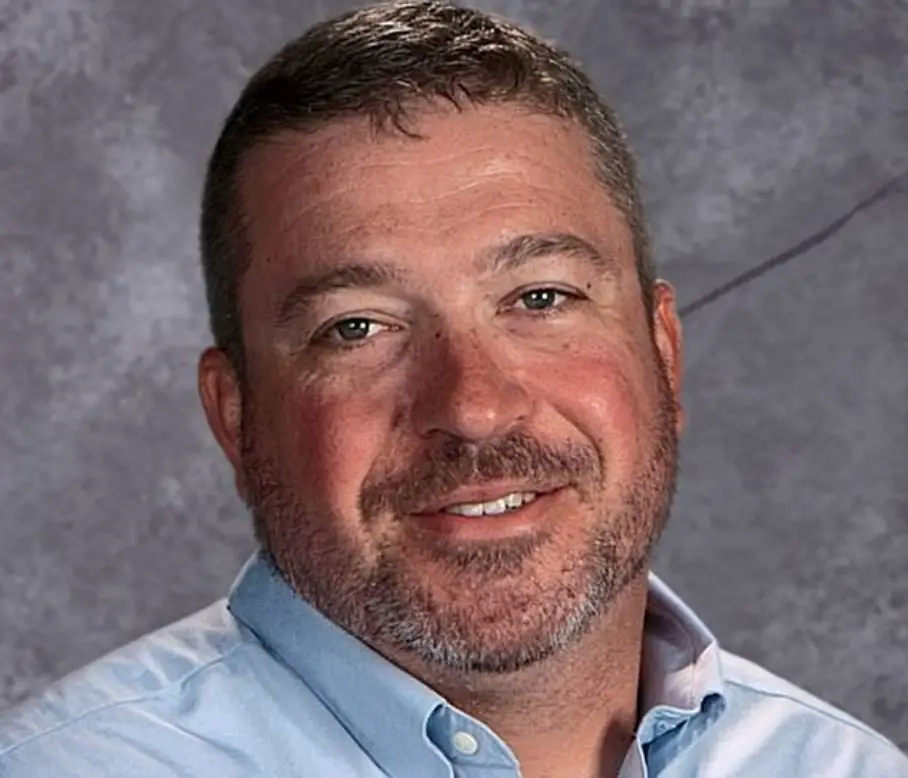 While the local law enforcement, as well as the Department of Children's Service, refuse to investigate the incident, the Rutherford County School District will continue to investigate the matter and while the investigation is ongoing, Holland will continue to be suspended without pay.