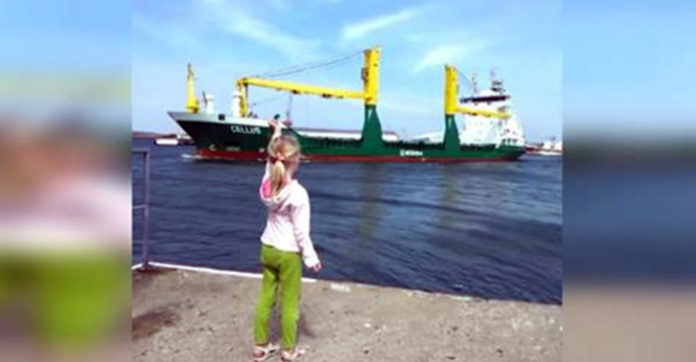 When we were kids, we used to like to get the big rigs and trains to blow their horns as they went by – why? I don't know, it was just fun! You pump your arm up and down and desperately hope that they see you and blow the horn! Then you can do your little victory shout!
The little girl in this video is trying to get a ship's captain (or whoever is driving) to blow the horn in Sweden. She is rather far away, but she isn't deterred – she pumps her arm and yells out "toot toot!" to the passing ship. It doesn't look good; the ship is quickly moving past – but then it happens!
Take a look at this video!
The biggest TOOT TOOT comes bellowing from the ship, and the little girl is rather startled! She quickly turns and runs! LOL!
Share the cuteness!