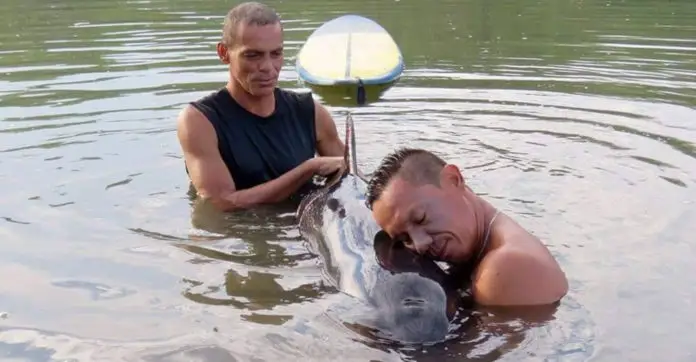 Earlier this year, Mauricio Camareno and his friends were able to help mother nature in a way that few people ever get the chance to.
The group of surfers were enjoying their day on a Costa Rican beach when they heard an odd sound.
Then they saw something in the water.
It was a baby pilot whale that had gotten trapped.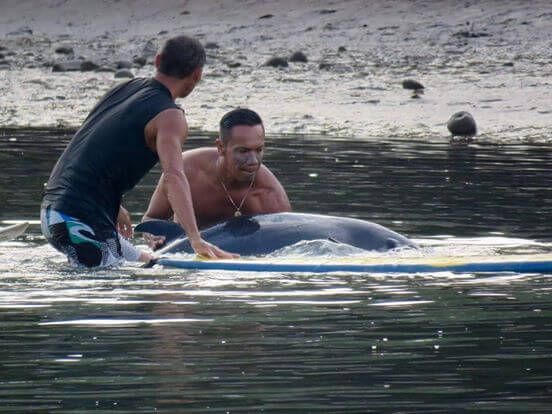 The pilot whale had gotten stuck in the mouth of a river near the beach.
It was low tide, and she couldn't get back to the ocean.
Time was of the essence to save her life and return her to the sea.
The men fought hard to get the whale unstuck – she had gone 200 feet up river before getting trapped.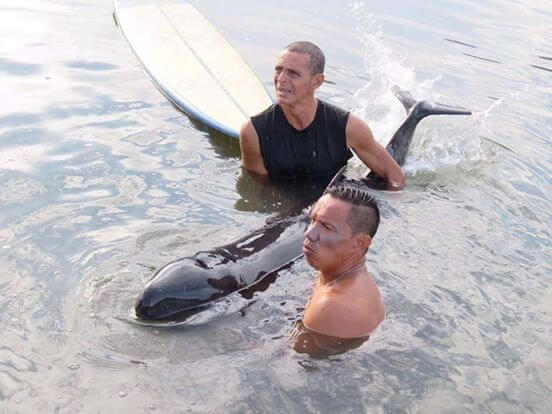 Camareno told the Costa Rica Star that the baby whale was too tired to keep herself afloat.
By the time they got her to deeper water, the whale was exhausted.
She had been fighting for too long to keep her body in a position so she could breathe.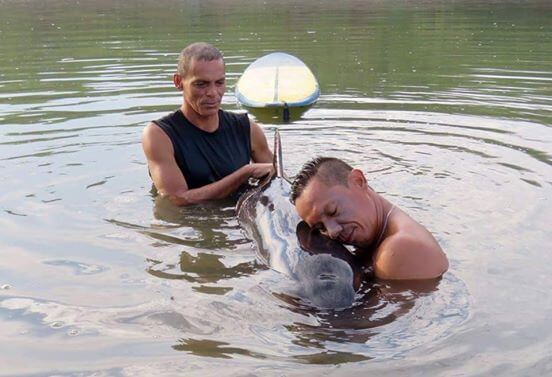 The surfers took the next six hours of their day to help support the baby whale so she could recover.
According to Camareno, they did call both the Coast Guard and the environmental ministry for help.
Neither organization took the time to respond to the calls.
If they had left her, she wouldn't have surely died.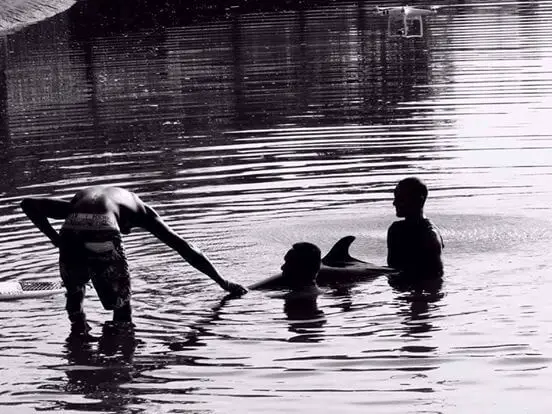 The three surfers were finally able to get her back to the ocean, and she swam off!
While the men didn't get any help from authorities, they received a lot of praise on social media.
Good job guys!