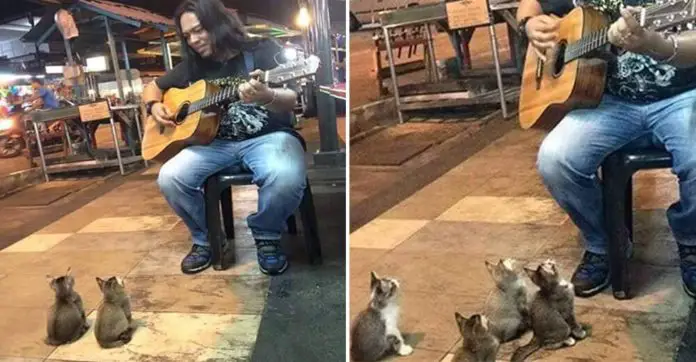 Do animals appreciate music? Maybe you didn't notice, but maybe Fido was nodding his head along with the tunes you play everyday! In Pangkor, Malaysia, a group of kittens, similar to how cats are musically sensitive in 'The Aristocats', join in and listen to a busker play his guitar!
The street musician appreciated the support the felines provided, and thanked them for paying attention to him when no one else would. Now that is great music!
Click to play the video below!
Aren't these kittens quite the musical talent themselves?
Share this with your friends!