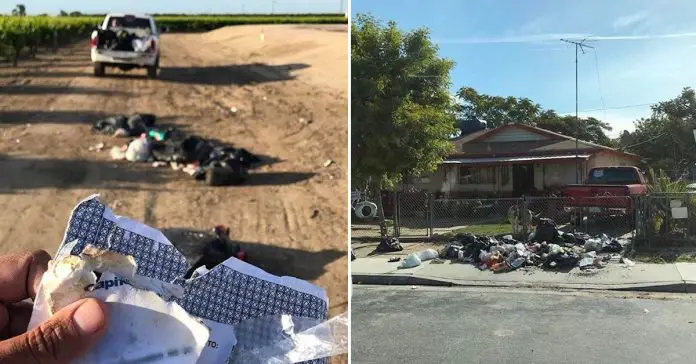 Wouldn't it be unpleasant to find someone else's trash in your own property?
This was what one farmer in California encountered.
One man decided that it was a good idea to dispose of his trash somewhere else, rather than his own garbage bin.
He simply drove up to a farmland near a highway, unloaded the trash from his truck and left!
In the midst of all the beautiful greenery, a pile of trash is indeed an unpleasant sight.
The farmer and owner of the farmland was furious to see a heap of trash as shown below.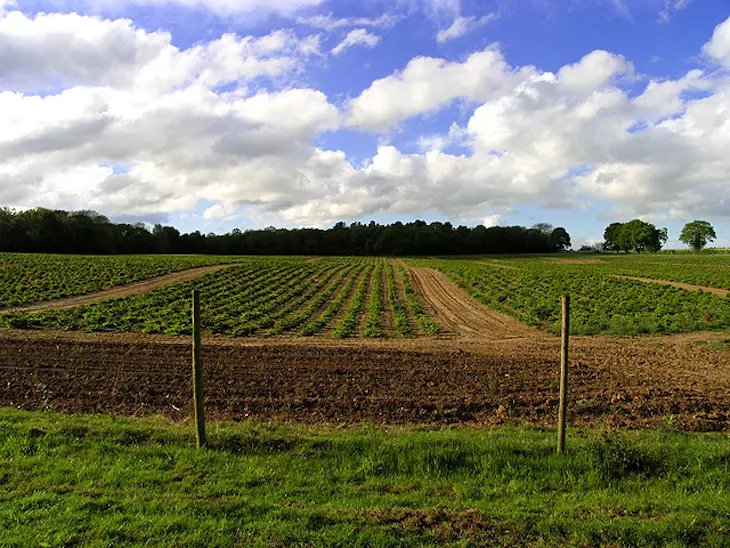 He had managed to find out the culprit's address from a lost letter.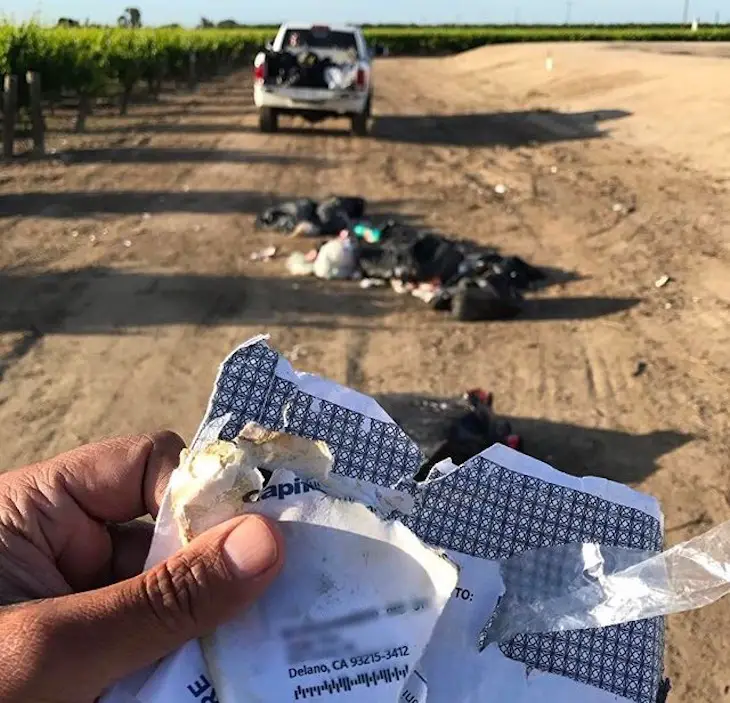 With his mind made up, he gathered all the trash and drove there to return the favor!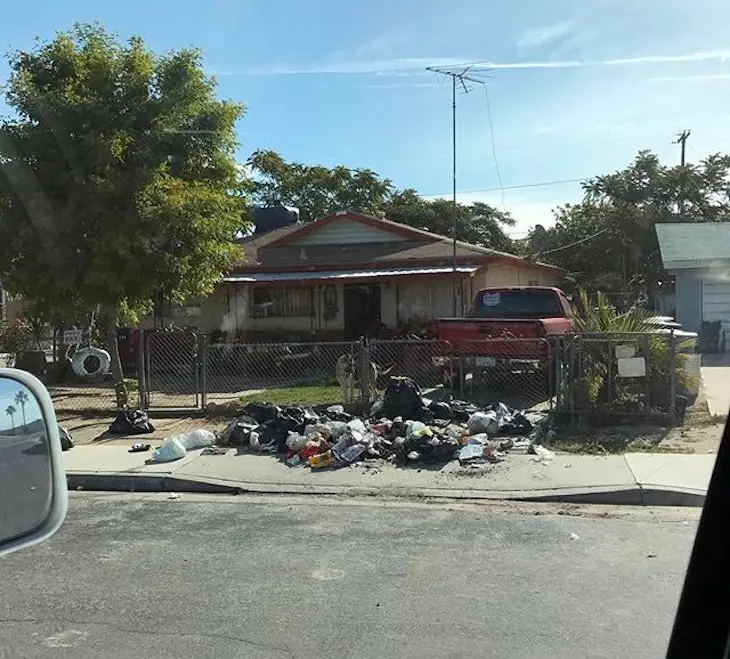 Share away, people.