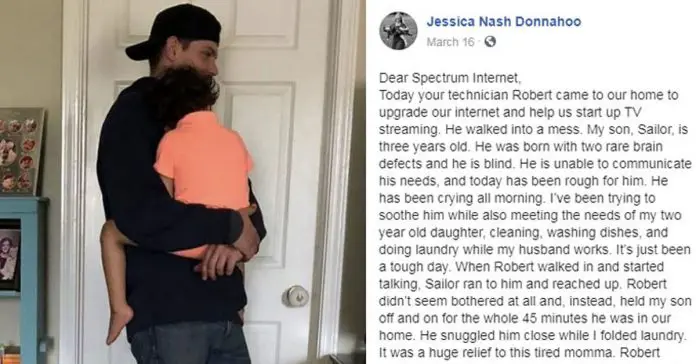 Parents know that children can bring great joy — but as kids grow, there are also some big challenges that can be hard to anticipate.
Sometimes, the saying "it takes a village" hits home, especially when things get tough.
For moms and dads of little ones with special needs, there's an extra layer of communication and medical care to worry about.
Juggling everything can be challenging, even during the brightest moments of joy and love.
That's true for Jessica Nash Donnahoo.
This mom, who hails from South Carolina, is the loving parent to a boy named Sailor.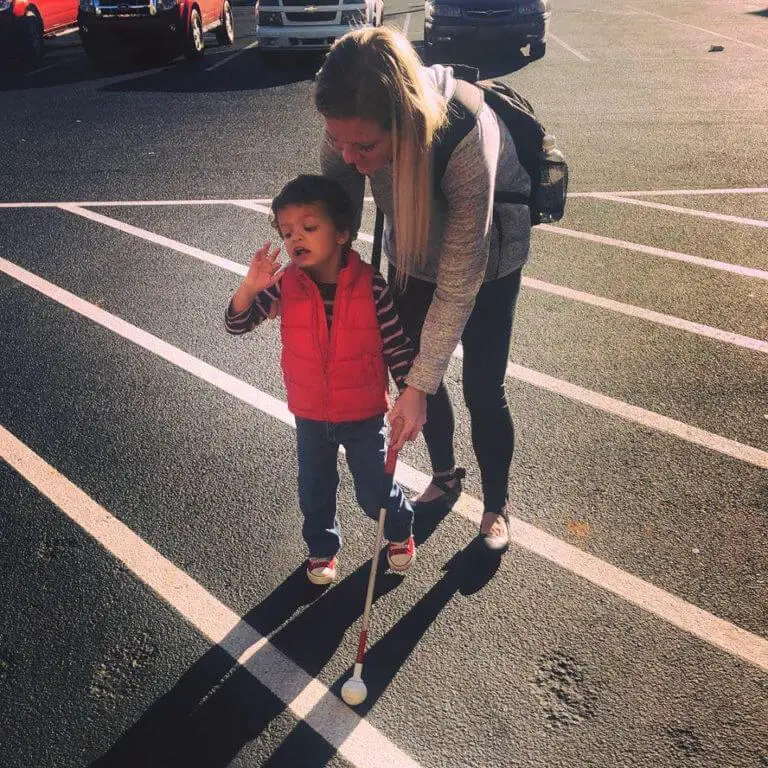 Because he had two unusual defects to his brain when he was born, Sailor is blind and unable to speak like other children his age.
As Jessica found out recently, it can be tough to soothe your child when he can't tell you what's wrong.
One day, Jessica was home alone with Sailor and her other children.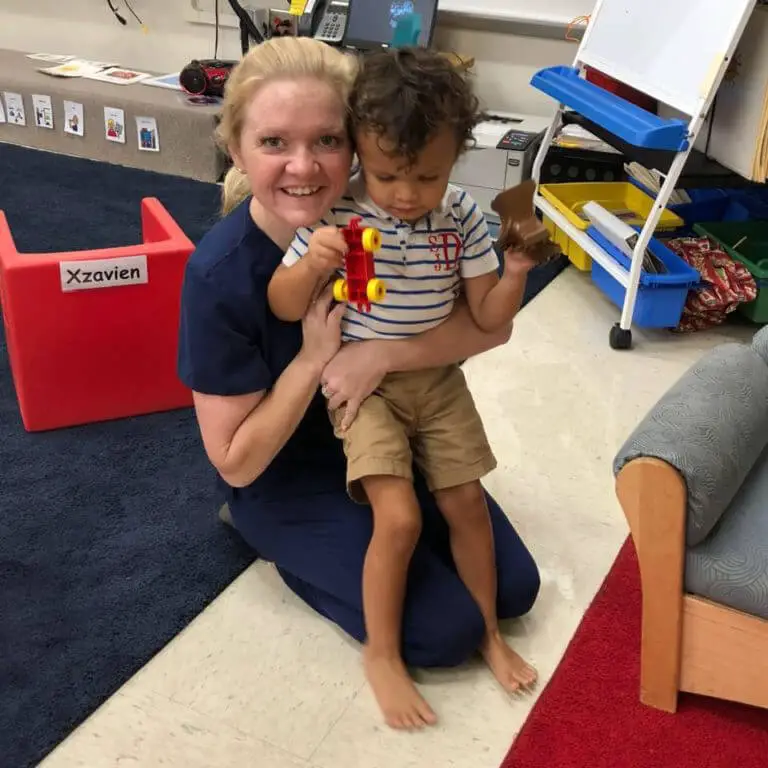 A cable and internet repair person was scheduled to come by, and she was waiting with the little ones for his visit.
Then, Sailor started to cry.
As his tears intensified, Jessica started to feel overwhelmed.
She was tired and stressed, and couldn't find a way to console her son.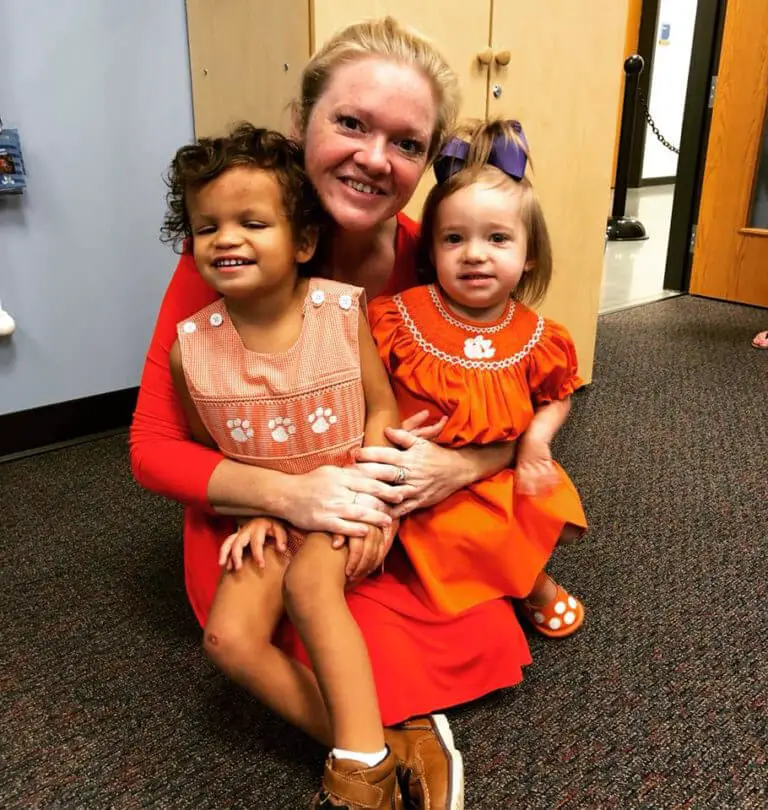 When the Spectrum employee arrived to help, Jessica expected him to fix the internet and leave.
Instead, something unexpected happened.
Sailor, still sobbing, ran to the employee, who's name was Robert, and lifted his arms to be picked up.
Jessica set the scene in a March 16 post on Facebook, saying,
"Today your technician Robert came to our home to upgrade our internet and help us start up TV streaming.
He walked into a mess.
My son, Sailor, is three years old.
He was born with two rare brain defects and he is blind.
He is unable to communicate his needs, and today has been rough for him."
The real surprise came next.
Without hesitating, the young man lifted the little boy and held him.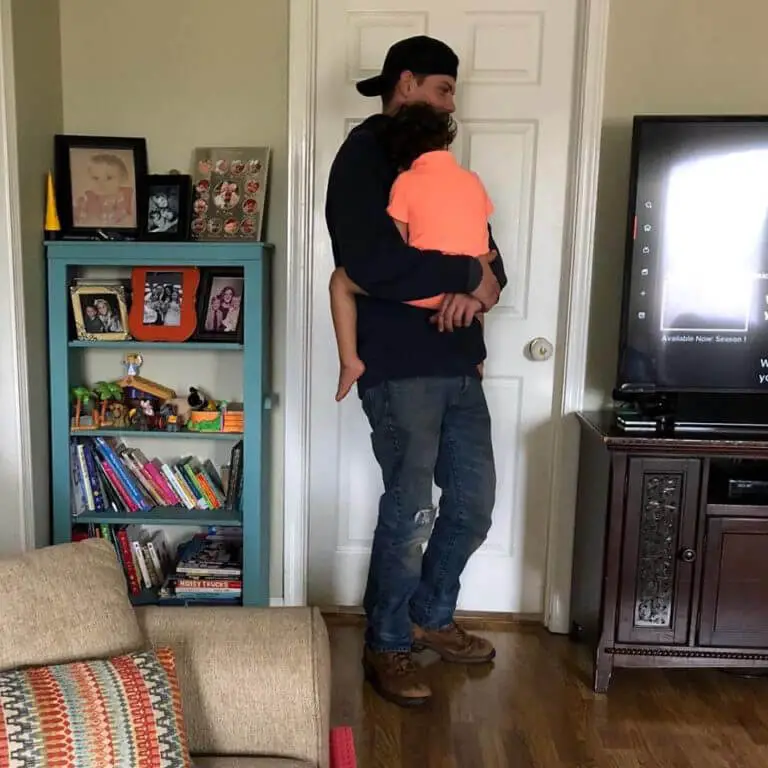 Sailor snuggled into the technician's chest and stayed there during the entire call.
Jessica was so touched that she reached out to Spectrum on Facebook.
"When Robert walked in and started talking, Sailor ran to him and reached up.
Robert didn't seem bothered at all and, instead, held my son off and on for the whole 45 minutes he was in our home.
He snuggled him close while I folded laundry.
It was a huge relief to this tired momma.
Robert could have walked in, rushed, and left but instead he saw a need greater than internet and met it.
That's beyond customer service- it's humanity at its best.
Robert deserves a raise… a promotion… something!
He's an asset to your company and I will never forget his kindness."
The moment was so sweet and touching that Jessica took a photo of her son and Robert during the service call.
The technician's kindness resonated with people across the internet, and the post and photo have been shared and commented on many times.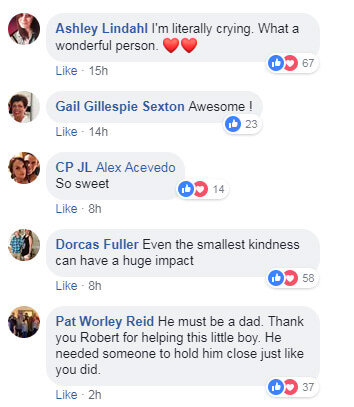 Robert walked into Jessica's house that day expecting a standard service call.
With his act of kindness, however, he made the day better for an upset little boy and his mom.