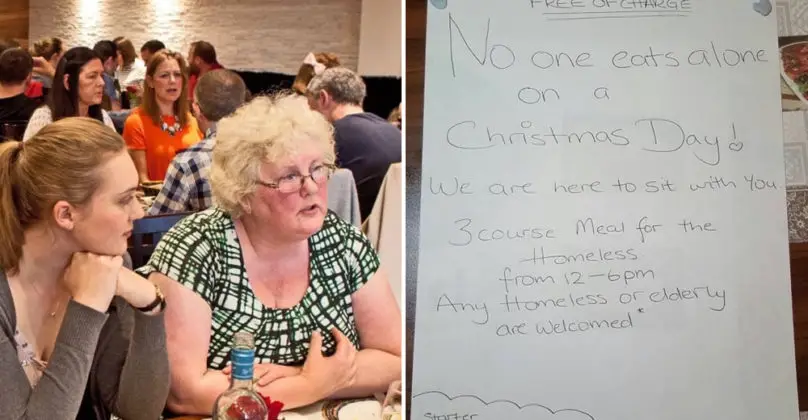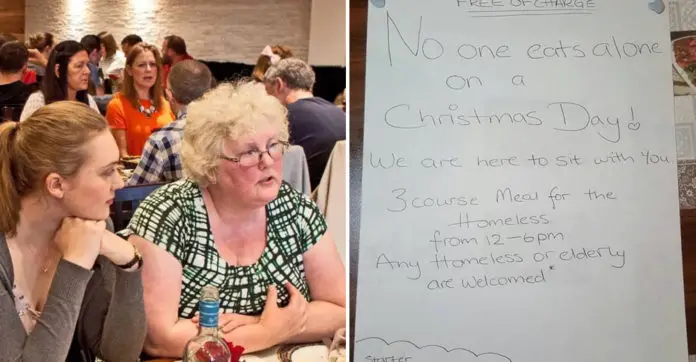 Not everyone celebrates Christmas. That is what makes this world great – we are not all the same. Our diversity makes us strong. One Turkish restaurant in London, Shish, has embraced the holiday spirit even though they don't celebrate Christmas. The restaurant's owner, Hasan Masud, put out a sign that has gone viral.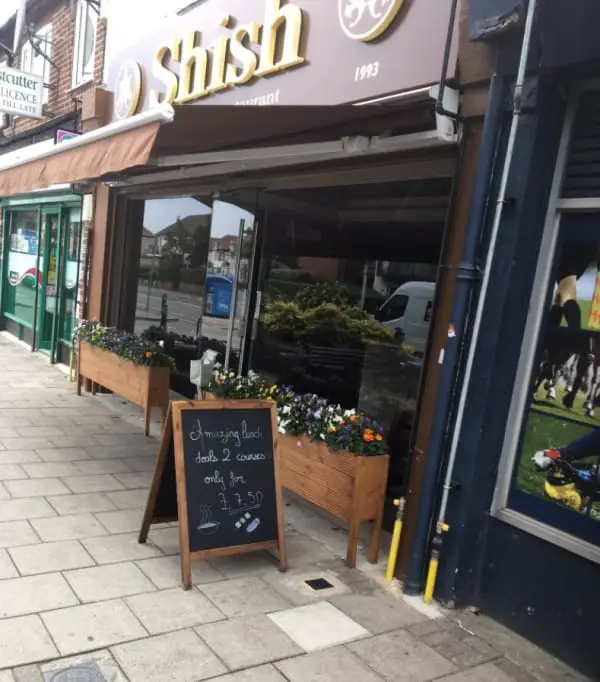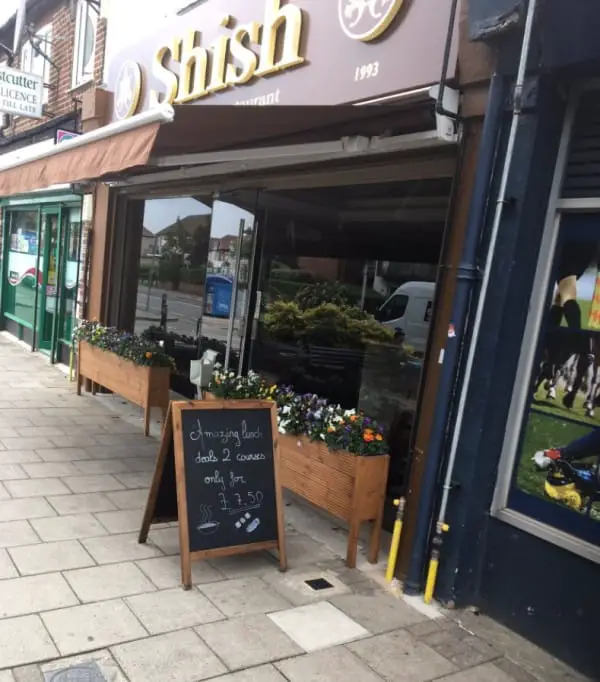 On Christmas day, they are offering a free three-course meal to any homeless or elderly person. The sign says that no one will eat alone on Christmas day, they are there to sit with people.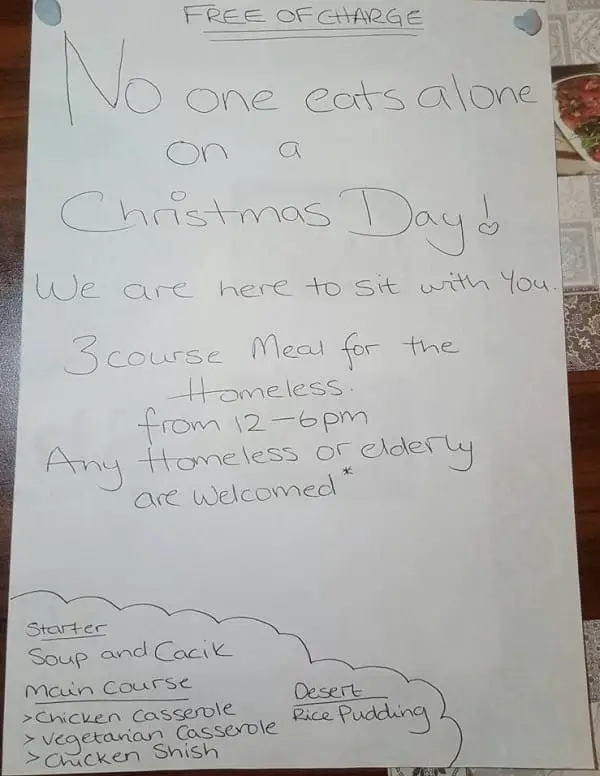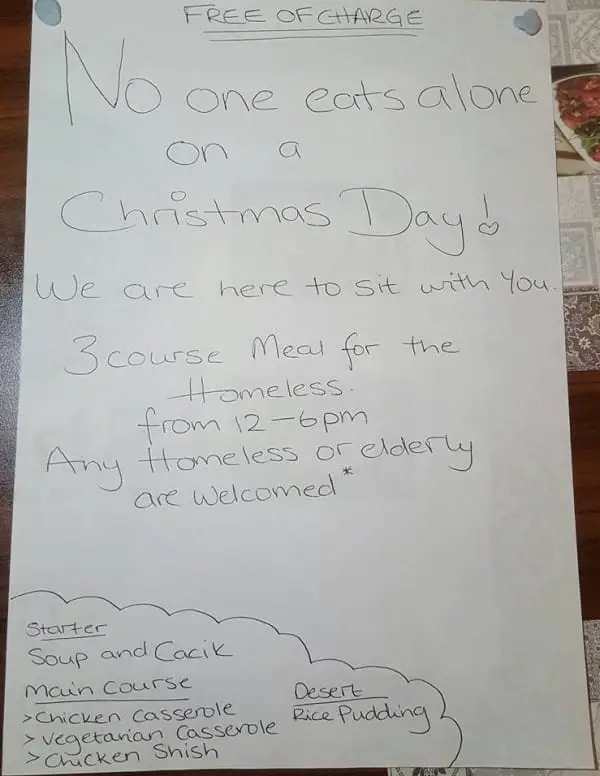 The menu is listed on the sign, and it sounds delicious! When asked about why he put up the sign, Masud, said that he just wanted to help.