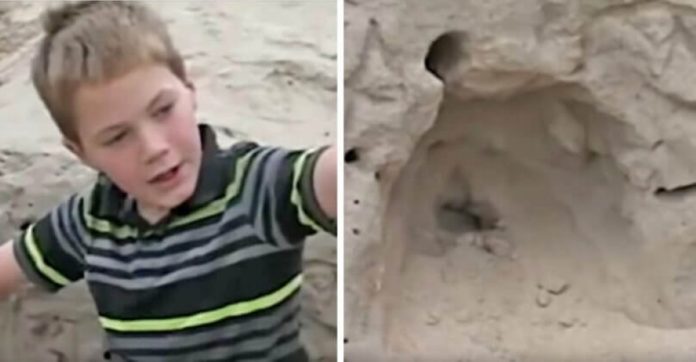 One sunny afternoon, 11-year-old Connor Fitz-Gerald was playing with a couple of friends down at Marina Dunes – all seemed normal for an afternoon of child's play. Until Connor discovered a face in the sand. It was an unconscious 5-year-old girl named Alyssa Bostic – she was buried alive in the sand dunes!
With the help of his friends, they started to dig Alyssa out of the sand. Connor implemented emergency CPR he had previously learnt on the girl, and saved Alyssa's life. His dad, Tim Fitz-Gerald dialled 911 for paramedics when he arrived at the scene later on. Thankfully, Connor was there to help Alyssa – if not, she would not have survived. Alyssa is now recuperating in the hospital after this incident.
Check out the news report on Connor's brave deed below!
For his act of kindness, Connor was awarded the National Youth Hero Award by the American Legion Auxiliary! He deserved it.
Share this story now!