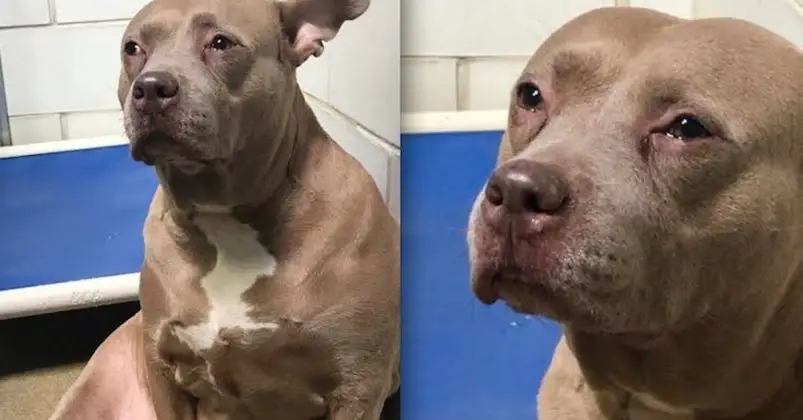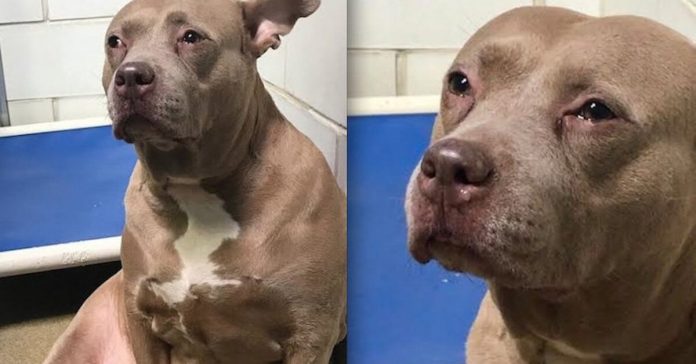 The first thing that Sarah Sleieme noticed about the Pit Bull was its tears. She is a frequent visitor to Charlotte Mecklenburg Animal Care and Control in Charlotte, North Carolina.
But the sad expression and slouched posture on the dog named Cinnamon drew her eye.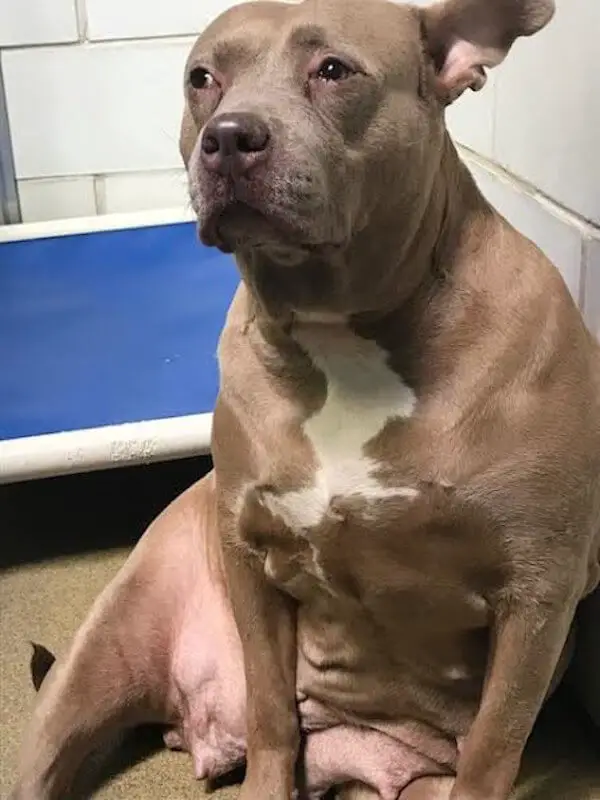 Sleieme discussed the dog with the area SPCA and discovered Cinnamon was probably a breeding dog.
The SPCA believed that because she was over 7 years old as well as overweight, her breeders no longer wanted her. Since she wasn't useful to them anymore, they abandoned her.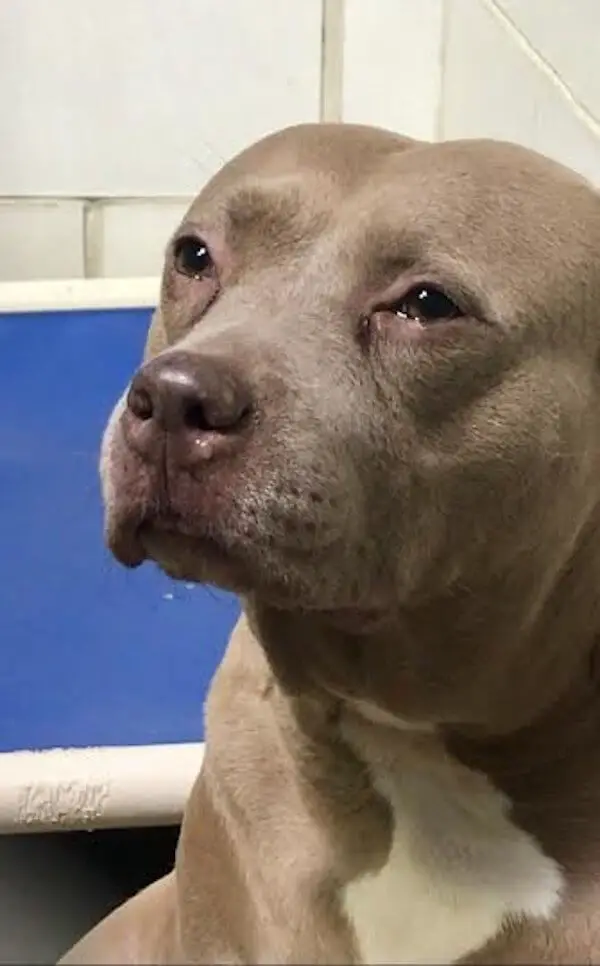 Sleieme was moved to post a video of the dog on social media, which you can see below.
According to the volunteer, every time she can to pet or speak with the dog tears would stream down Cinnamon's face.
To her great surprise, the video of Cinnamon's reaction quickly went viral on the internet.
In short order, Sarah was inundated with offers to adopt the mama dog.
But despite interest from all over the world, it was one of Sleieme's own friends that ultimately wanted her to become part of the family.
According to her friend Meghan, she has always had a soft spot for Pit Bulls.
In an interview, Meghan went on to say that she believes they are a very misunderstood breed of dog.
The video of Cinnamon crying in the cage moved her and her children to tears.
Her husband agreed it was a devastating video, and the family agreed they would go see about adopting Cinnamon the next day.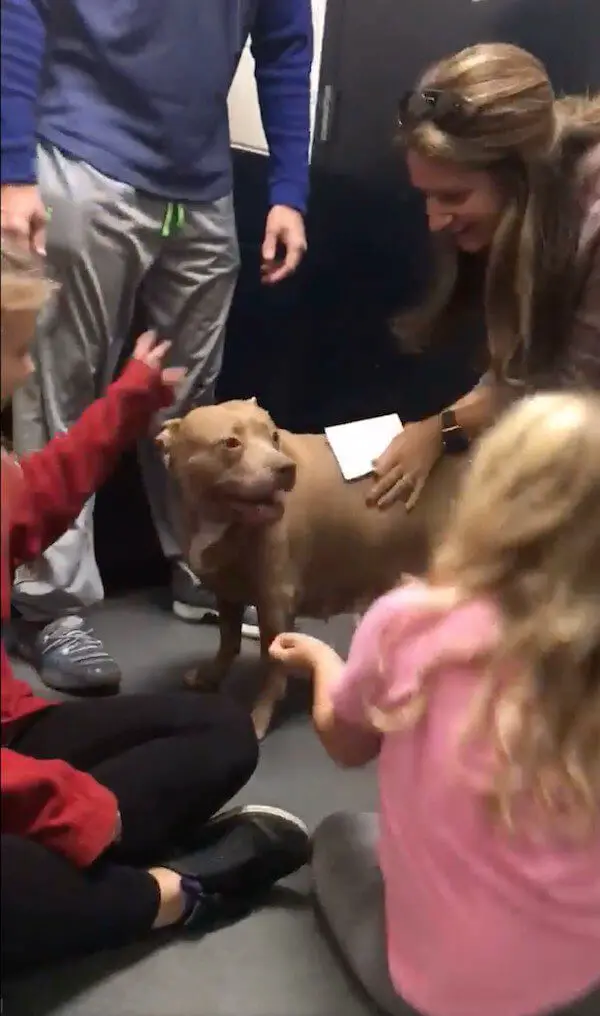 When the dog met Meghan and her family, her demeanor quickly changed.
This meeting was also caught on video, and you can see just how excited Cinnamon was to get so much attention. She obviously doesn't know which face to lick first!
Meghan's family adopted the dog right away and renamed her Rosie.
The family already had a three-year-old male pit bull named Blue, and they were concerned how the two would get along.
The family was thrilled to discover the two dogs quickly bonded!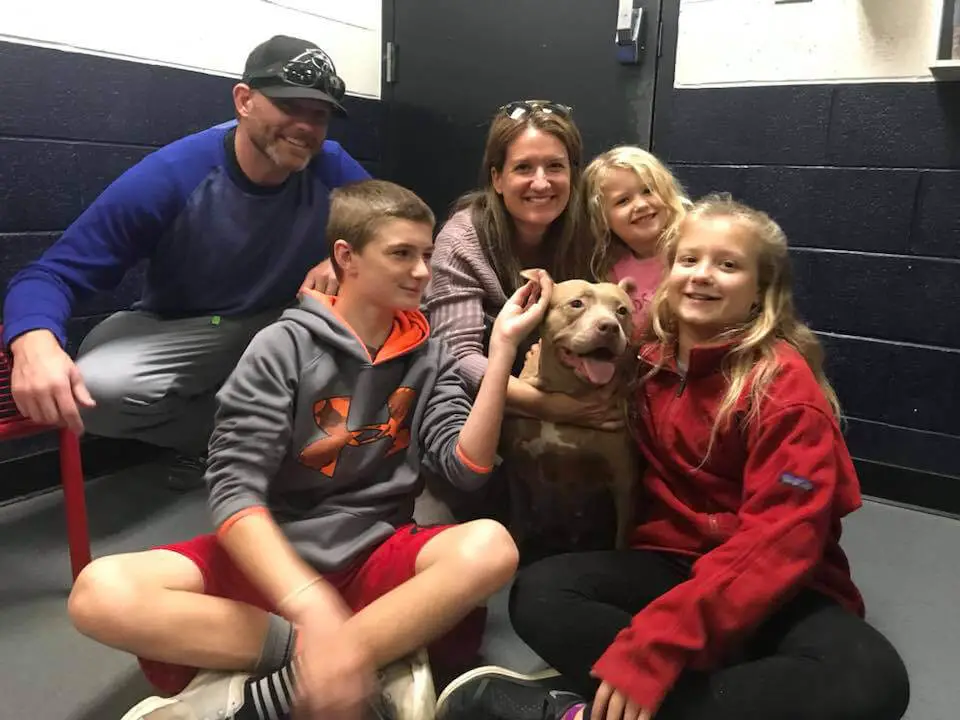 Sleieme and everyone touched by Cinnamon couldn't be happier it all turned out well.