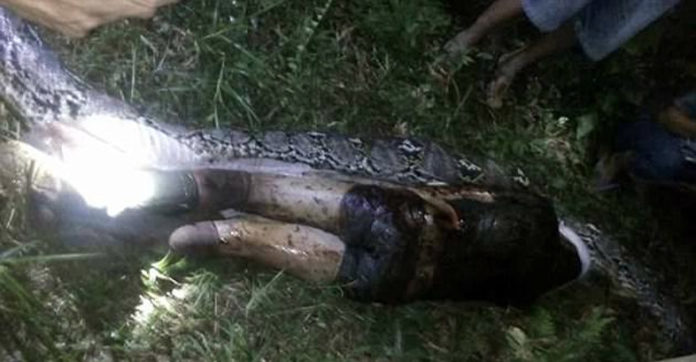 A reticulated python is one of the largest snakes in the world, they can grow to be 10 to 20 feet long and weigh up to 350 pounds, according to Reptiles Magazine. This is not your garden variety snake! YIKES! Akbar Salubrio, 25, went missing from his home in West Sulawesi, Indonesian. His body was found – inside a reticulated python!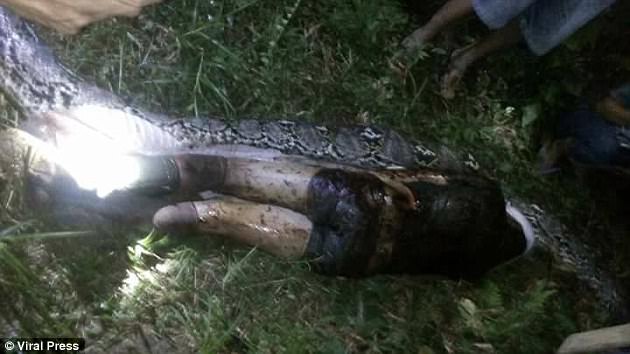 He had been swallowed whole! Salubrio was married and had two children. He reportedly left for work one day but never made it past the garden in his yard. The snake suffocated him. Some people reportedly had heard some screams the night before his body was found.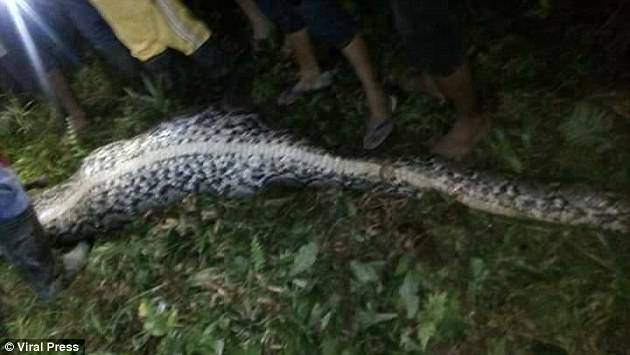 This story just proves that humans are not on the top of the food chain! Reticulated pythons do not produce venom, and they don't bite. Watch the video below – but be warned, it is very graphic and may not be suitable for everyone.
Share away, people.