Dr. Andy Mathis made media headlines a year ago – due to the way he bonded with a timid and homeless Pit Bull named Graycie. She had previously refused to come out of her kennel and eat – and that troubled Dr. Andy. He then accompanied her by eating his lunch next to her – in her assigned kennel!
And that marked the start of a beautiful friendship – Dr. Andy ended up adopting Graycie, and now shes the mascot for the clinic itself!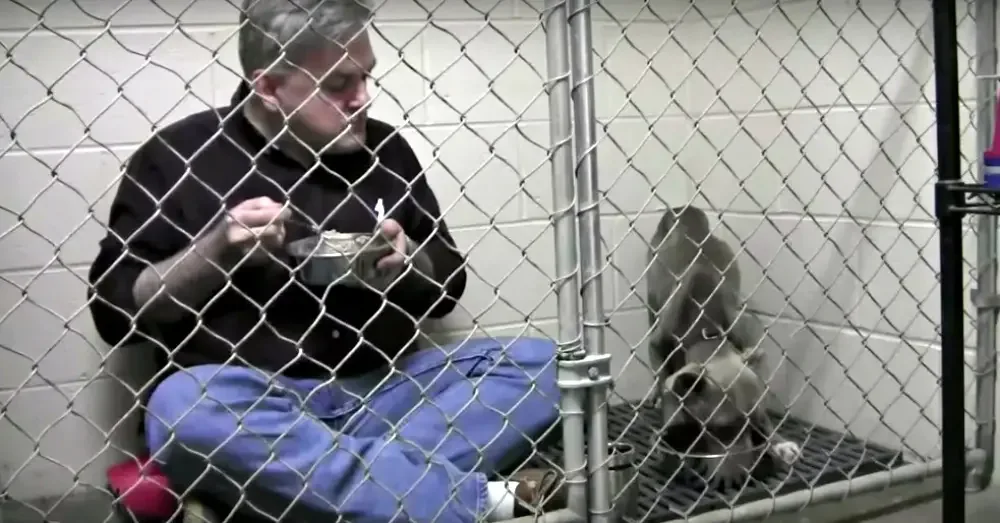 Image Credit: Dr. Andy Mathis / YouTubeAnd today, the pair celebrate their 1 year anniversary together.
How did they celebrate? By feasting together in a much more fanciful manner of course!
Check out the video below!
What a pair these two make!
Share away, people!