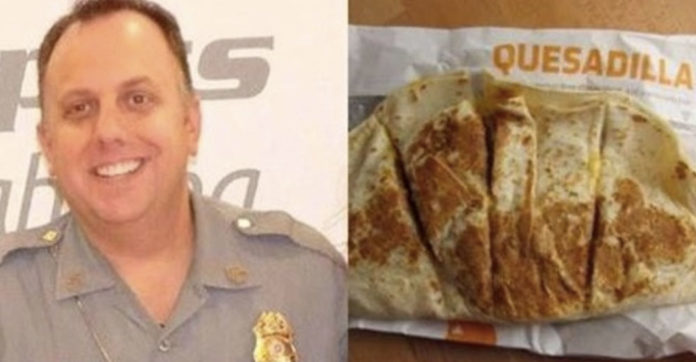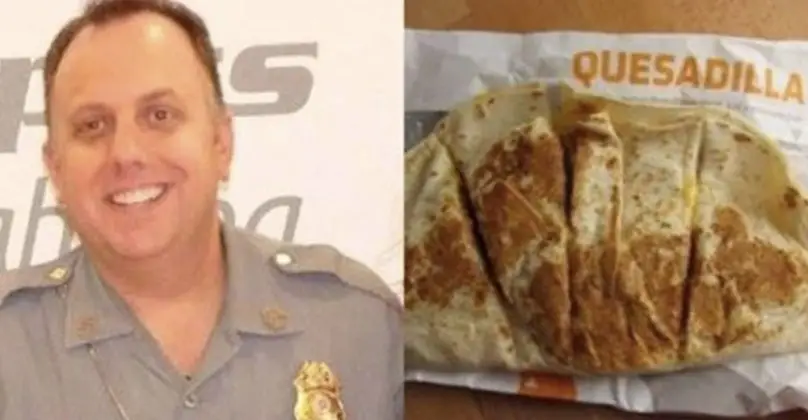 Fast food is convenient, cheap, and well – fast, but it isn't always the healthy choice. More and more we are hearing about the employees at fast food chains and how they treat their customers and a Taco Bell in Oklahoma City is the latest. Officer Shawn Byrne and his wife, Amanda, went to the Taco Bell after a charity event where he ordered a steak quesadilla at the drive-thru window.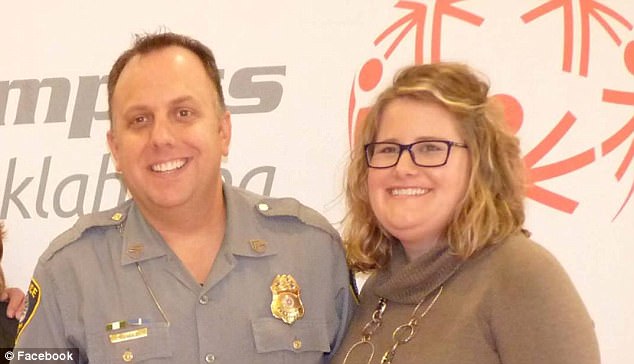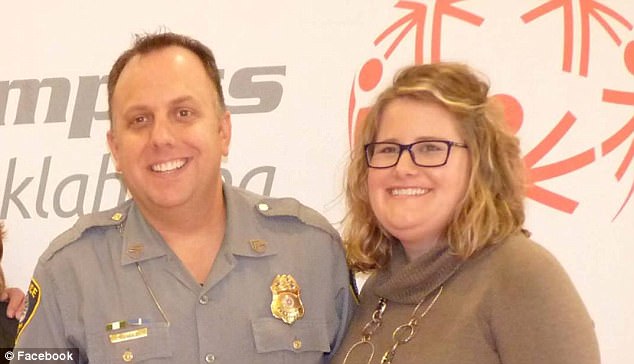 The employee who took their order walked over to two fellow employees after Shawn had placed his order and they looked over at Shawn and laughed. When Shawn took a few bites of his quesadilla his mouth started to burn!
The following morning, Shawn's eyes and mouth were still burning – that's when he decided to go to the hospital.