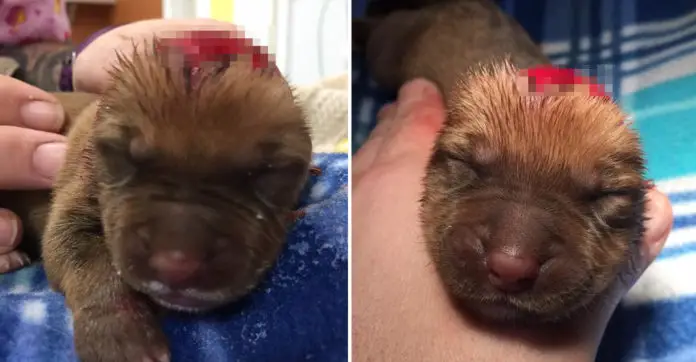 A three-day-old puppy was scalped. He was found "walking on the street" claims the person who dropped him off at Umbrella of Hope, an animal rescue, in Pittsburg, California.
They named him Hoka.
Now, if you know anything about puppies, you would realize right off that no three-day-old puppy would be able to 'walk' down the street.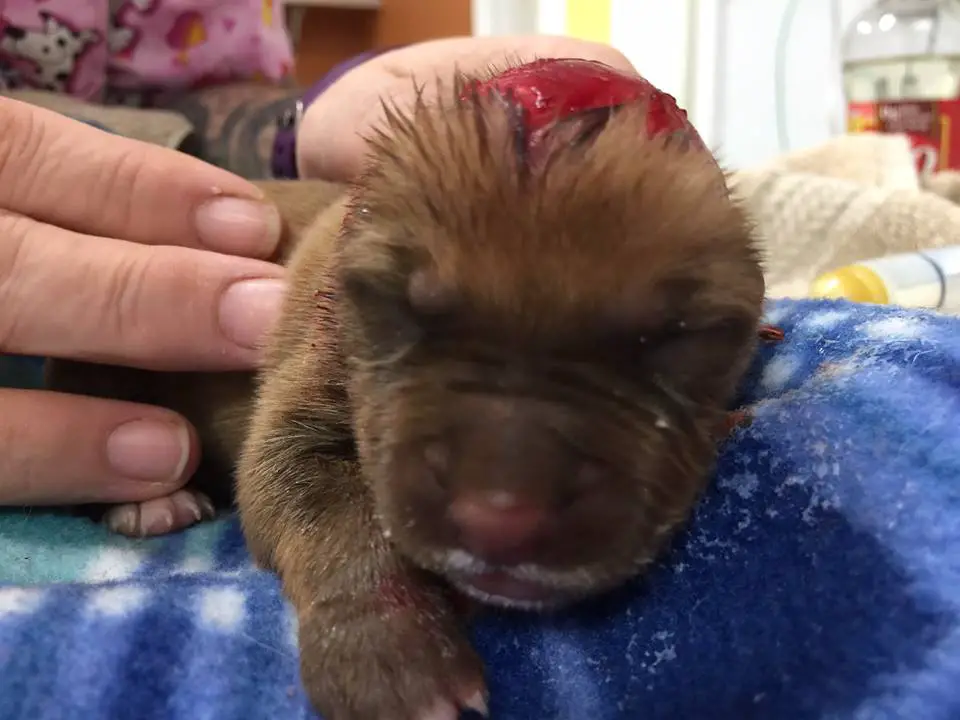 Their eyes aren't even open at that age. Hoya barely weighed one pound. Hoya has no ears because they were torn away when he was injured.
At his age, his ear canals are still covered with skin.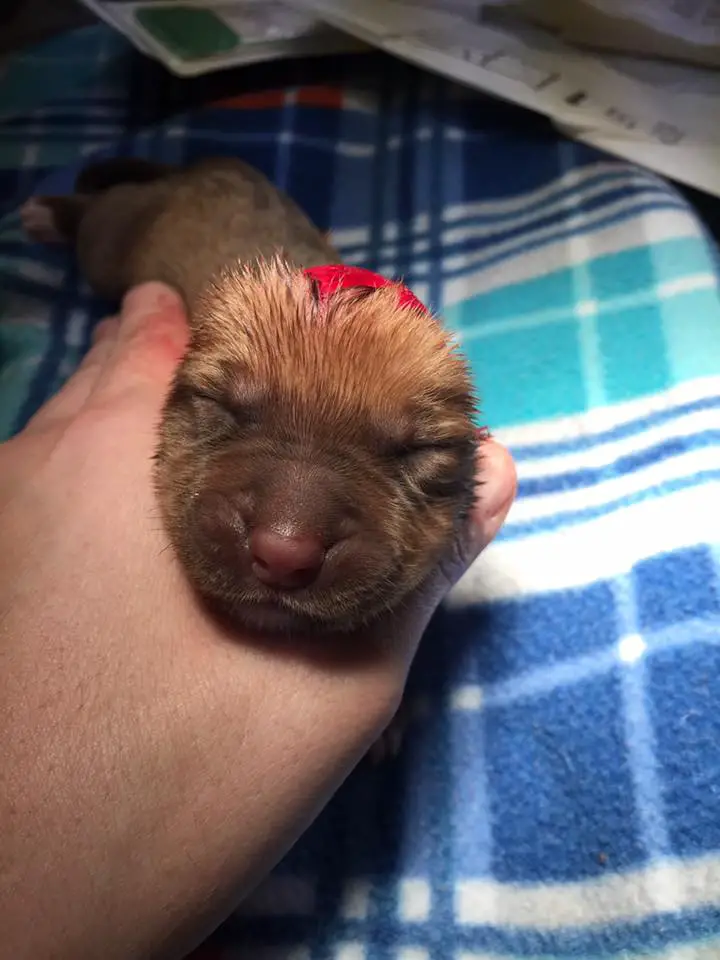 Hoya will need surgery to be able to hear. Umbrella of Hope posted an update about his condition.
The veterinarian was able to close his wounds, and Hoya has been given antibiotics and pain medication.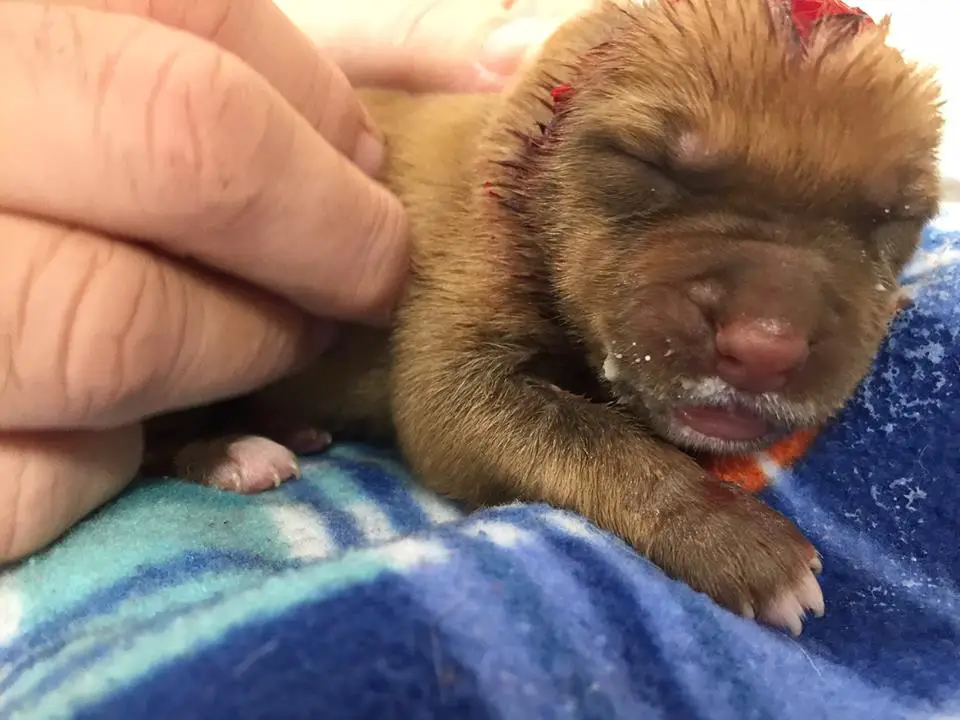 Beth, an RVT, is with him around the clock making sure that he is bottle fed, warm, and comfortable.
The person responsible for this horrific crime is still out there. Contra Costa Animal Services need the public's help to find the guilty party.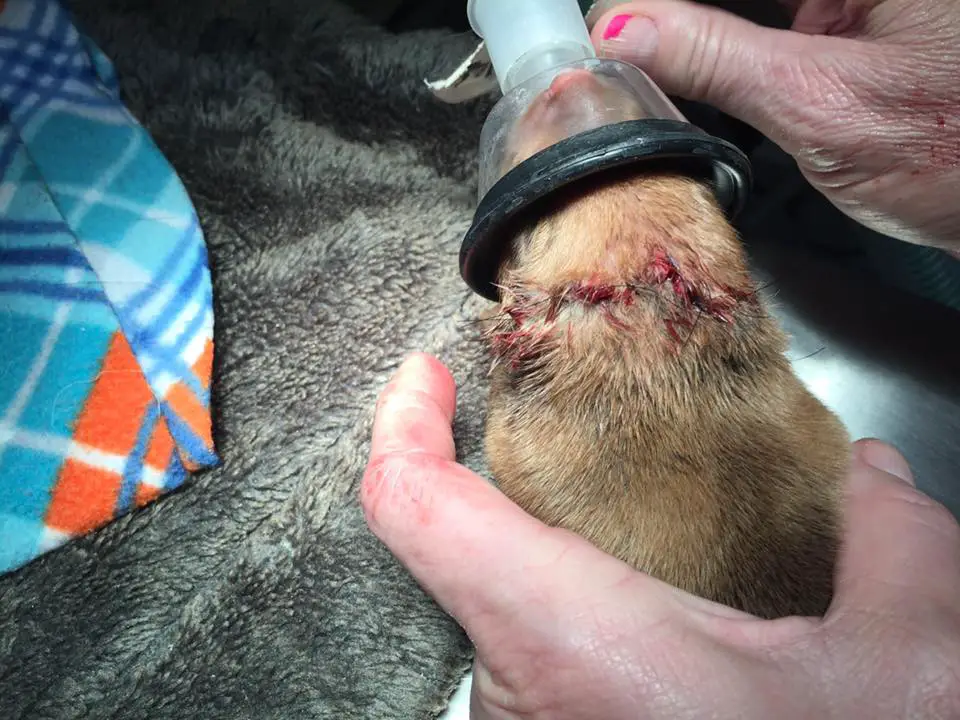 A $500 reward is available for information that leads to an arrest and conviction.
People with any information about Hoya or the other puppies in his litter are being asked to send an email to beourpet@gmail.com.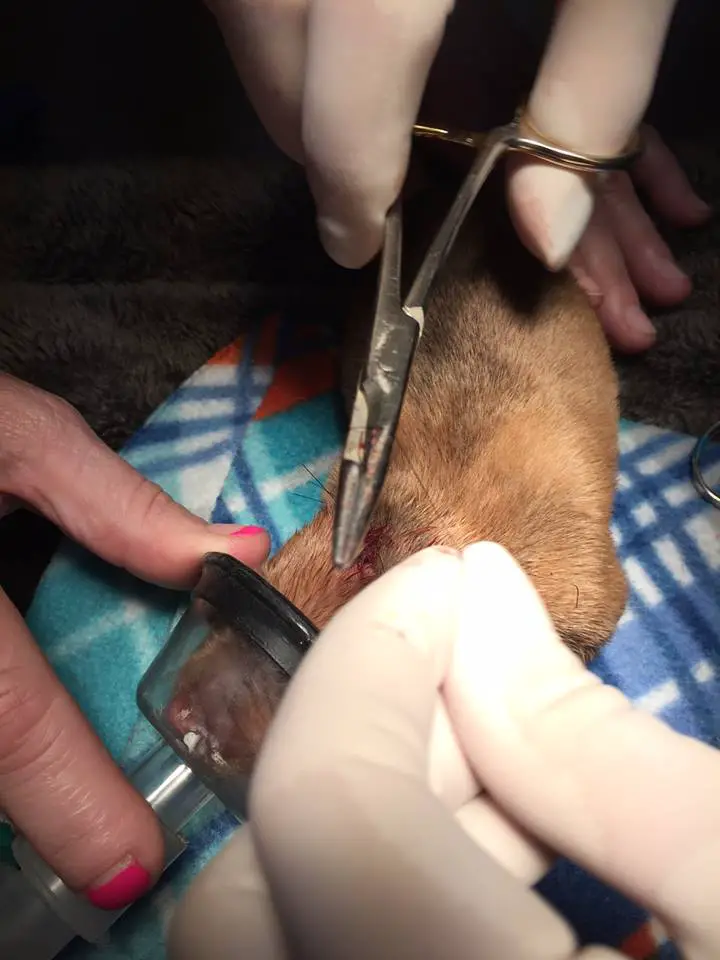 Hoya's medical bills are already over $1,000 and will continue to rise as he gets 24-hour care for the next few weeks.
Watch the video for more about Hoya.
He is a fighter and loves his formula!
Share away, people.