Fraternities are notorious for overindulging in illegal activities.
A harrowing video containing footage from an Alpha Epsilon Pi party was recently released, and it undoubtedly supports the above notion.
The video, which was initially posted to Snapchat, eventually made its way to Twitter after one justifiably disgruntled peer decided to shed light on the heinous behavior fraternity boys so often get away with.
The video begins with one Alpha Epsilon Pi member shouting, "let's go, keg stand!" The most unsettling part is that he's talking to a dog.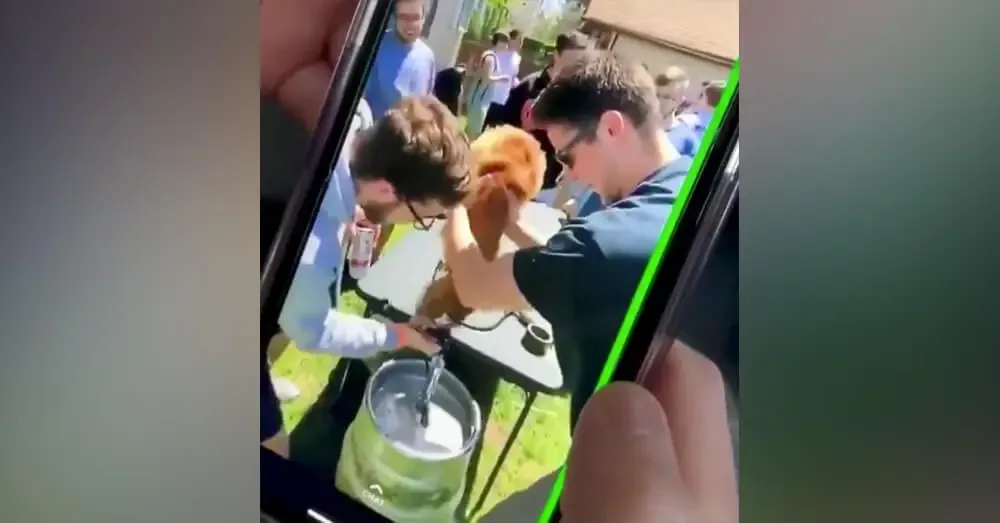 The utterly helpless dog is forced to guzzle beer while upside down with assistance from two frat brothers.
The boys remain unfazed as the dog wiggles and attempts to break free from their grip.
Laughter ensues as the beer pours down the pup's face.
No doubt a cruel and disgusting act, Hofstra University, where the incident took place, and Nassau County Society for the Prevention of Cruelty to Animals took immediate action after the video surfaced.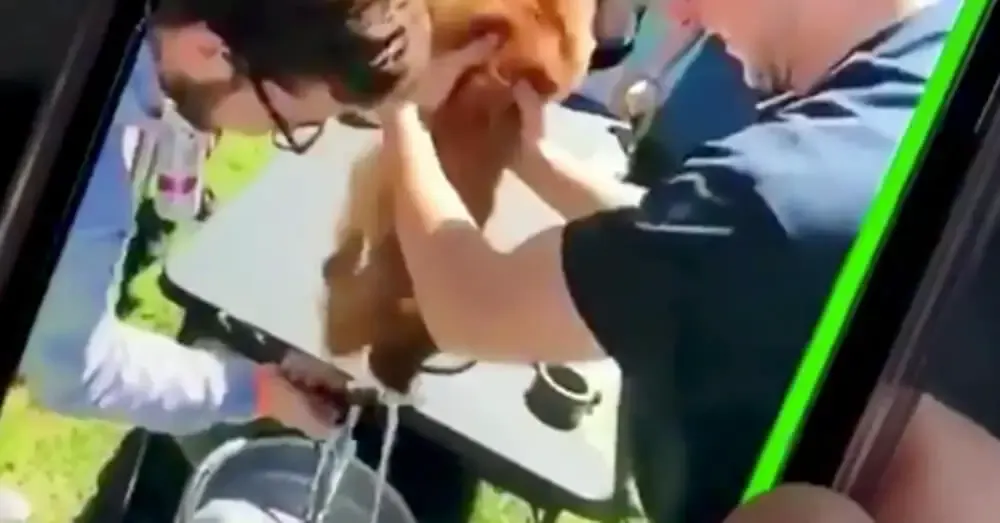 The school has since ceased all fraternity chapter activity and are launching an investigation into the matter.
Depending on the university's ruling, the boys may be subject to severe consequences.
However, this ruling hinges on whether or not they are found guilty of violating the school's Code of Community Standards.
When the video began circulating the internet, many were quick to express their dismay.
According to most, the boys should undoubtedly be punished for their inhumane conduct.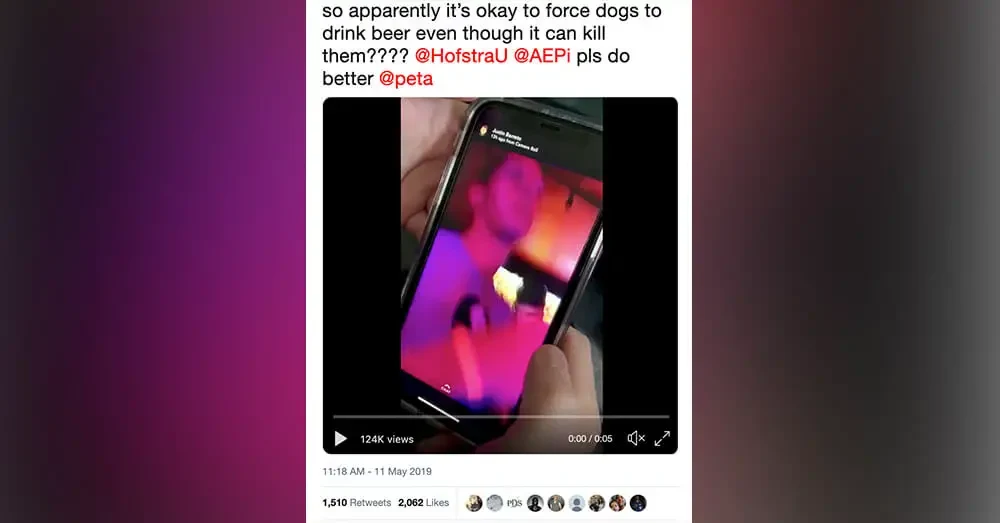 Jon Pierce, the spokesperson for Alpha Epsilon Pi, hopes the video will serve as a "teaching moment."
Pierce maintains that these actions don't reflect the chapter's beliefs, and it's always been their intent to "develop future leaders of the world's Jewish communities."
The Nassau County SPCA wasn't as gentle as Pierce. Gary Rogers, a fervent member of the Nassau County SPCA, stated that the video was "wrong on so many levels."
Even veterinarians put their two cents in.
Unfortunately, vets don't have much knowledge on the matter because "most owners don't deliberately feed their animals alcohol."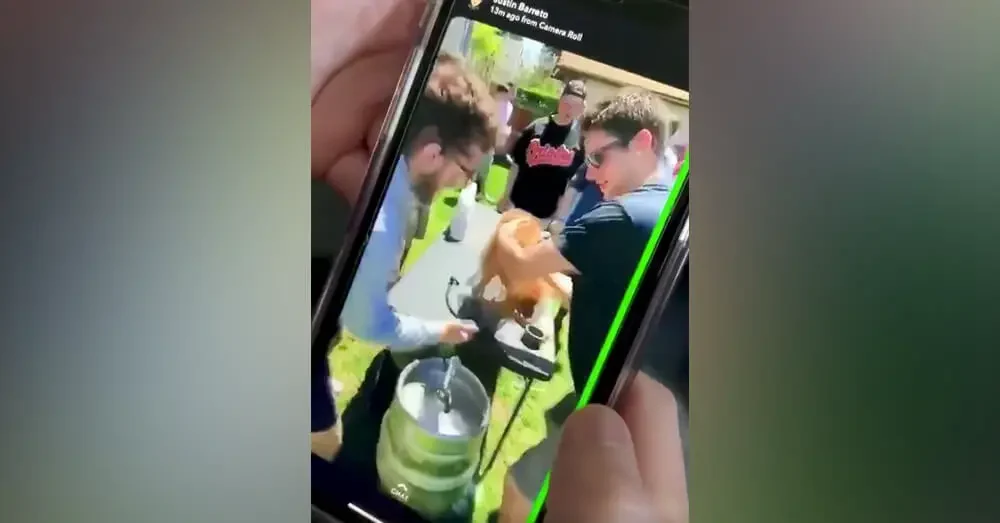 After all, even trace amounts of fermentation in food can seriously harm an animal.
With that said, the booze could have easily killed the poor pup.
Above all else, people were disheartened to see how overjoyed a group of boys were when partaking in such a violent crime.