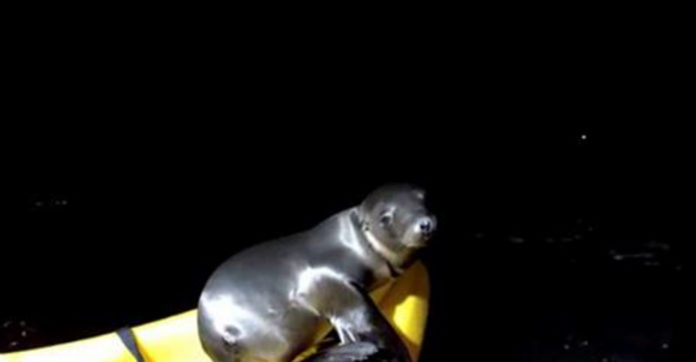 No one is quite sure why, but a baby sea lion jumped onto Rick Coleman's kayak. Was the little sea lion just very curious? Was he trying to escape from a predator? Who knew that such a thing would happen?
What we do know is that Rick was just coming back up from a night dive when the sea lion showed up!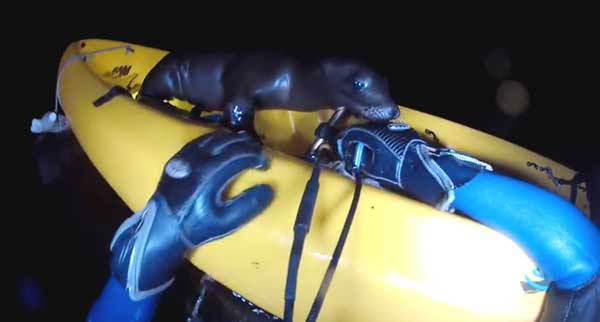 Not sure what to do about the sea lion pup, Rick helped him back into the water (maybe the little guy didn't really mean to jump into the kayak).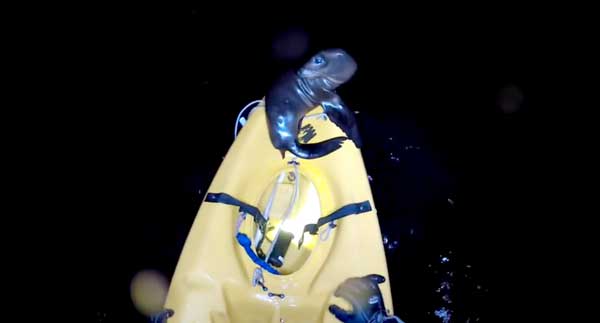 Within a few moments, the sea lion was back in the kayak! Ok, maybe he did mean to jump in! Rick proceeded to paddle back to the shore.