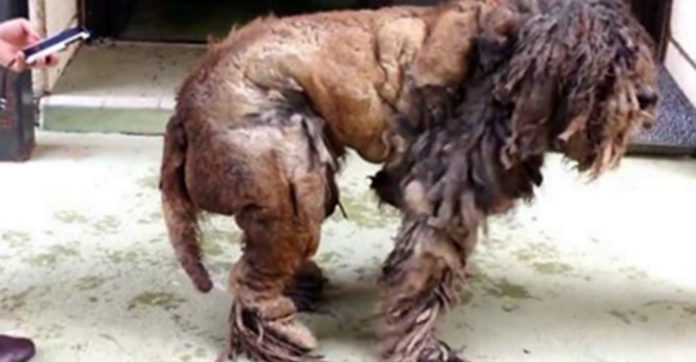 In Tokyo, Japan, volunteer groomers were called to a nearby animal shelter to help out a unidentified abandoned pooch. They were shocked – he looked like he had never been groomed! His fur was matted, dirty and full of knots and tangles. No one knew what breed he was, either.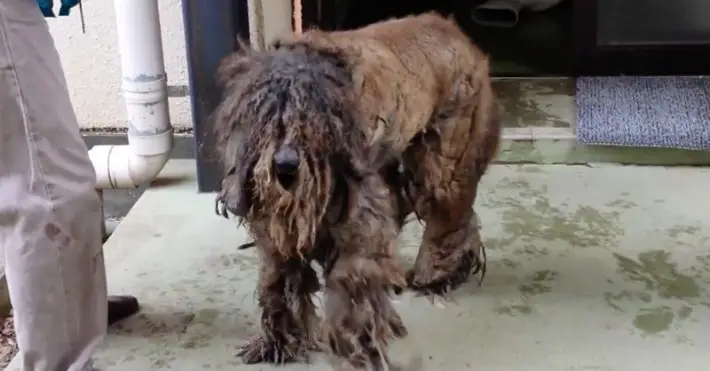 Dreadlocks may have covered his body, but that did not stop the pooch from showing affection – he's a real gentle fella inside!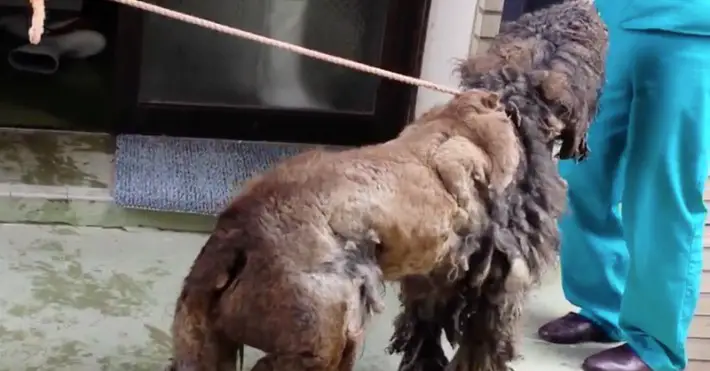 Touched by the dog's sweet and gentle nature, the rescuers were all the more determined to help him.
First off, they started shaving all the dead hairs away.