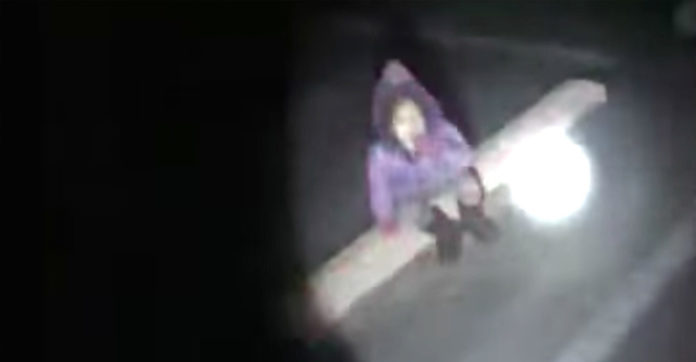 Amber alerts are the worst. When I see those signs, my heart grows heavy and sad.
Caraline Leon-Alocar, 3, was sitting in the car while her mom ran an errand.
Why a mother would leave her child alone in the car is beyond me, but that isn't part of this story.
When the mother returned, the car and her daughter were gone.
The police soon found the car, but Caraline was no longer inside.
The Amber alert was sent out, but it would soon be cold and dark outside.
Thankfully, Officer Chris Poccia just happened to be walking through a huge, frigid parking lot when he saw something purple and small.
He soon realized that this purple jacket belonged to Caraline!
Take a look at this video
He is being hailed as a hero for finding the little girl in time.
She was shivering cold when got to her – but she is going to be just fine!
Share away, people!