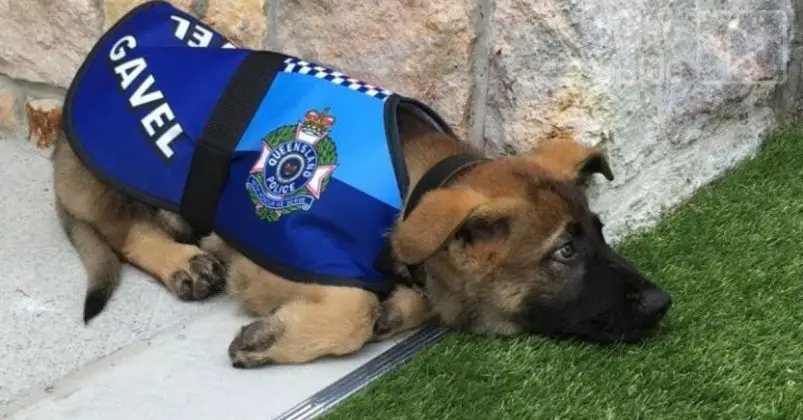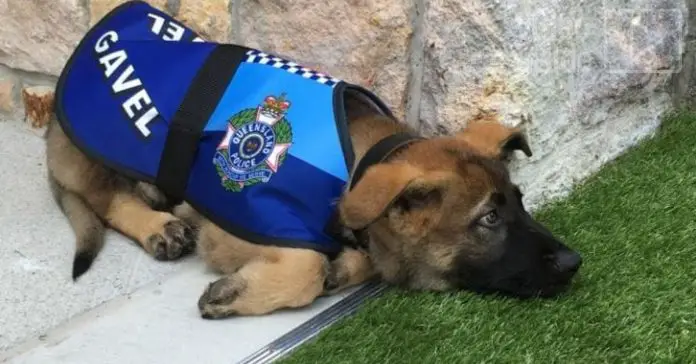 Gavel is a very young German Shepherd dog who was in training to serve as a police dog.
But it soon became apparent that his too friendly demeanor would prove to be a hazard on the job.
So Gavel received his pink slip, let go because his disposition was entirely too friendly.
But now he's found a completely different role than the one he originally signed up for.
Although Gavel didn't have the characteristics necessary to become a Queensland Police Service Dog, it didn't mean that government service was the wrong job category for this friendly pup.
He now has new career aspirations in a job working for the Governor of Queensland. His official title is Vice-Regal Dog.
Gavel's personality is well suited to his new duties. They include greeting guests at both the home and office of Australia's Queensland Governor.
He is also in attendance at many governmental functions and has been seen attending daily meetings with the Governor himself.
Both staff and visitors at the Queensland Governor's estate report that Gavel brings "untold joy" to everyone he comes into contact with in his new found career.