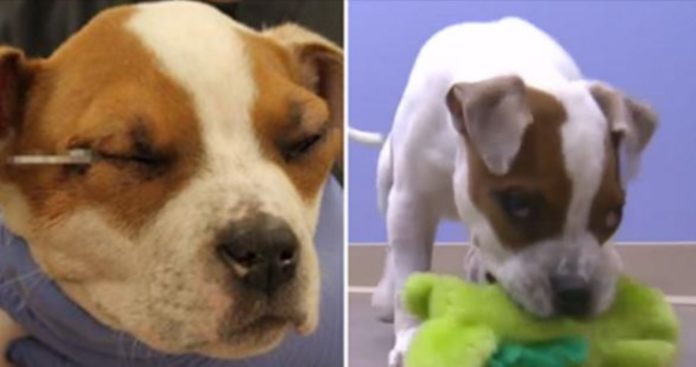 In McMurray, Pennsylvania, a 10-week-old terrier mix, nicknamed "The Puppy" by veterinarians working at the University Veterinary Specialists clinic, has been brought in – with a metal hod embedded in its skull. The puppy was in a terrible condition when he was brought in by his owner – and his owner had no money to pay for its medical bills.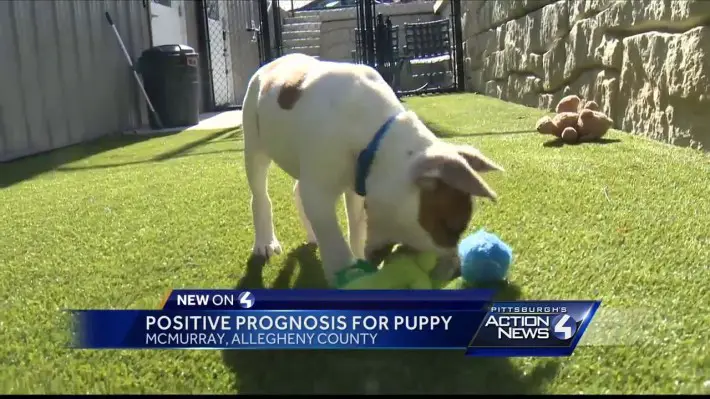 The kind vets quickly reassured the owner and took on the case. This poor puppy had to go through a couple of surgeries and rounds of anesthesia for his life to be saved – the rod was then successfully removed from his head! However, doctors were unsure if the pup could survive. Then things started to look up for the puppy.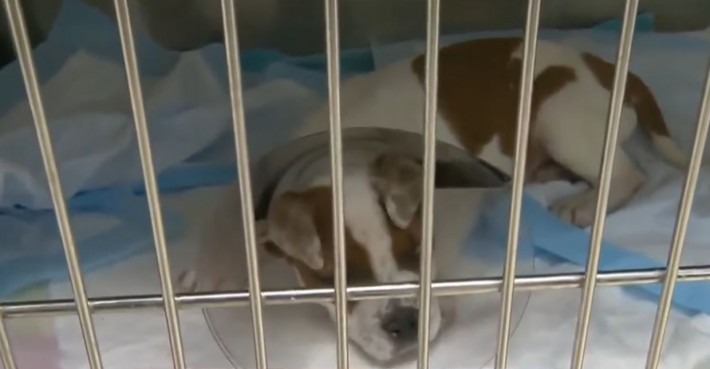 The vets were left in shock – the puppy was a miracle survivor! However, it wasn't the owner that inflicted the damage done to this pup – someone else did so. The question of "who" remains unanswered, unfortunately.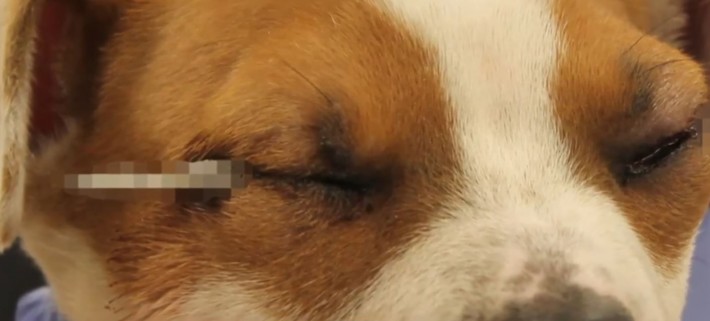 Check out the news report below!
Thankfully, the poor puppy has now fully recovered and is now recuperating at home.
Share this story now!