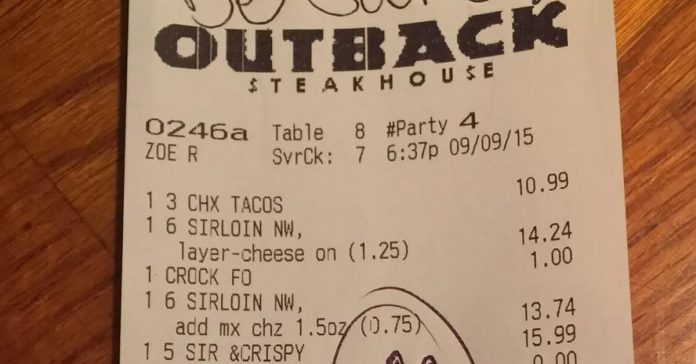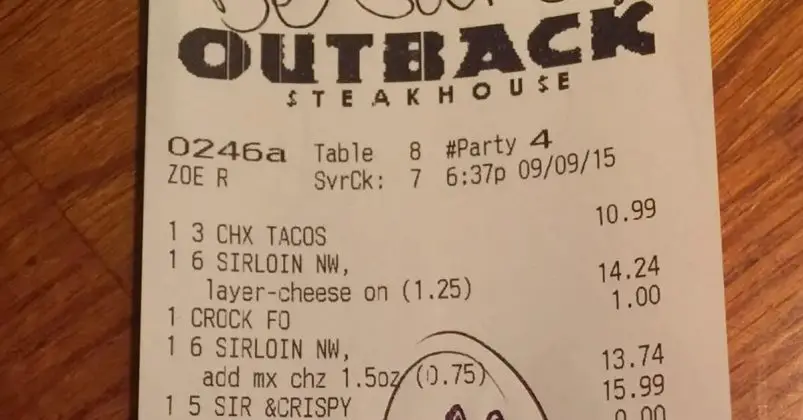 Many restaurant managers try to do something for the people who protect and serve their communities.
An Outback Steakhouse manager in Louisiana knew that she had to do something for a group of police officers as they were eating a meal one afternoon.
A co-worker helped her with the good deed as well.
Arline Wood and server Zoe Rao saw the four officers at a table while they were working in the restaurant together.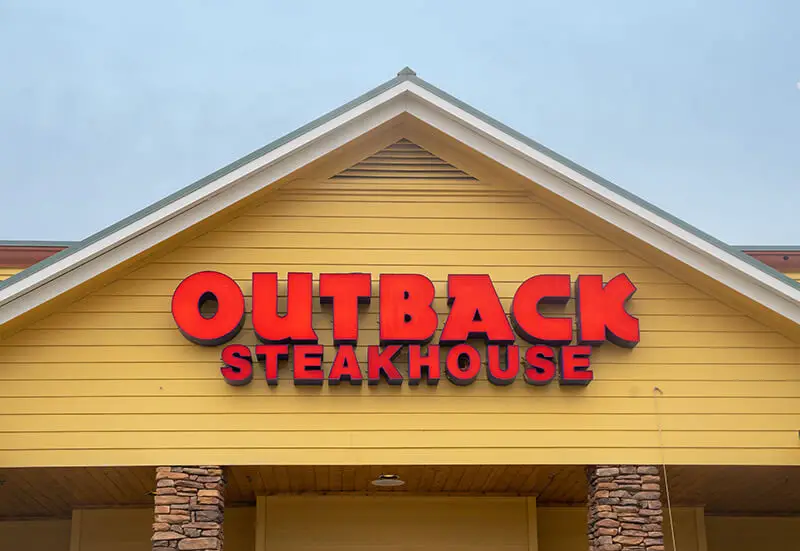 The two workers knew that the officers cared about their town and that they often didn't get the recognition that they deserved.
They put their lives at risk every day and didn't expect anything in return for their actions.
Arline talked to Zoe about what she had planned, and the two agreed that it was the best decision.
It was only a small gesture, but they hoped that it would show the officers that someone cares about the work that they perform each day.
Zoe talked to the officers while she was serving them.
They were very polite and talked about more than just patrolling the city and keeping it safe.
She enjoyed the conversations that she had with the group.
When the officers were finished eating, they had a $67 bill that Arline and Zoe paid off together.
They also gave the officers a note written on the receipt.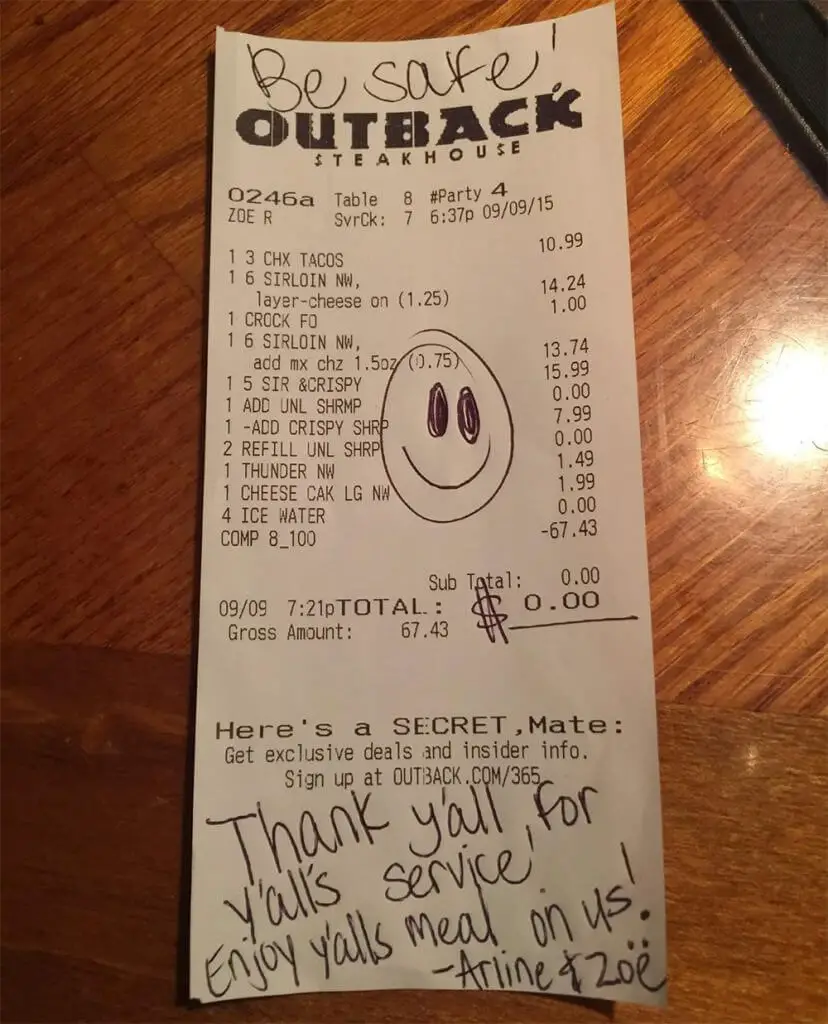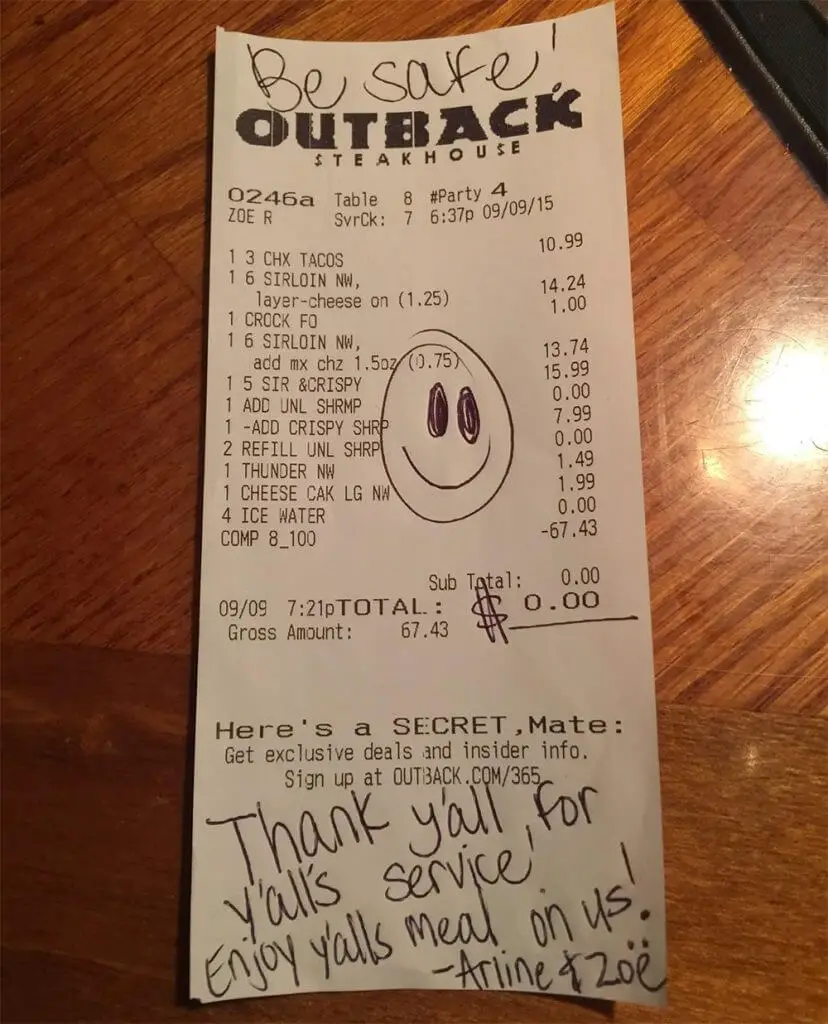 They drew a happy face on the paper and told the officers to be safe while they were on the job.
The pair also noted that the meal was on the house and that they didn't have to worry about paying.
After the officers saw what Arline and Zoe did, they didn't know what to say.
They thanked the women and left to go patrol the community as they did every night.
The image of the receipt and the act that the manager did for the officers were both posted on social media.
The two didn't want any kind of recognition for what they did.
However, members of the community have been thanking the two ever since.
Others are in agreement that more people should be thankful for the services provided by officers.