Spring Hill, Florida, is a city in Hernando County that is home to some 100,000 people.
Located on the Gulf of Mexico and in Central Florida, Spring Hill is also a part of the Tampa-St. Petersburg-Clearwater metropolitan area, which is home to more than three million residents.
Although Spring Hill is a generally nice place to live, crime still happens in the city, just as it does everywhere across the planet.
One of the most recent heinous crimes committed in Spring Hill involves the abuse of a white pit bull, aged just one year old, by a resident of the city.
Don't read any further if you are especially sensitive to graphic content. You've been warned!
Several 911 calls made by people in Spring Hill, Florida, just a few weeks ago flooded into dispatchers.
They quickly sent out law enforcement officers with the Hernando County Sheriff's Office to respond to reports of someone dragging a living dog behind a pickup truck on Northcliffe Boulevard, a well-trafficked road in Spring Hill.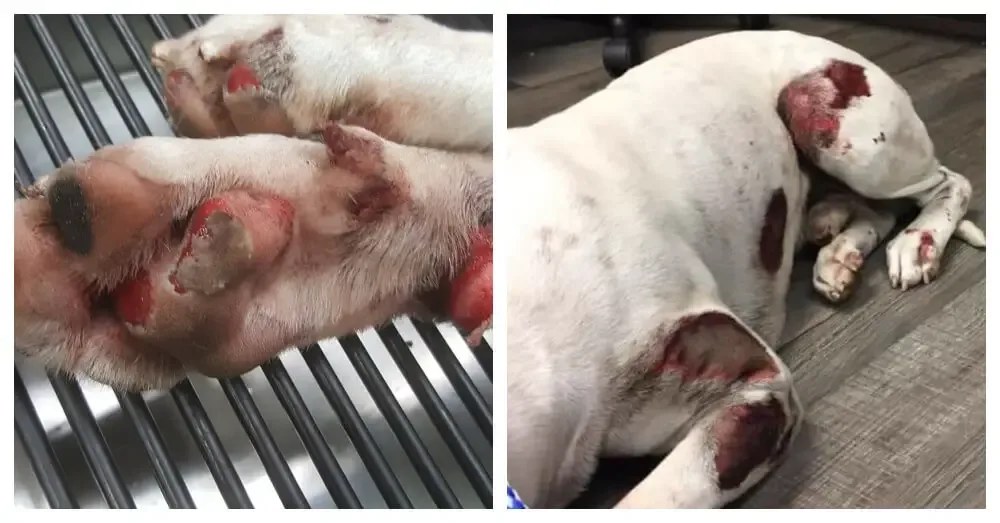 One of the witnesses who called 911 reported to dispatchers that the dog was connected to the rear bumper of the pickup truck with a rope.
The white pit bull's collar was used to secure the rope to the puppy. Poor dog.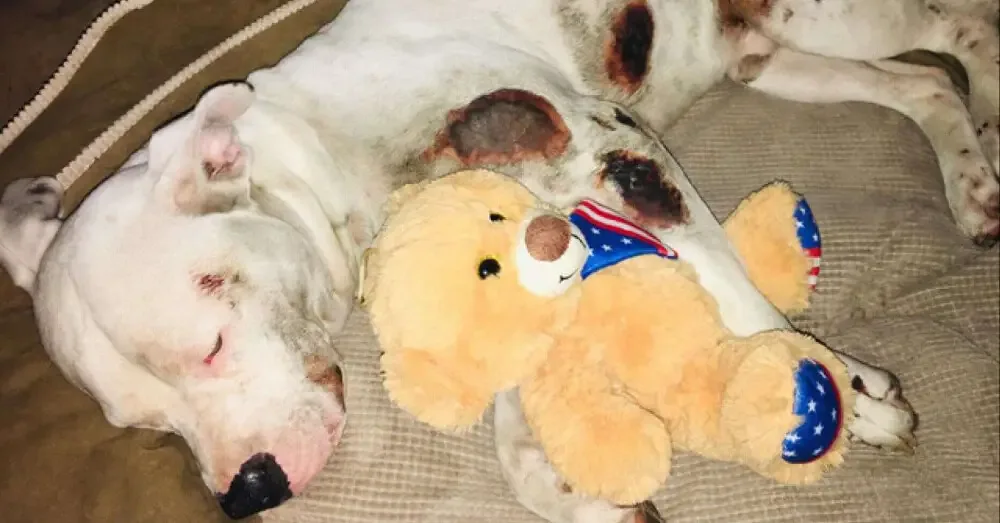 Before authorities were able to respond, the dog managed to become free of his collar.
He flipped and tumbled into the grassy median on Northcliffe Boulevard.
A bystander rushed to the dog as soon as it flew off the of the truck's bumper-affixed rope.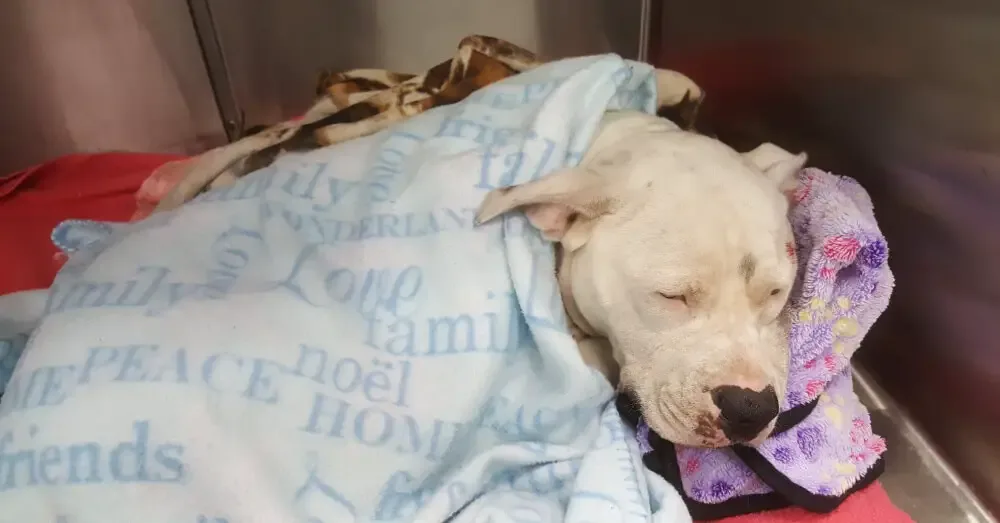 With that bystander's help, alongside the first responders, the white pit bull was rushed to the nearby Nature Coast Animal Wellness and Surgical Center to tend to the canine's fresh wounds.
Fortunately, the dog's spirits weren't hurt too badly, as he entered the Nature Coast Animal Wellness and Surgical Center while wagging his tail.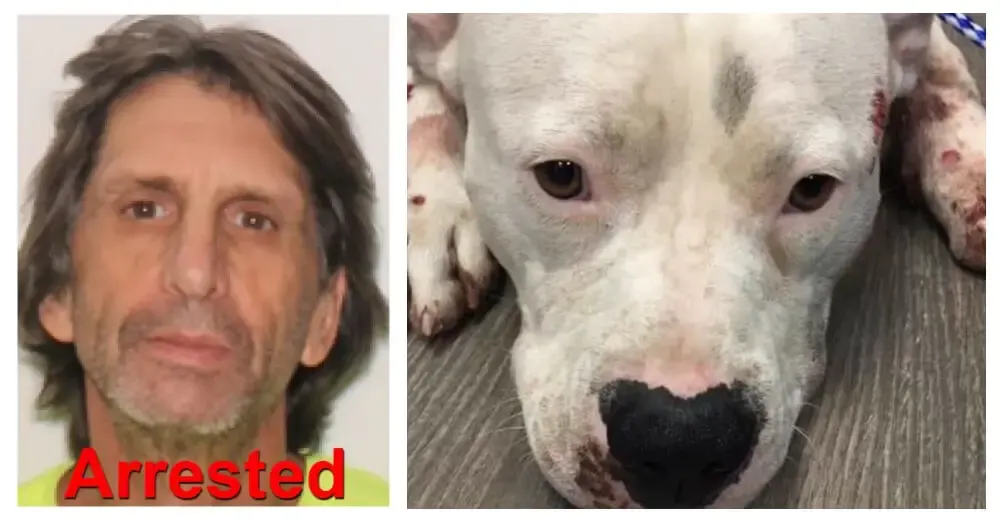 The staff at the animal hospital gave him the name of "Ollie."
Ollie suffered no broken bones, though he did sustain road rash on several spots throughout his body.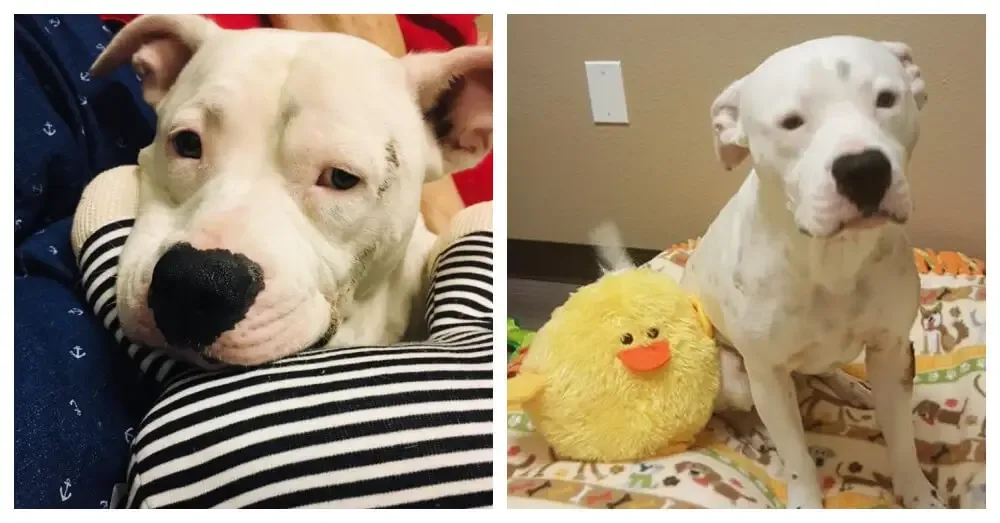 The perpetrator, Gregory Tousignant, was arrested by the Hernando County Sheriff's Office shortly after a warrant for his arrest was issued.