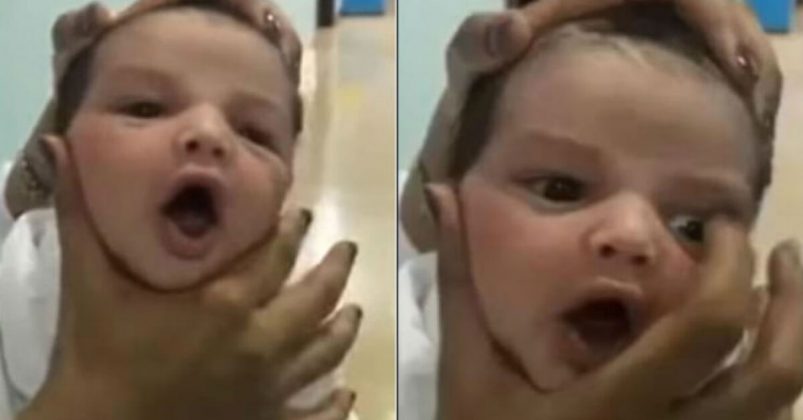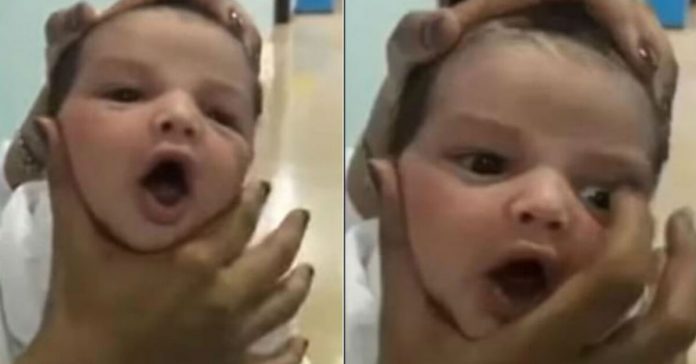 In the Mecca Province of Saudi Arabia, three nurses working in a maternity ward located in a Taif hospital were quickly relieved from duty after they posted a video of themselves mistreating a newborn baby in their care.
The video, which went viral and disturbed many who clapped eyes on it, featured a nurse roughly grabbing the very young baby, often holding them by the neck and forehead in cruel ways while two fellow nurses watched.
They then squished and squashed the infant's face, all while laughing alarmingly among themselves.
The family of the newborn in question only found out that their child was being mistreated when the video, circulating social media, reached them.
The father of the family has revealed that the infant was in the hospital in order to treat a urinary tract infection and had been there for about 10 days.
He has begun to make calls that those in the video should be duly punished for their harmful actions.
Taif Health Affairs were able to quickly source the video and located the nurses after identifying them from their appearances in the video.
These nurses were then suspended immediately from their service positions, which was of them working in a maternity hospital.
Since then, these nurses have also had their medical licenses revoked and are now legally banned from ever practicing in the medical field, even in other departments of health.
As of now, the identities of these cruel nurses have not been released, but a local journalist named Wahid Al-Zahrani has been very vocal about calling for these identities to be made public and for a legal prosecution to take place against them.
He has been quite outspoken in this belief, adding that they need to learn that the lives of others are not a joking matter.
Many are proposing that CCTVs are installed all over the hospital and others to prevent the chances of anything like this happening again.
However, more still state that all of Saudi Arabia's monitoring policies are in need of a major overhaul.
This is because the country faces issue with transparency when it comes to human rights violations, and better monitoring and enforcement may be needed in order to prevent further instances of abuse and mistreatment in the medical system.
According to Abdulhadi Al-Rabie, the spokesperson for Taif Health Affairs, the nurses will face severe charges if they are found guilty of the abuse that has been documented in their viral video.
Some experts, including Dr. Mamdouh Eshi, believes that this instance is a telltale sign of the medical system's faults and referred to it as a "dark spot" smearing the white coats of those working in the sector.
Thankfully, the social media outrage and the spread of this video helped the right authorities catch the culprits behind this crime.
The care of newborn infants is extremely important due to their high levels of vulnerability, and it is not right for a family to feel that they cannot trust medical professionals.