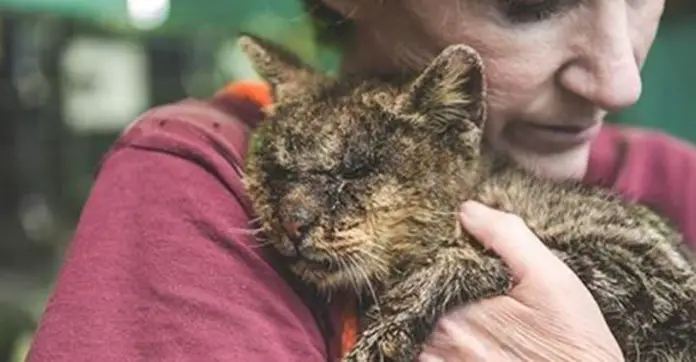 Mange is a condition caused by mites. The mites burrow into the skin and cause hair loss and inflammation, not to mention pain and intense itching.
Valentino has sarcoptic mange – which is highly contagious. Valentino's mange was so advanced that his eyes were swollen shut.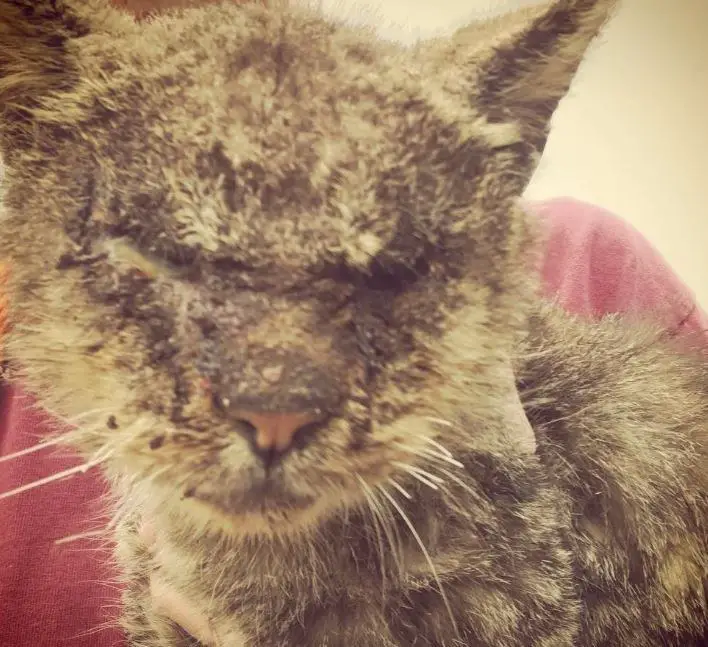 Valentino was living at the Baldwin Park animal shelter when he cried a pitiful cry just as Elaine Seamans walked past. She couldn't help but reach out and pick him up.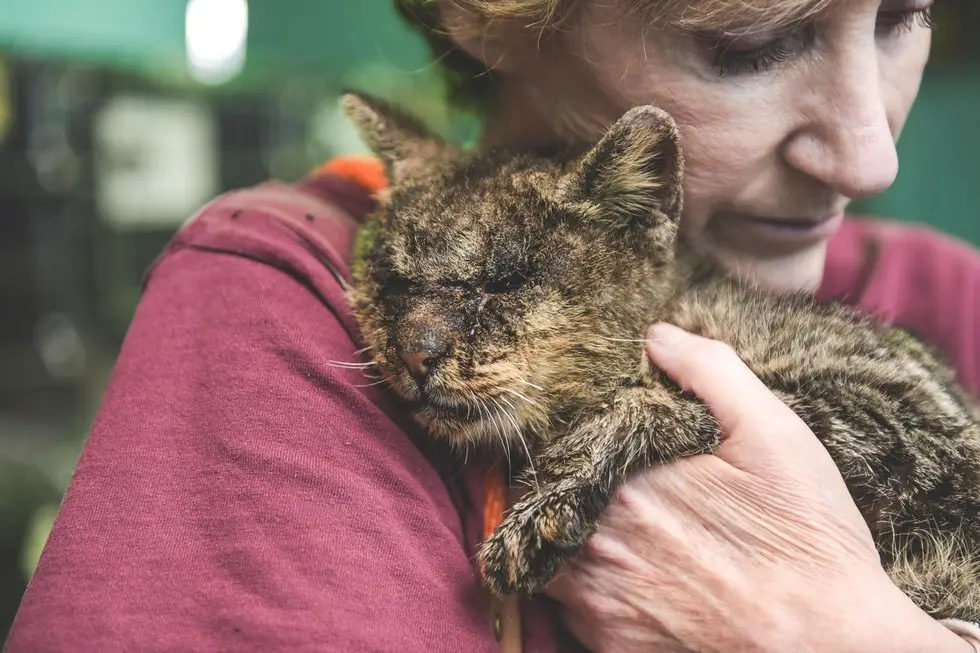 Did we mention that sarcoptic mange is contagious? Humans can catch it. Elaine figured that comforting Valentino was worth the risk. She didn't even put on gloves. She picked him up and put him close to her heart.