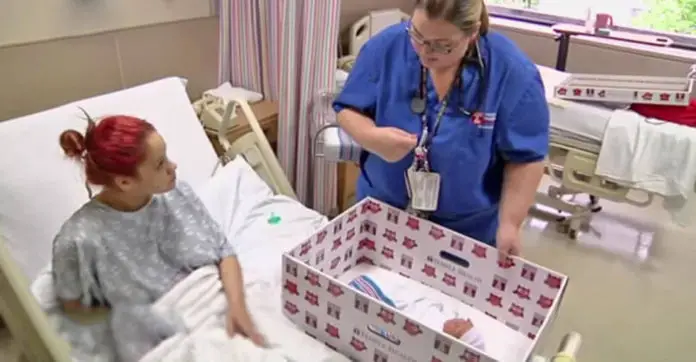 In Philadelphia, a local hospital has adopted a 'baby fox box' program, in an attempt to lower the city's infant mortality rate and assist upcoming young mothers.
The first round of baby boxes started in May 2016 with the idea originating from Finland.
The box contains baby gifts, and doubles as a baby cot to help newborns sleep better alongside their mothers with its special design.
Click to watch the news report below!
Ain't the doctors and nurses thoughtful?
Share this today!