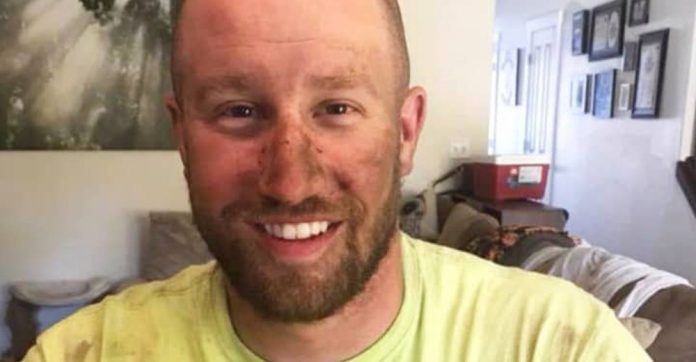 When Andy Ross of Vancouver, Washington stepped into a store to get some errands done, he wasn't expecting to be the unwanted subject of a life lesson from a mother to her daughter.
Andy works in construction, so on some days, he ends up getting quite a bit dirty.
That day was one of those days, and the dirt peppering his clothing and face made a young girl stare at him.
Her mother told her to stop staring, and as they finished and began to leave the store, Andy overheard the mother telling her daughter that this is why she needed to stay in school.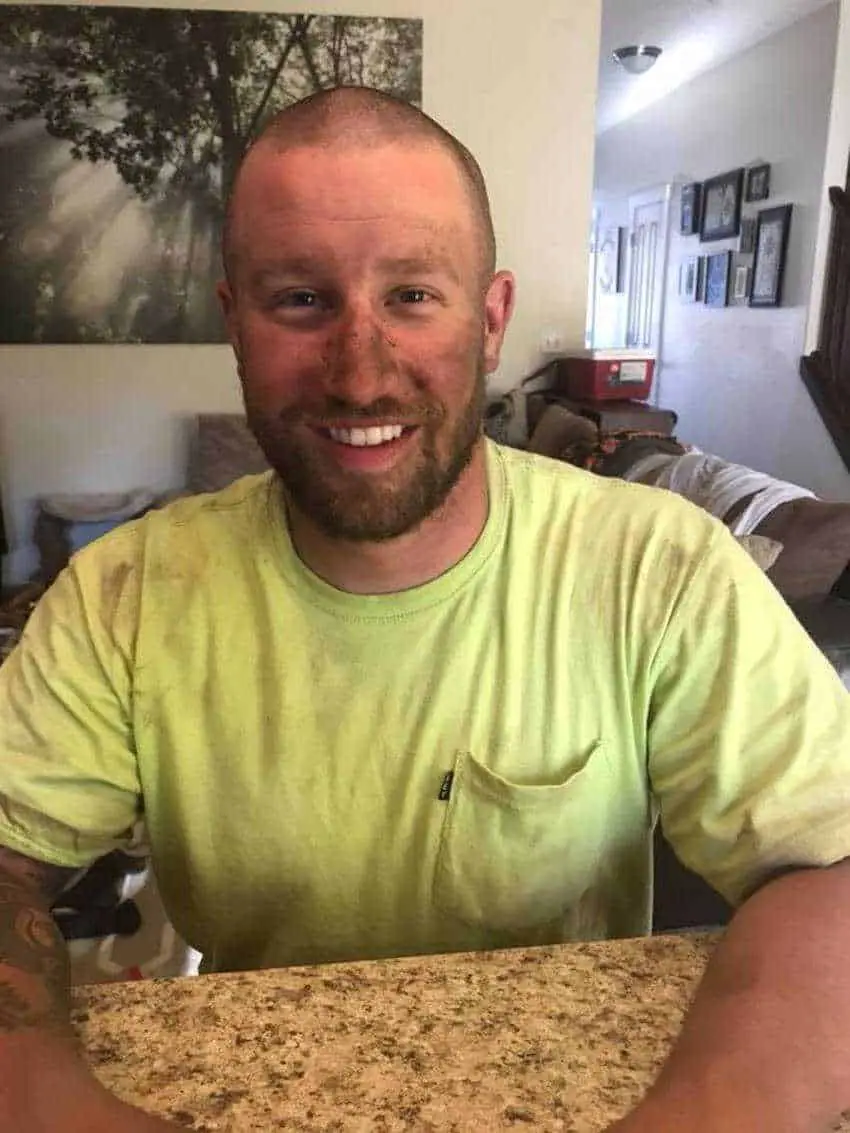 Andy was surprised by the mother's judgemental behavior and took to Facebook to write an open letter to the woman in question.
He talked about what happened and then began to explain why she'd made a mistake judging him off his appearance!
He listed his education level, which not only includes a high school diploma but several medical certifications and a college degree.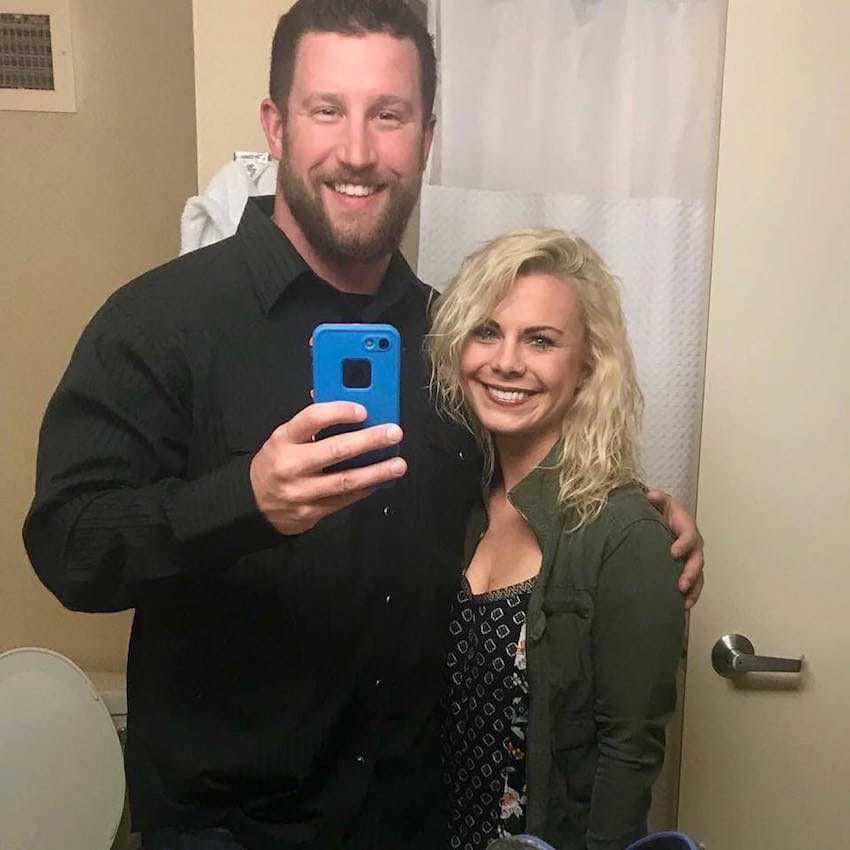 The post also talked about how damaging such a terrible life lesson could be to a young girl.
He explained that if his tattoos are what led the mother to believe in his lack of education, she was hindering her creativity and imagination.
Andy also explained that his tattoos, done by Forrest Bateman, represented his love for his country and his pride in his service to it as a special operations medic, performed through several combat tours.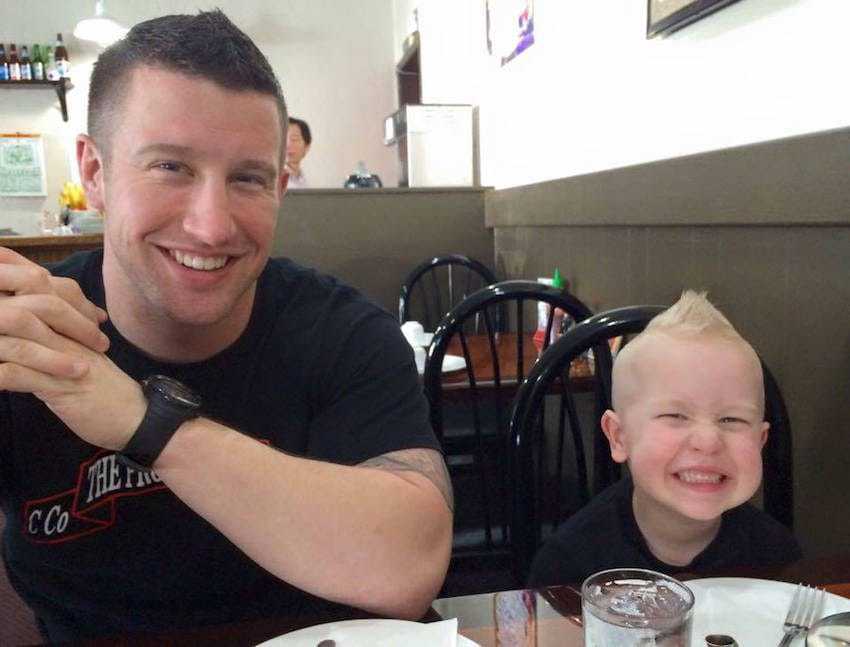 Andy also talked about loving his job in construction, as he was building the country daily with his work.
He held a desk job before but much preferred being outside and getting his hands dirty, and that the job pays well so he can easily support his family.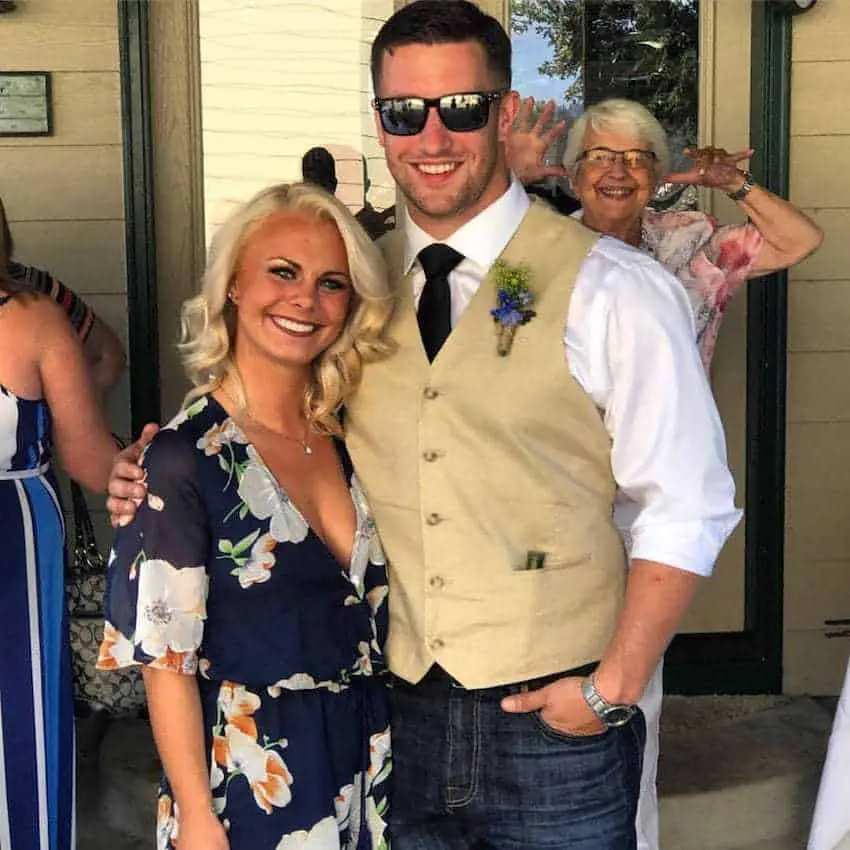 He finished off this epic open letter with a statement that his appearance did not reflect on his education or intelligence and a request for others not to judge those they see on looks alone.
Finally, he ended the post with some equally true and hilarious life lessons that we can all live by!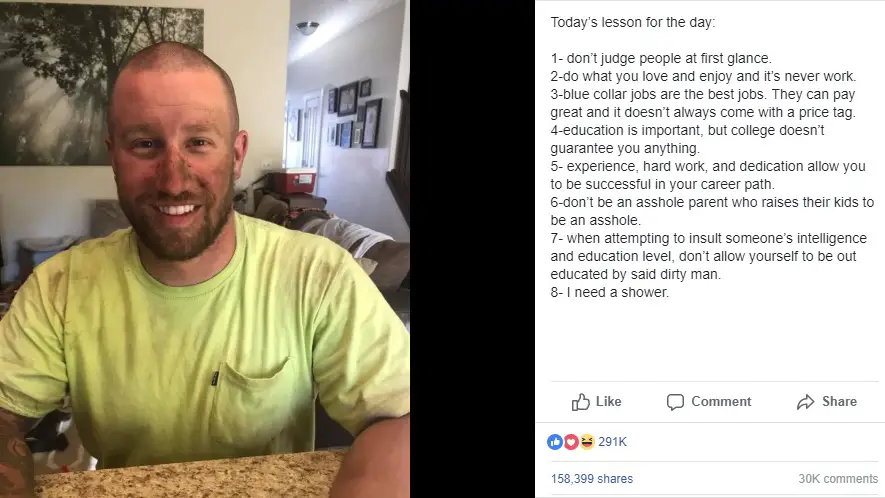 This open letter has gone viral and Andy's message is reaching loads of people all over the world.
We can all learn a thing or two from his post!