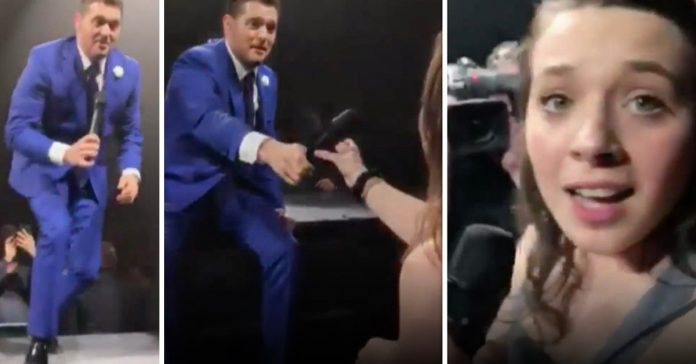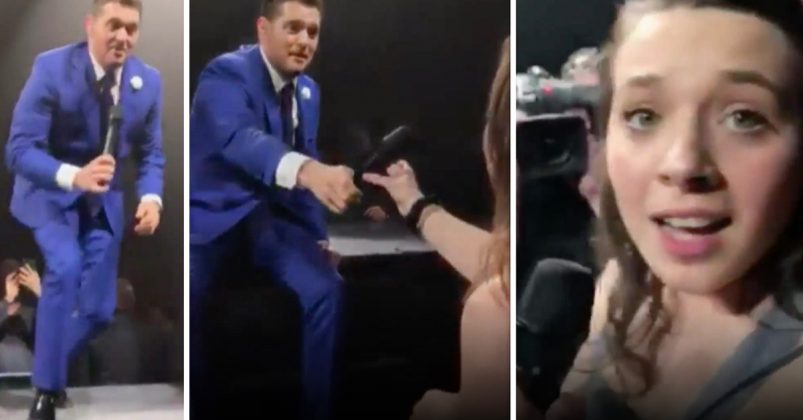 Some call it dumb luck, and others call it coincidence, but what Erin Bellucci experienced during a Michael Buble concert was no mere happenstance.
Erin, a 21-year-old college student, studies music at the University of Delaware.
No doubt musically inclined, Erin has an undeniable flair about her.
When Thanksgiving break rolled around, Erin was excited to return home and reconnect with her parents and doting sister, Allison.
Allison, who has considerable pull in the PR industry, couldn't wait to share some exciting news with her sister.
A client Allison was working with was on the hunt for a live singer.
Erin leaped at the opportunity, subsequently performing live at a wine bar in New York City.
Following her performance, Erin won an outpouring of support from audience members.
One woman was so taken by Erin's singing that she gave Erin her contact information and told her to reach out about an upcoming show.
Unbeknownst to Erin, this pleasant bystander was Michael Buble's executive stylist.
Buble's stylist later told Erin and Allison that she could score them tickets for Buble's Madison Square Garden gig.
Overcome with joy, Erin and Allison graciously accepted the offer.
As a proud member of the Buble fandom, Erin was over the moon to be seeing one of her favorite singers perform live in just one week.
During the concert, Buble interacted with the crowd by asking what their favorite song to sing in the shower is.
Erin flailed her arms in the air in hopes of getting his attention, and her efforts eventually paid off.
When handed the microphone, Erin stated that her favorite shower song was Etta James' "At Last."
She then took both Buble and the audience by surprise when she belted out the song.
Buble stared in awe as Erin unabashedly displayed her talents.