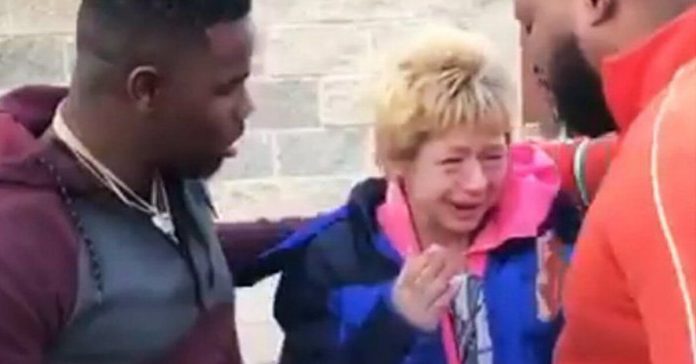 A video of black brothers helping a woman has gone viral on the internet.
Simran Jeet Singh posted a video on Twitter showing two brothers helping a woman with cash after they saw her using pennies to pay for gas.
In the video, the woman breaks down to tears revealing she has lost her husband recently.
Singh posted the video stating that the brothers had no idea of the woman's loss and that she was struggling.
He added that that is what an act of kindness looks like and loving a neighbor.
He later on added how there is a lot of negativity in the media and such videos should be a constant reminder that there are good people.
The video can also remind people to live, love and respect one another.
These black brothers saw a woman paying for gas with pennies and gave her money from their pockets. They had no idea that her husband had just died and she was struggling.

This is what loving your neighbor looks like. More of this please!✌🏾❤️
pic.twitter.com/k5pnJBTzS0

— Simran Jeet Singh (@SikhProf) October 25, 2018
Singh wants there to be more of such people and such acts of kindness.