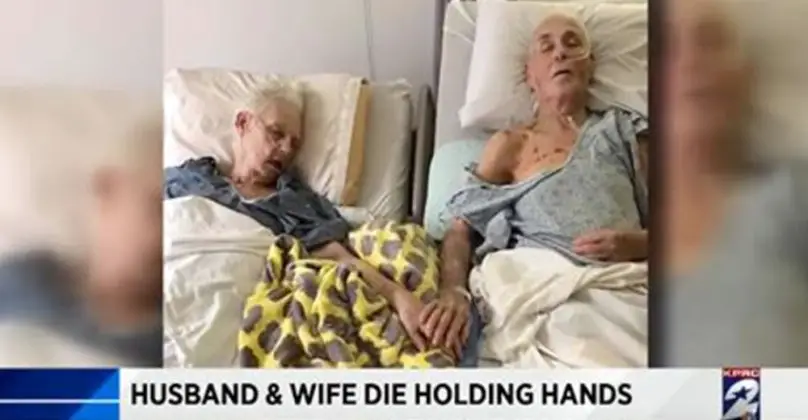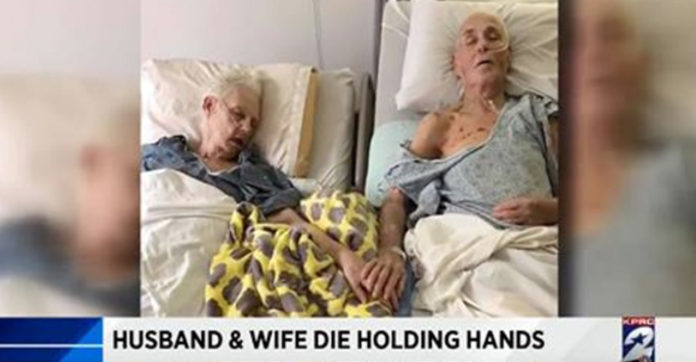 Thomas and Delma Ledbetter were married for 62 years. On April 21, they died within 90 minutes of each other – holding hands. The Lake Jackson, Texas couple reportedly did everything together. Delma and Thomas were admitted to the nursing home when their health started to fail. The love they shared remained strong.
Donetta Nichols, the couple's daughter, said that Thomas passed away first, and Delma followed him. Nichols said this is the way they wanted to go – together. One beautiful part about this is that the nursing home allowed the couple to be near to each other in their final moments. Thomas and Delma got married three weeks after they met!
Take a look at this video
https://youtu.be/3_l3CSQ2TkE
They had two daughters, seven grandchildren and were great grandparents. Their death notice said they were a match made in heaven. I have to agree – don't you? Rest in peace.
Share away, people.