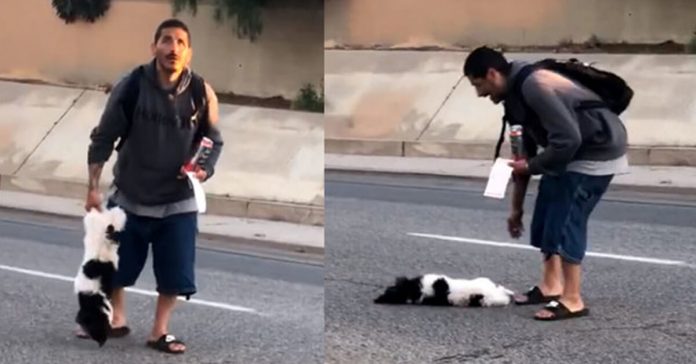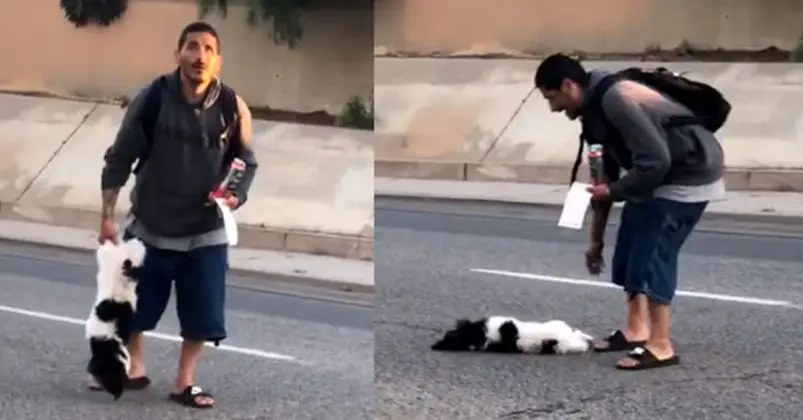 Local authorities are currently investigating a horrifying video that was shared thousands of times across social media platforms on Tuesday.
In the video, it allegedly catches a man throwing his dog "50 feet high in the sky".
The footage was shared on the Neighbor's App and shows a Carson resident grabbing a lifeless dog by his hind legs.
According to the owner of the video, he approached the man who explained that the dog was his pet who had passed away.
The footage was captured near South Santa Fe Avenue and doesn't show any dog being thrown into the air. The video only shows a man picking up a lifeless dog in the street.
Police have stated that the person filming the video has since filed a report.
Fox News reports that the local sheriff's department was able to identify the person of interest in the footage.
It appears as though the dog was dead before being thrown by the man. Animal Control has removed the body from the street since the incident.
It's important to spread awareness about animal cruelty to help ensure that these incidents aren't left unprosecuted.
Animal cruelty is a crime that has real ramifications for the assailants.