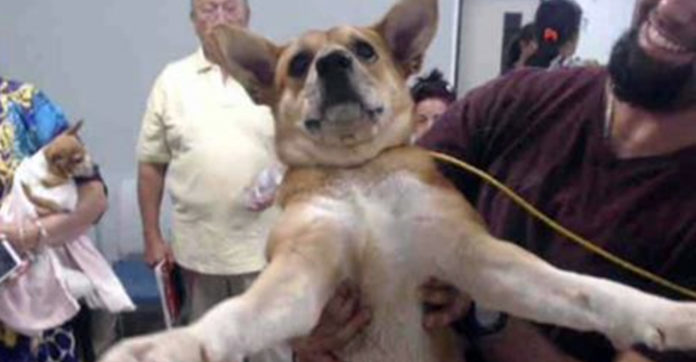 Some people are too cruel (and clueless). Gordo, the dog, was terrified when he arrived at the Miami-Dade Animal Care Shelter. The two-year-old Labrador retriever puppy was being surrendered on July 31 by his owner. The jerk of an owner smiled and laughed as he held up his frightened dog for a photo. At least Gordo is now in better hands.
If this guy thought it was funny to see a terrified dog he never was responsible enough to have a dog. Gordo is described as a neutered male lab bulldog mix. Please spread the word about Gordo so that he can find a forever home soon. No animal deserves to live in a shelter for long.
Take a look at this photo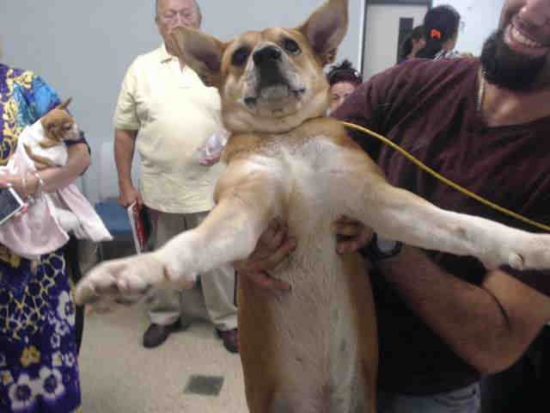 You can follow Gordo's story on the Urgent Dogs of Miami Facebook page. If you are interested in fostering, please reach out to [email protected] Thank you. Share away, people.
[h/t Pet Rescue Report]