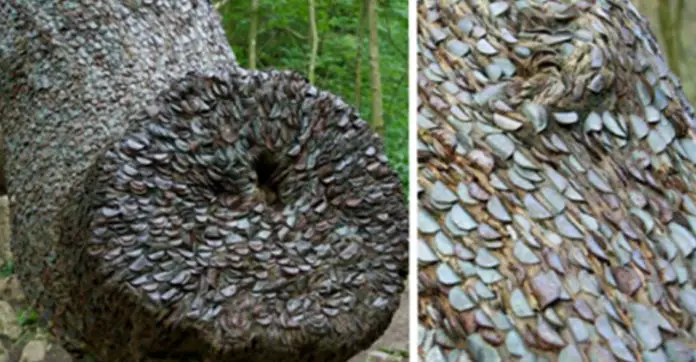 If you want to make a wish, a common feat is to throw a coin into a fountain or a wishing well. But not for Britain! In certain parts of Britain like the Scottish highlands or near Liverpool, there is an unique way to make your wish upon a coin!
In these parts, there are tree barks completely covered in old coins. To the locals, they are used for wishing like a wishing well!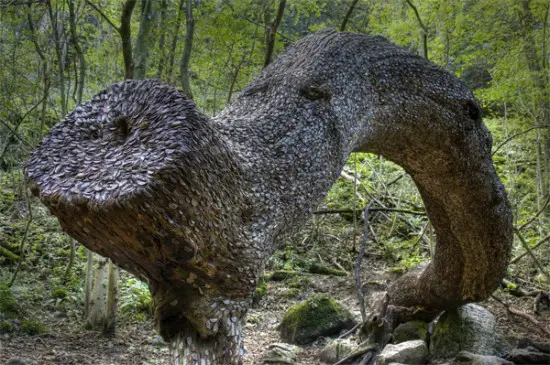 After making a wish, the coins are hammered into the bark permanently!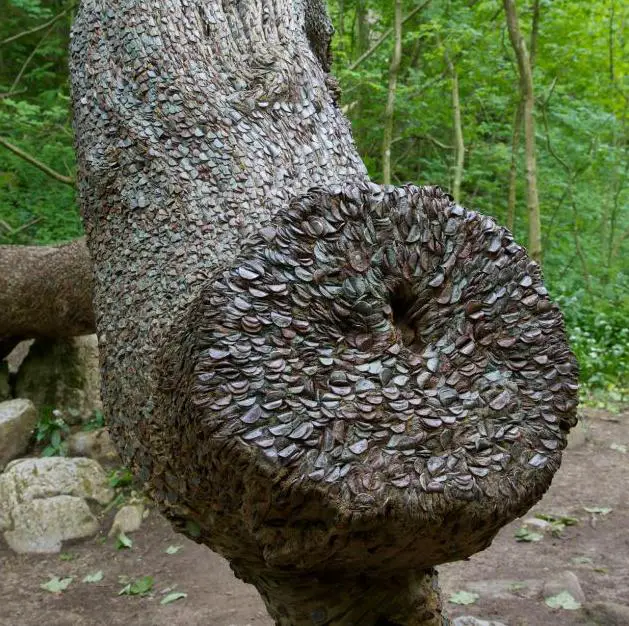 Afterwards they are left there, with the hope of the wish being granted.