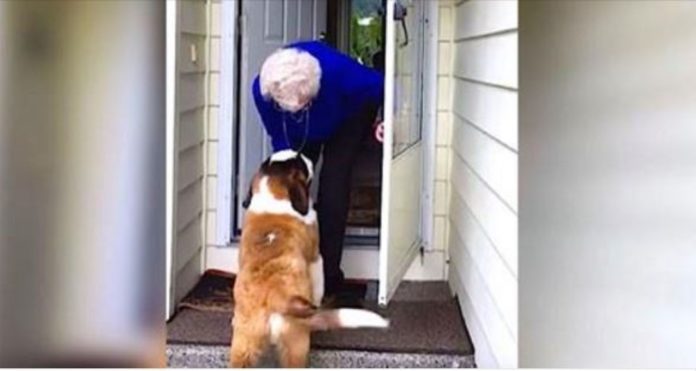 Sally Rewehooeern is 92 years' young and lives in Mount Vernon, Washington. She has been living alone since her husband passed away in 1990. Her children all live far away, and life has been lonely for Sally. Sally's neighbors got a new Saint Bernard puppy. The pup was 15-weeks old, and his name was Brody.
One day, Brody decided to take an unannounced tour of the neighborhood and ended up on Sally's porch. Sally has a new friend! Brody will follow her around! He is there when she is working in her garden and escorts her to the mailbox. He even hops into her car (hoping to go for a ride)! Brody has helped lift Sally's spirits! Watch the new BFFs in action in the video below!
Take a look at this video
Dog's are the greatest things you can have in your life! Unconditional love and devotion!
Share away, people!