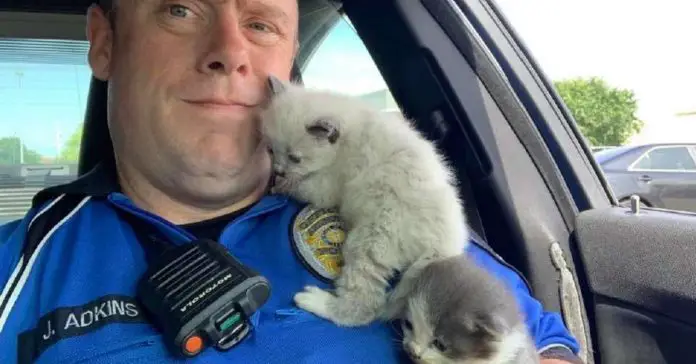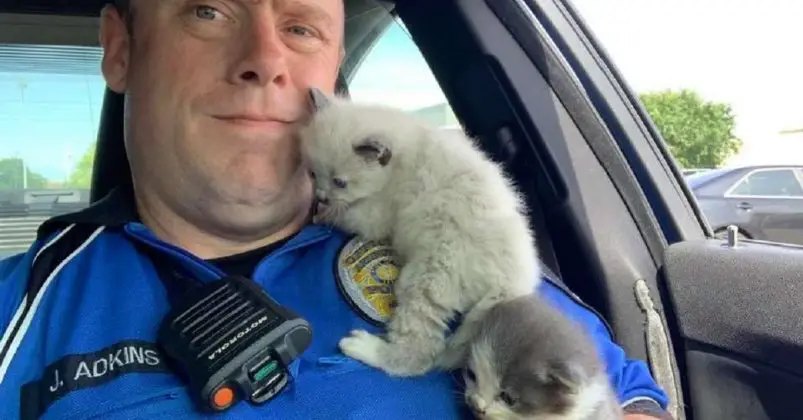 Two officers in the state of Texas were completing their reports on a shoplifting incident when a bystander caught their attention.
The individual asked the officers for help rescuing two cats that appeared to be stuck underneath a vehicle in the parking lot.
The officer's rushed to the car and began to inspect the curious noises.
The officers determined that the kittens were stuck inside the bumper of the car. The mother most likely placed her kittens in this hiding place for safety and warmth.
The owner of the vehicle claimed to not own a cat. The individual didn't know how the kittens would have gotten into her car's bumper.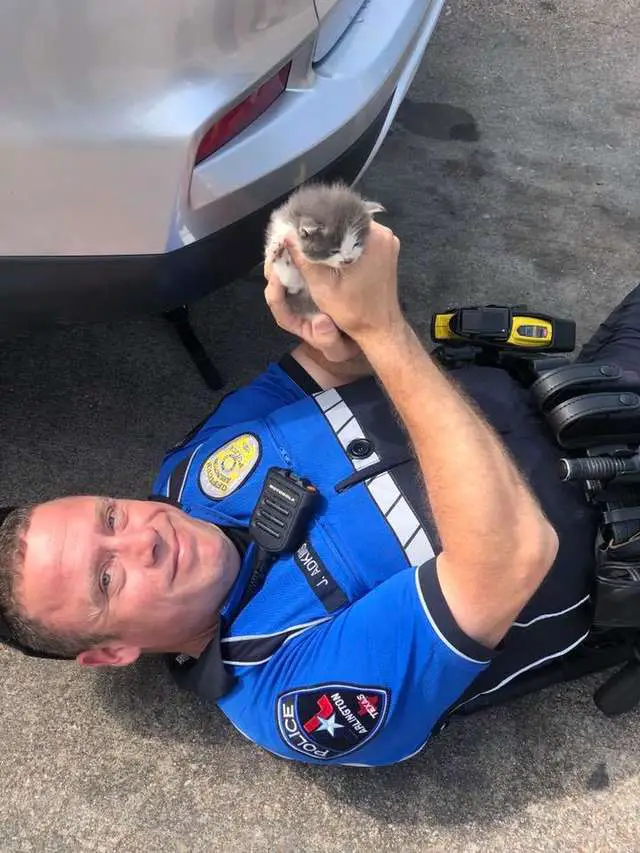 Once the officers found the precise location of the kittens, Officer Joe Bob Adkins reached under the car. He carefully pulled each kitten to safety without causing any harm.
As soon as the cats were safe, the officers returned the animals to their police car to keep them safe and warm. The cute kittens couldn't get enough of the officers.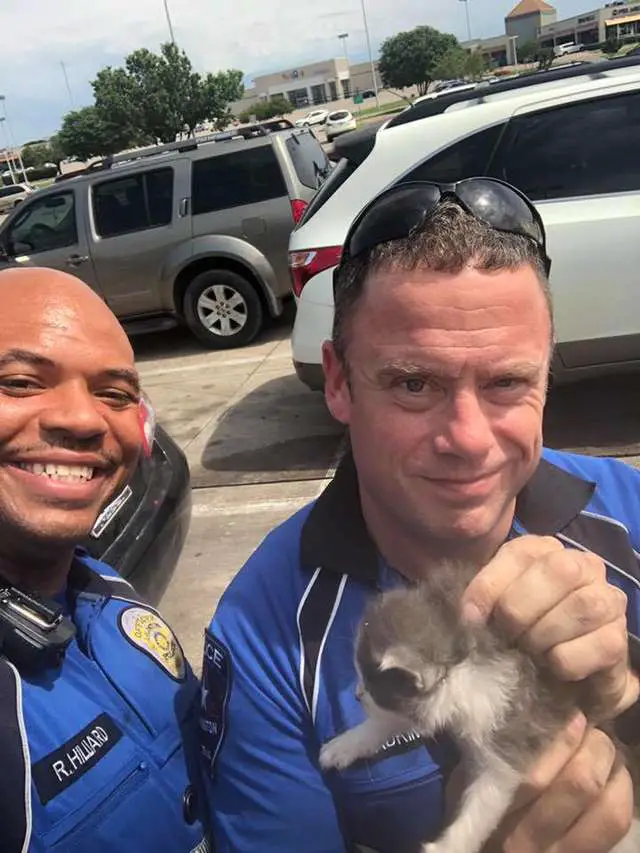 They were cuddling and adoring their rescuer and friend. The two kittens curled up on the officer's chest in the cutest way.
Although the officer's appreciated the attention, they knew that these kittens needed medical attention.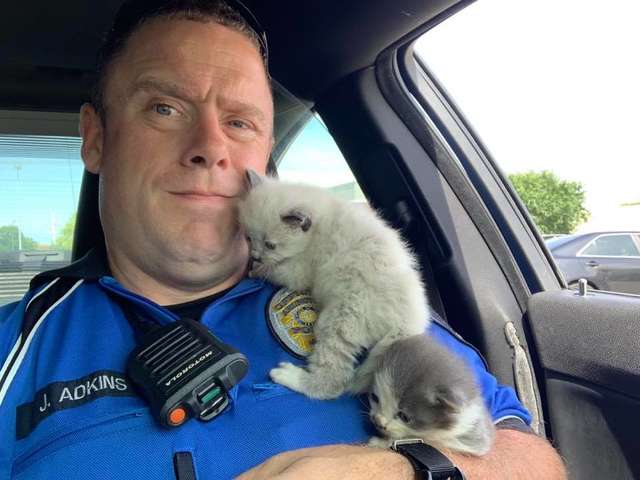 They immediately drove to the local veterinarian who treated the rescued animals. According to the vet, the kittens were roughly 6-weeks-old and quite healthy.
The officers stuck around to feed the kittens some formula from a tiny bottle. The officers and kittens continued to bond even closer.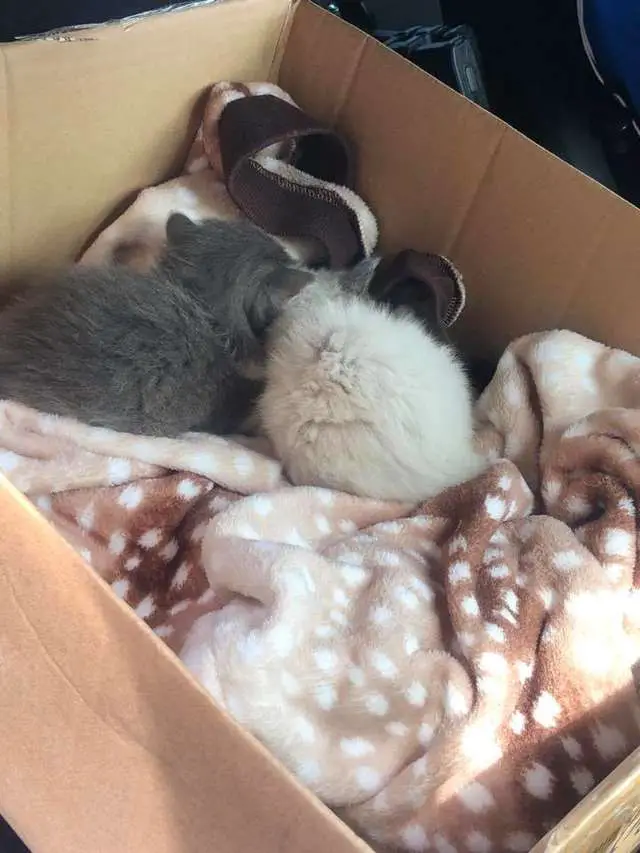 Officer Adkins quickly became attached to the kittens and the feelings were clearly mutual.
Once the vets and officers determined that the owner couldn't be identified, Officer Adkins volunteered to adopt the kittens. He has named the two cats "Max" and "TJ".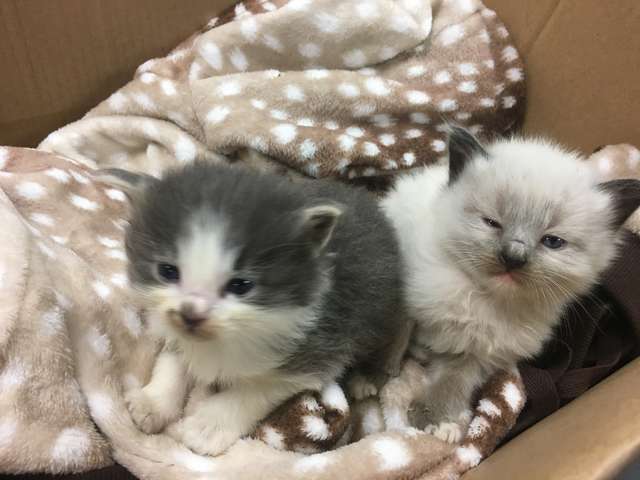 The rescued kittens are now settling into their forever home with their loving owner. Their bond will only continue to get stronger.
If you found this article inspiring, show it to a family member or friend who loves animals.