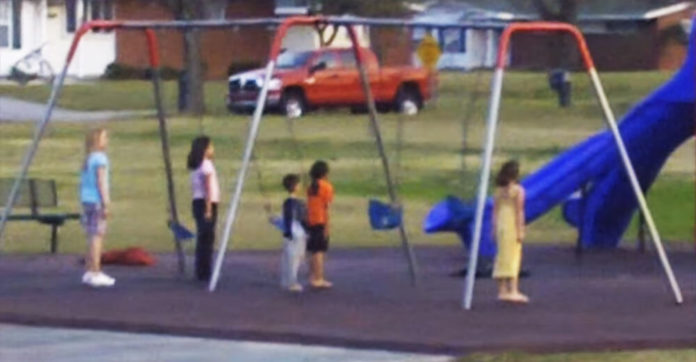 Anyone who grew up on or around a military base knows that they play what is called Reveille and Retreat to signal the beginning and end of each day. Reveille is a short tune that is played at 8 AM sharp. The American flag goes up the pole during the tune. Retreat is usually played in the evening around 4:30 or 5:00 PM and the song "Taps" is played.
When you hear the music, and you are on base – you stop. You stop everything you are doing and show respect for the flag. If you are driving on base, you stop and get out of your car. The children in this video have stopped playing because they heard the music.
Take a look at this video
They were all playing at the Marine Corps Air Station New River in Jacksonville, North Carolina. These are real Americans. We ALL need to have this much respect. Share away, people.