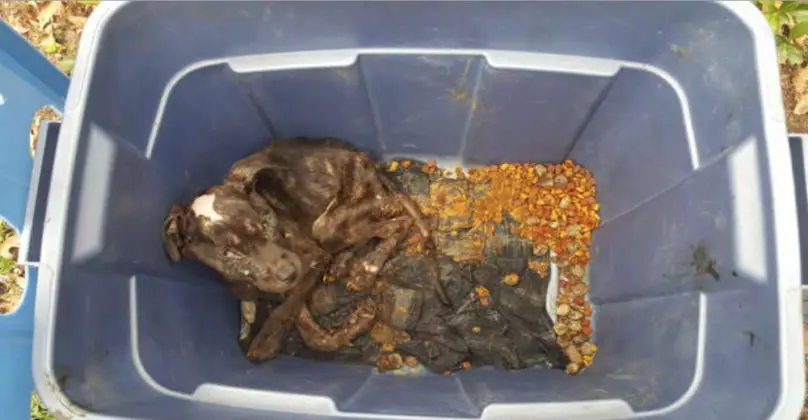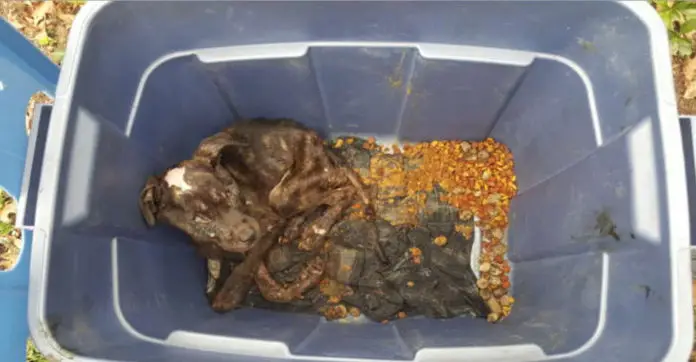 The poor pup you see in this plastic tub was found last week on the side of the road in Columbia, Maryland, the cover was taken off before the picture was taken.
The pit bull puppy was only ten weeks old and left for dead.
Jill Eberhart and her son, Thomas, saw the large container sitting on the side of the road and thankfully decided to see what was inside.
I can't imagine what they felt when they saw the emaciated puppy curled up in there.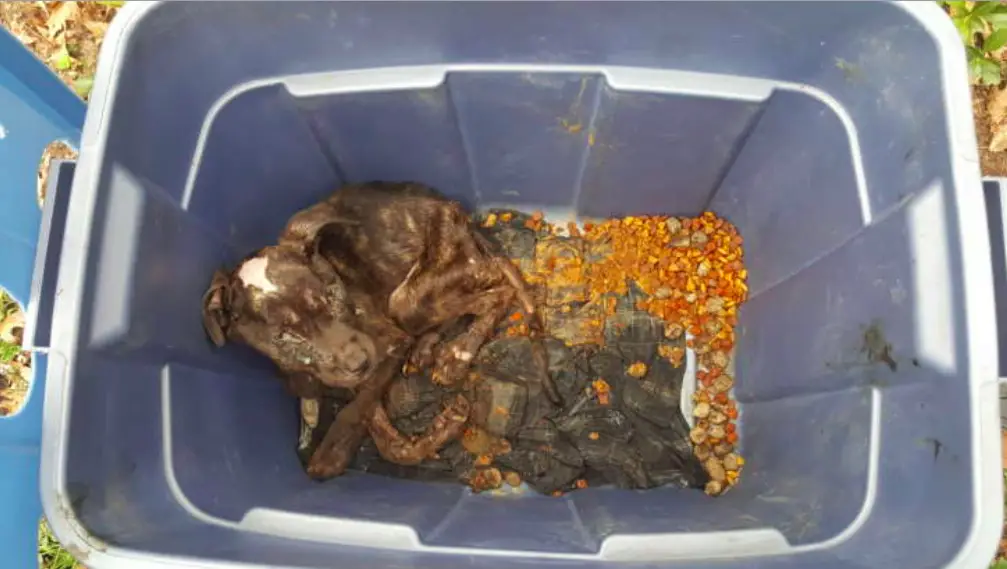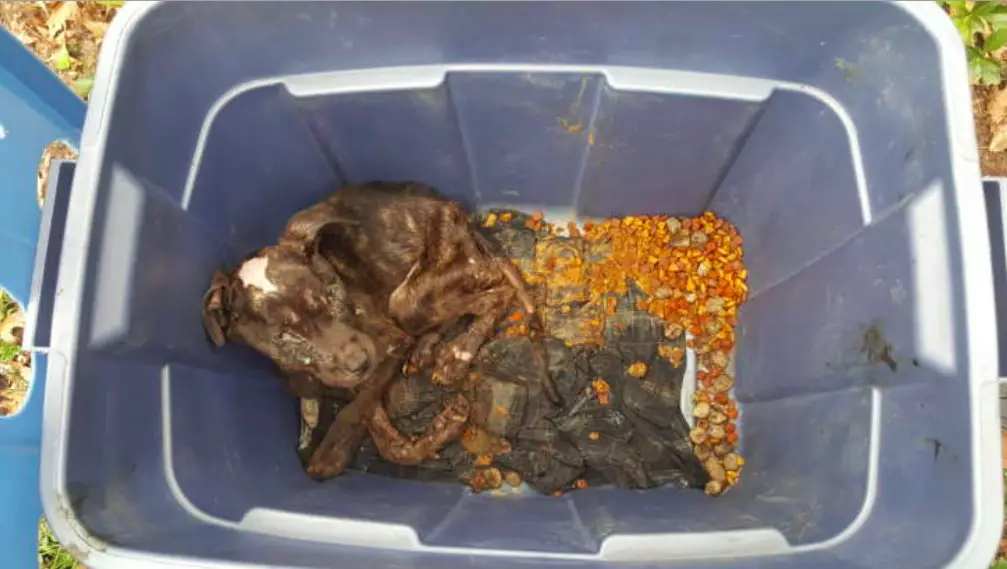 While they waited for animal control, Jill and Thomas gave the puppy some water.
The puppy was soon named Eddy and is being cared for by Taylor Hawkins, an animal control, and animal handler.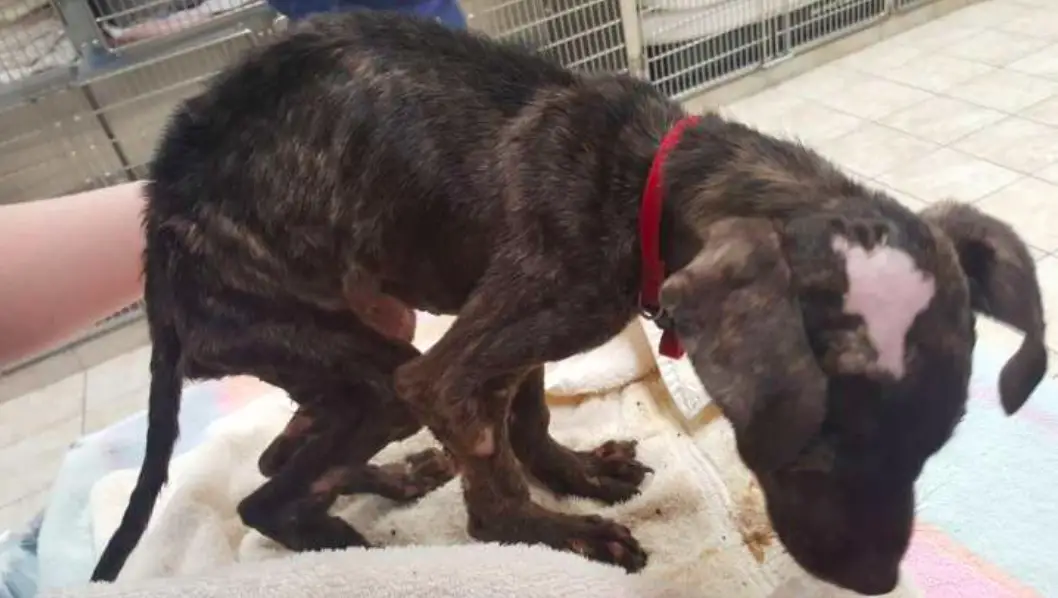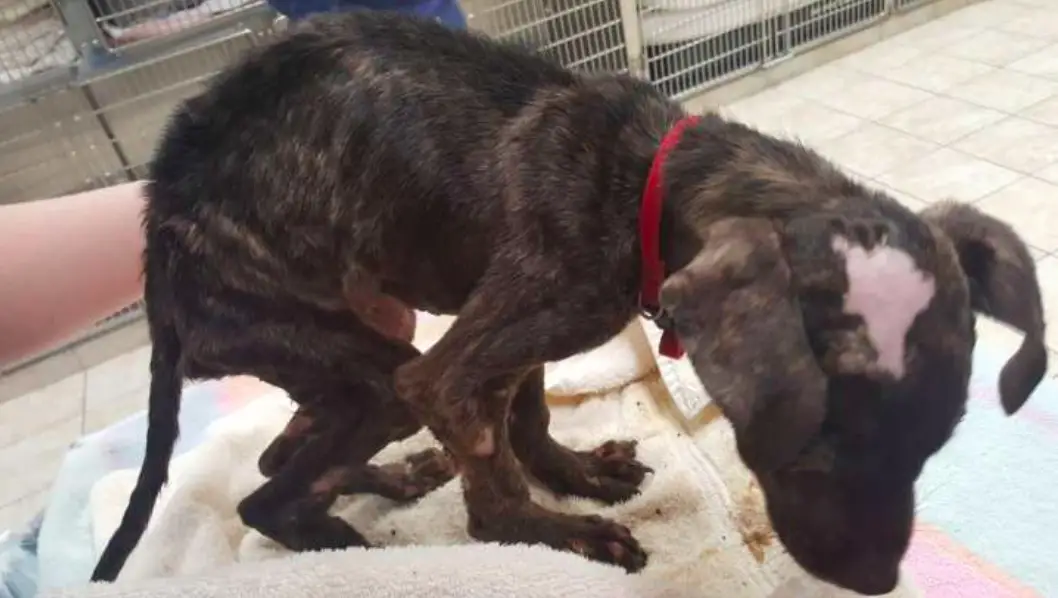 Hawkins took Eddy home with him every night to give him his medications (and much needed TLC).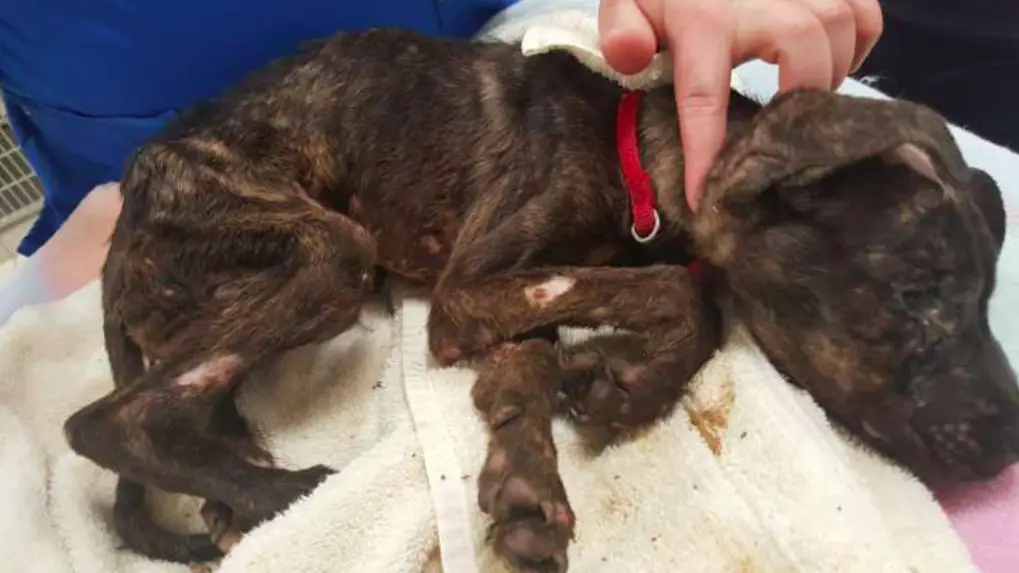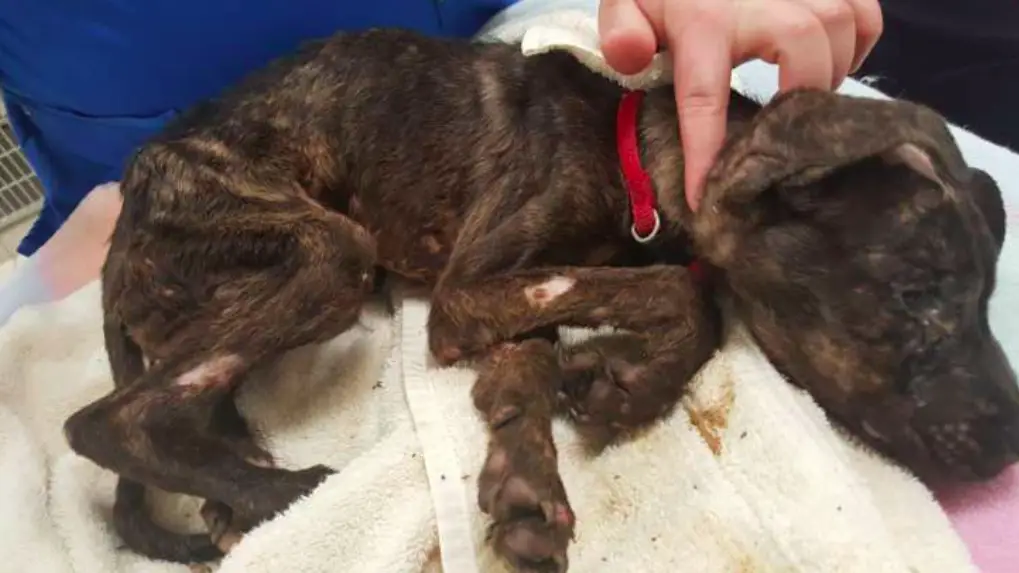 Eddy got stronger and stronger every day – look at him now!
He doesn't look like that poor creature we saw huddled in that plastic tub anymore!
Oh, those floppy ears!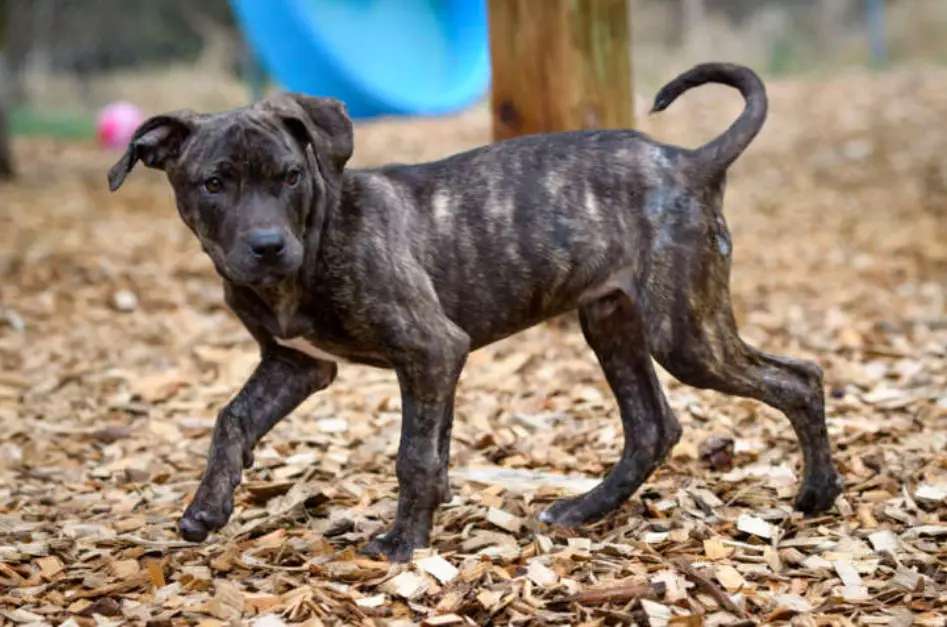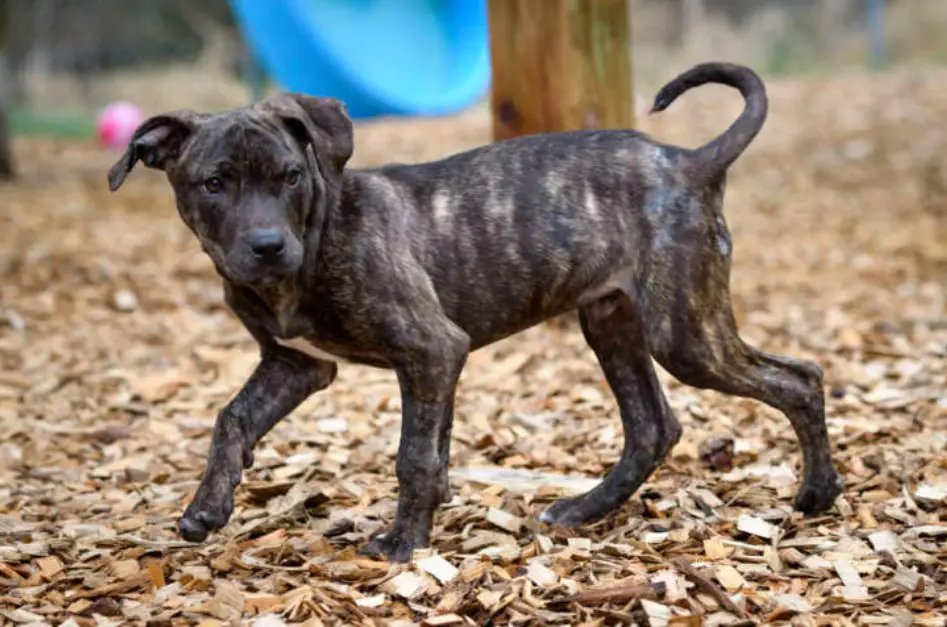 The best part of Eddy's story is that he has been adopted!
The investigation into who left Eddy on the side of the road continues.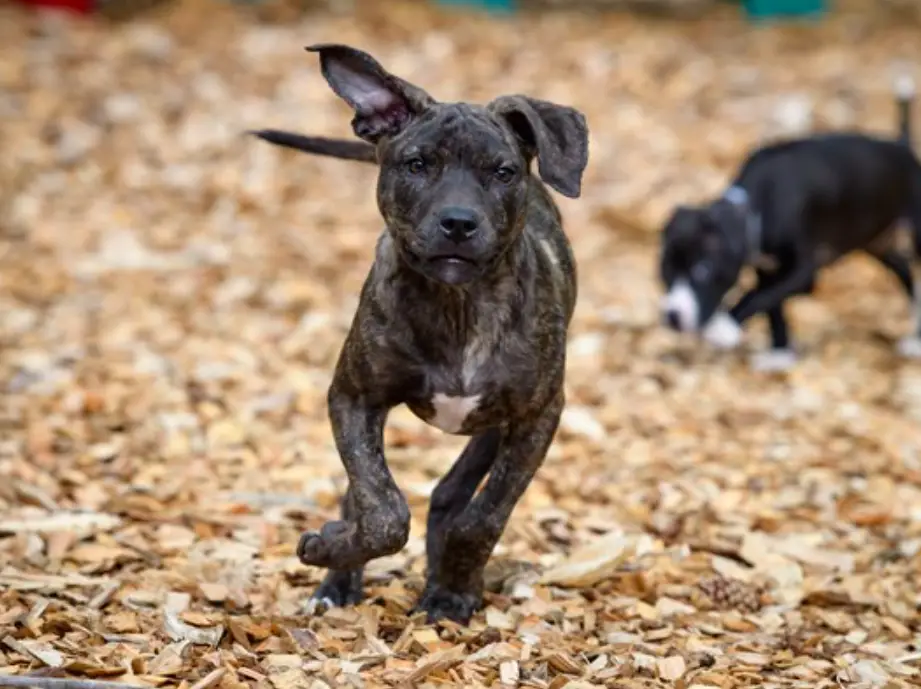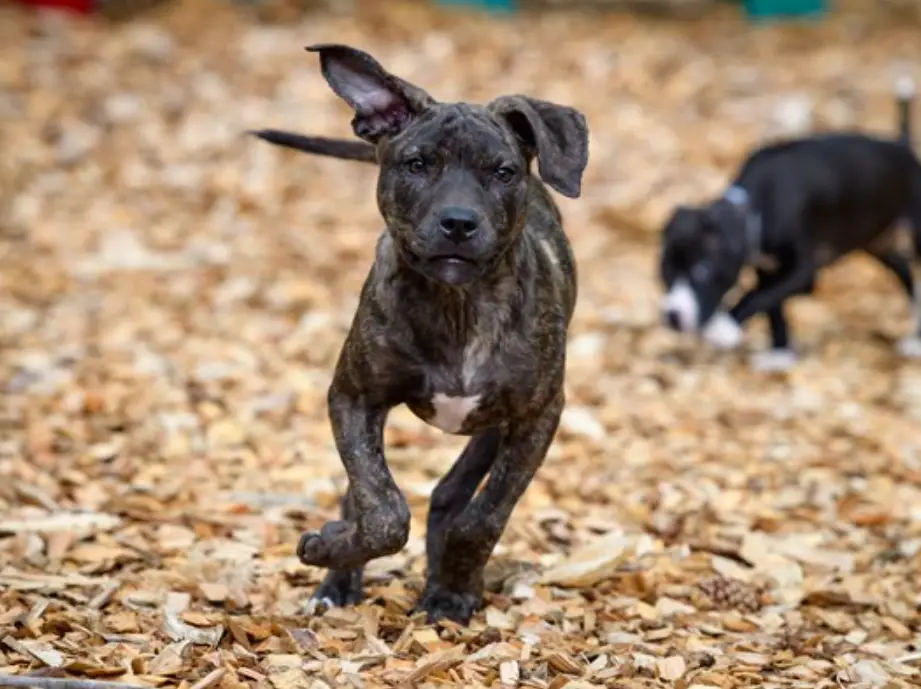 The cruel person(s) who did this need to be found and punished.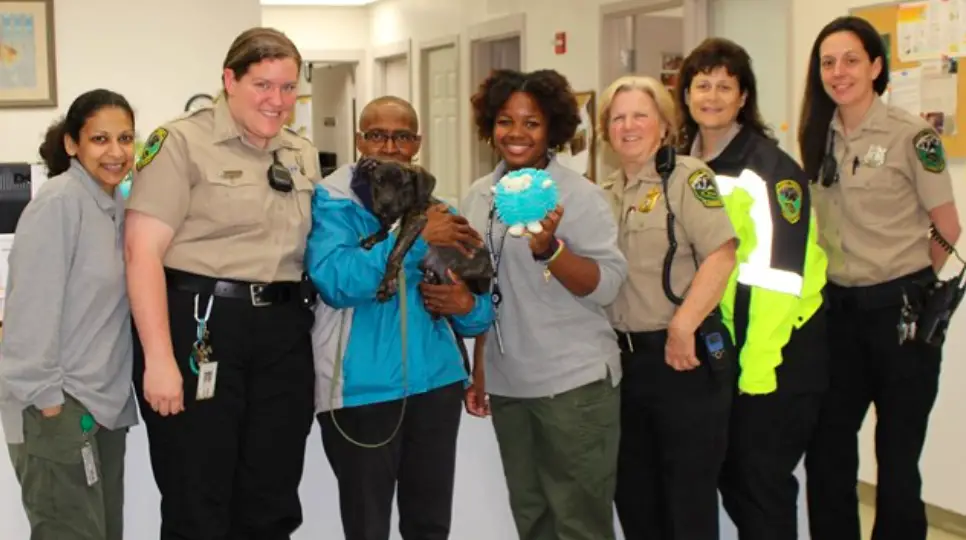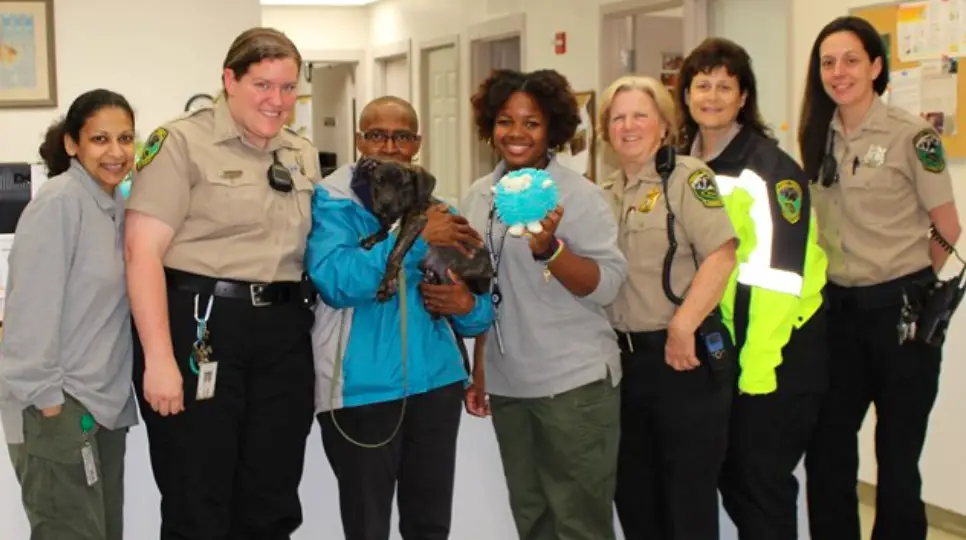 Concerned, law-abiding citizens with information about the parties responsible are being asked to all Howard County Animal Control at 410.313.2780.
Be a voice for the animals and small children in your area.
You can make a difference by standing up and reporting suspicious activities you see in your neighborhood.
Share away, people.