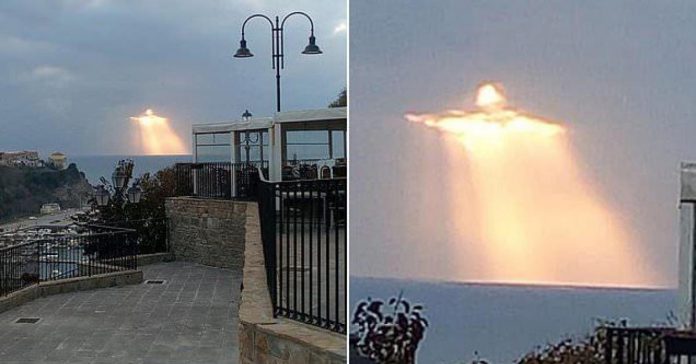 Photos were taken in Agropoli, Italy have been sweeping the internet depicting a structure of clouds illuminated by the sun that share a shocking resemblance to Jesus Christ.
In the photo, the sun can be seen breaking through a structure of grey clouds at just the right place and time, creating a phenomenal image of Jesus with his arms outstretched above the sea.
The beautiful photo was shot and posted by a resident of Agropoli, Alfredo Lo Bruto.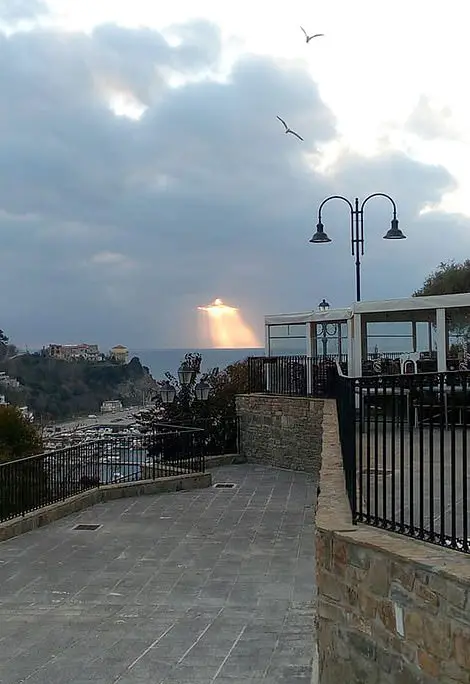 Alfredo just happened to see this enchanting structure during sunset from his home beside the Tyrrhenian Sea this past Friday when he knew he had to take a picture of it and share it with his family, friends, and the world.
"I don't often share pictures on social media," Alfredo stated.
However, when he was graced with the seaside view, he was struck with a strong desire to "instantly want other people to see it because it was so beautiful."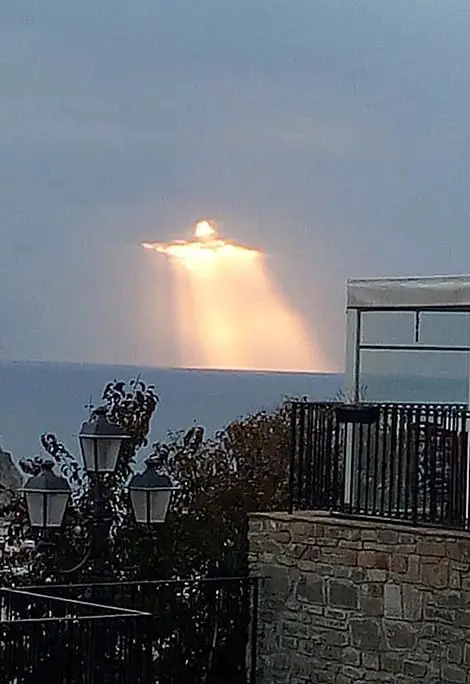 Those who have seen the remarkable image on various social media networks have made note that it looks quite a bit like the Christ the Redeemer statue located in Rio De Janeiro, Brazil.
The 98-foot statue has arms that stretch 92 feet wide and has stood as a sacred monument to the people of the region since its construction in 1931.