As special as a wedding day is for every bride, the stress of worrying that everything is going to go smoothly and as perfectly as she's planned can interfere with enjoying it to the fullest.
Here's a simple and inexpensive craft project that will save you some of that added anxiety and stress on the most important day of your life.
Having to whiz may normally not be a stress factor, but the thoughts of letting your glorious, pristine, wedding gown drag the floor of a bathroom stall.
And thinking of the possibility of the train accidentally dipping itself into the toilet can bring on nightmarish visions even to the most positively-thinking brides.
There's no need to sweat bullets anymore with this nifty craft receptacle.
A bride named, Tina, (last name withheld for her privacy) had seen a similar version of her make-shift, gown-saving creation called "Bridal Buddy."
Its expense got her wondering whether she couldn't design something just as efficient for a fraction of the cost.
She set out to create a version of this great idea she said only took her about 3 minutes with the cost of about a $1.50.
With a large IKEA Frakta bag, Tina cut a hole through the bottom center of the bag, just big enough to allow her hips to fit snugly through the hole.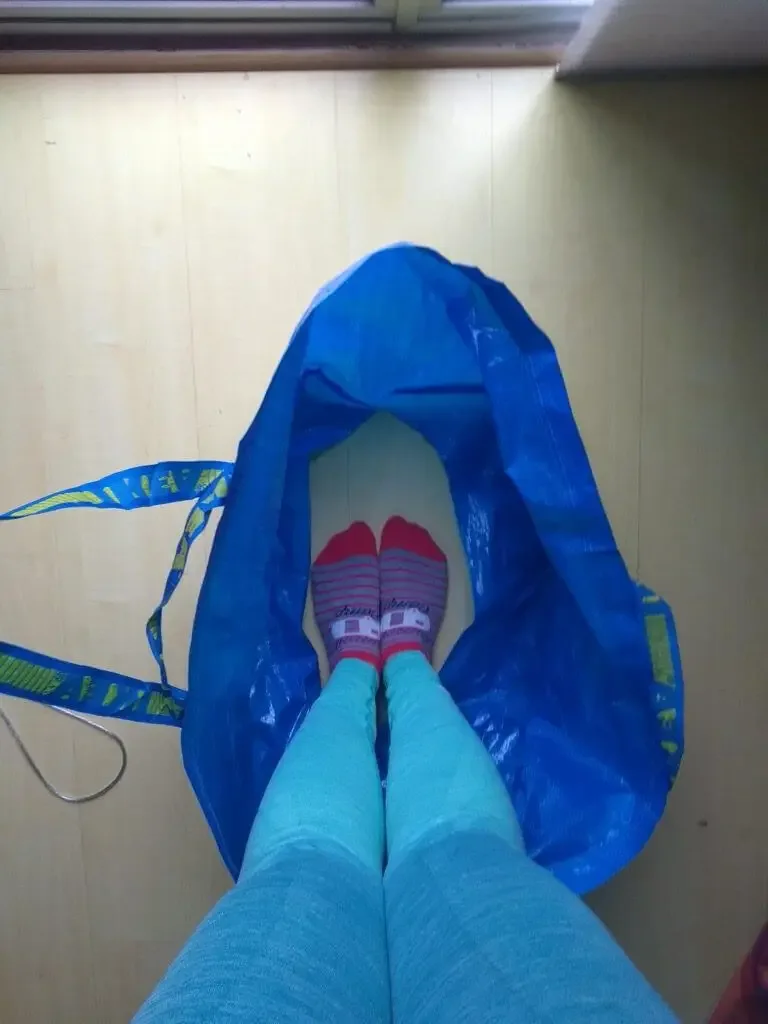 By stepping into the hole, stuffing the bottom of the gown inside the bag and hoisting the long straps over her shoulders, she created a perfect way to preserve the freshness of her gown while leaving her hands free to take care of all the personal tasks necessary by herself while in the stall.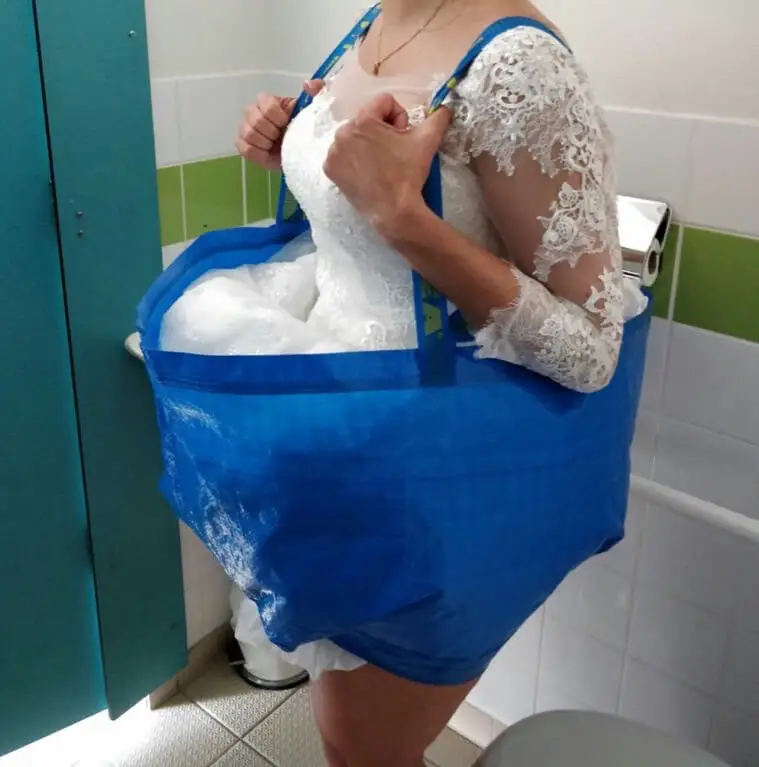 Tina had one of her bridesmaids take pictures which she posted on the blog, IKEA Hackers.
People had lots to say about the ingenious idea. Here's just one comment: "You just made my day! I love wedding dresses and I never knew this could even be possible!"
What do you have to say?