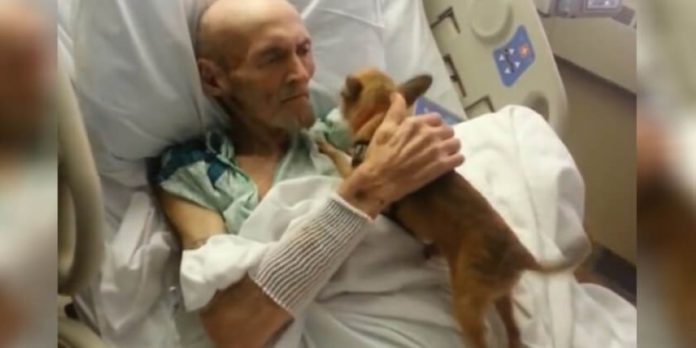 Meet James Wathern, a 73-year-old who was battling various illnesses – one after another. One day, his nurses-in-charge noticed that James started to become less cheerful – it was unlike of him to behave in this way. He also lost 15 pounds rapidly, due to his lack of appetite. James was suffering from depression.
One of the nurses suggested bringing his dog Bubba into the hospital, to pay James a visit. Bubba is a chihuahua, and sneaking him in was incredibly easy – just to cheer James up. Thanks to the nurses, James got to bid Bubba a final farewell before he passed away.
Take a look at the touching scene below:
Rest in peace, James.
Share this story now!