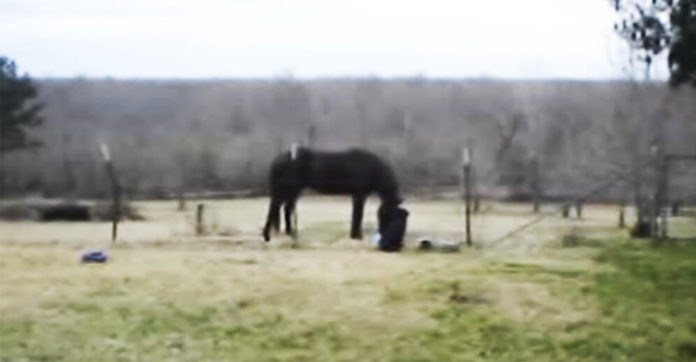 Some animals have more feelings and compassion than humans.
Other animals are just big goofballs who love to romp and play – and they don't care if the 'friend' that they chose is the same species or not!
Take Whiskey Brown, for example.
Whiskey Brown is four years old in the video.
He is a majestic Quarter Horse Stallion.
One day, Whiskey's owner saw him out in the pasture and grabbed his camera!
While Whiskey may be a horse, he also loves to play ball, wrestle, and be goofy with a dog named Lucy, two years old.
Lucy and Whiskey Brown are lucky to have each other!
Their owner agrees and thinks he is lucky to have them both!
This is a long video, but it is worth it – wait until you see the two running in the field together!
They are having a ball!
You won't be able to keep a straight face!
Take a look at this video
These friends have an identity crisis, but isn't that what friendship is all about?
True friendship makes equality, and this proves it.
Share away, people!