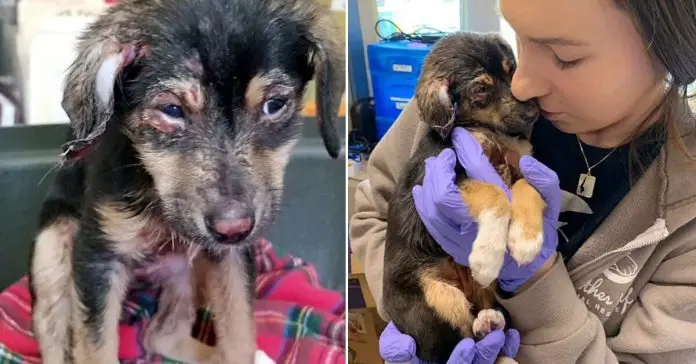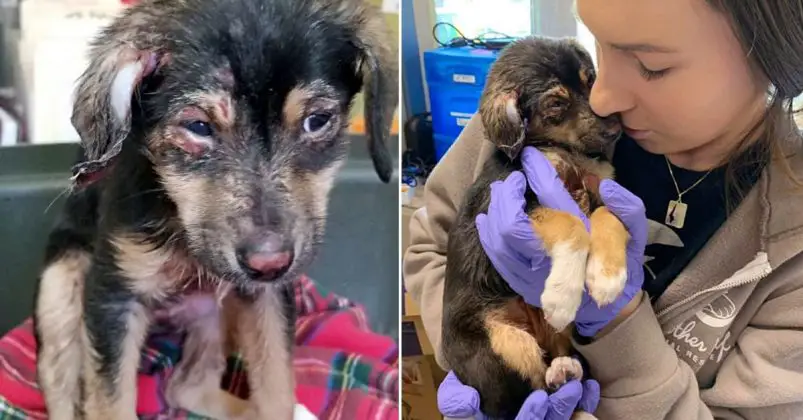 Hope was just eight weeks old when she was found abandoned in a garbage bin outside of a Tennessee restaurant.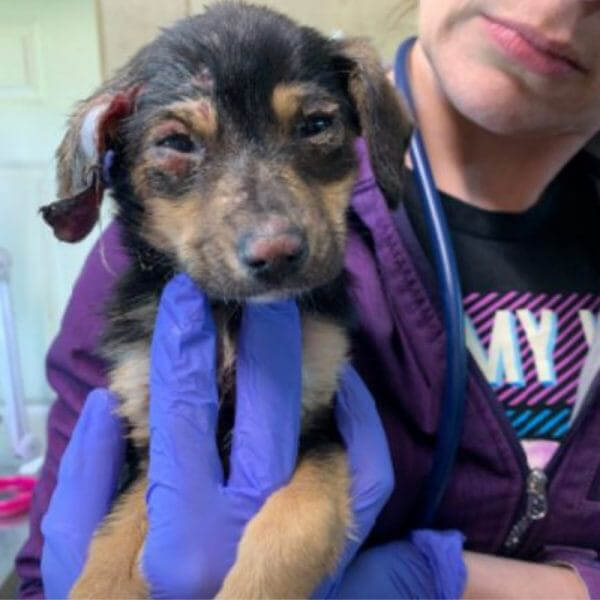 Abandoned carelessly in the Newport location, she was in terrible shape and covered in chemical burns over 60% of her body.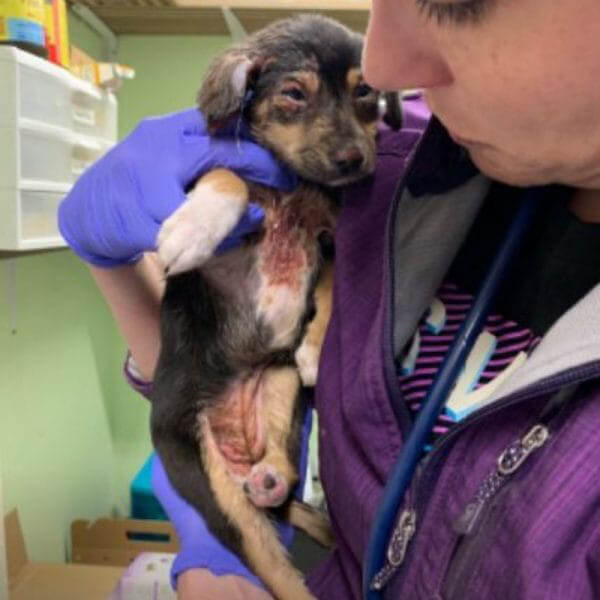 As soon as she was discovered, Hope was hurried to a shelter nearby, the Friends Animal Shelter of Cocke County.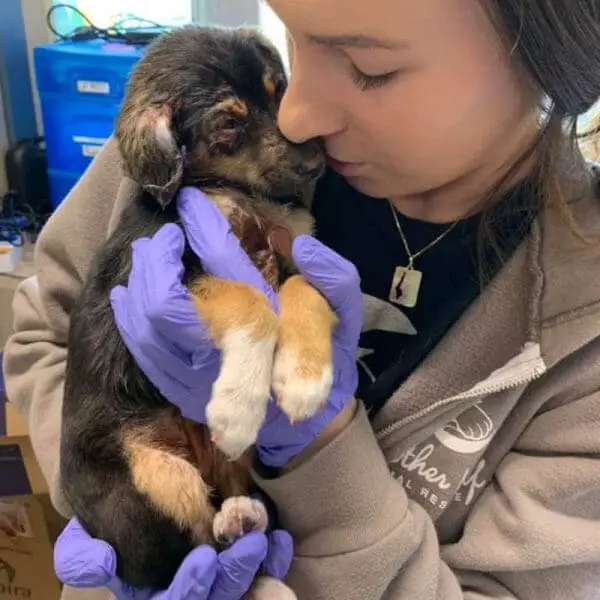 It was found that her ear and tongue were very severely damaged, and the burns had also harmed and injured most of her body.
The director, Elisha Henry, is responsible for naming her, and after giving her the fitting name, she spent half an hour in tears over the pup's situation.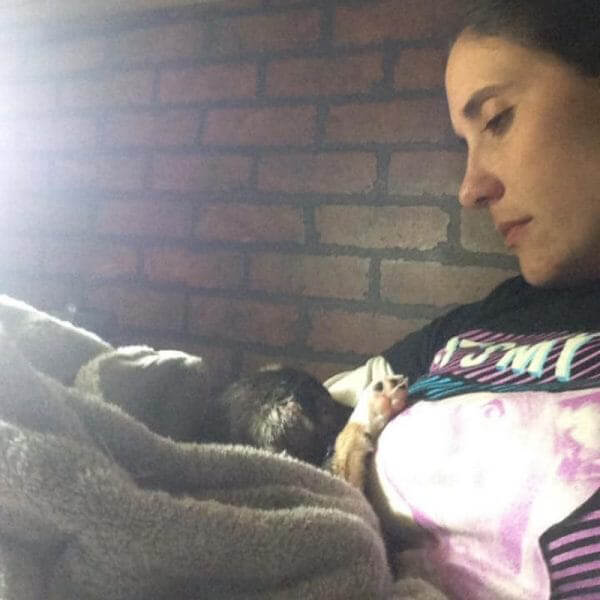 Shortly after, Hope was moved to the Brother Wolf Animal Rescue.
This North Carolina group, which is located in Asheville, has since been working tirelessly non-stop to provide Hope with the care she needs to recover.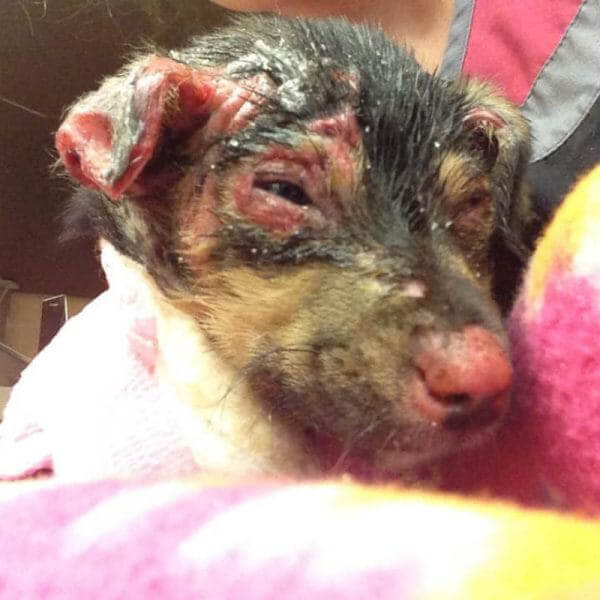 Veterinary staff put her through a major surgery to remove a part of her badly burned ear.
During this process, some dead tissue also had to be surgically taken off of her stomach and chest region.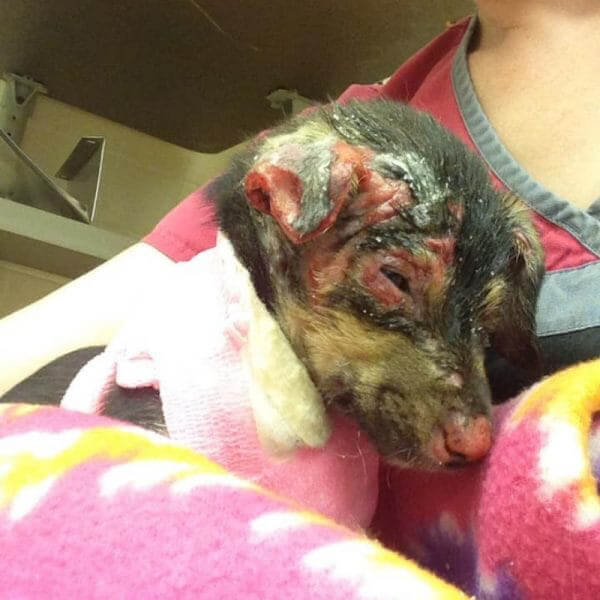 Staff now continue to help tend to her injuries.
Hope often has to be sedated so that she can have her painful wounds flushed out without dealing with the immense discomfort and suffering.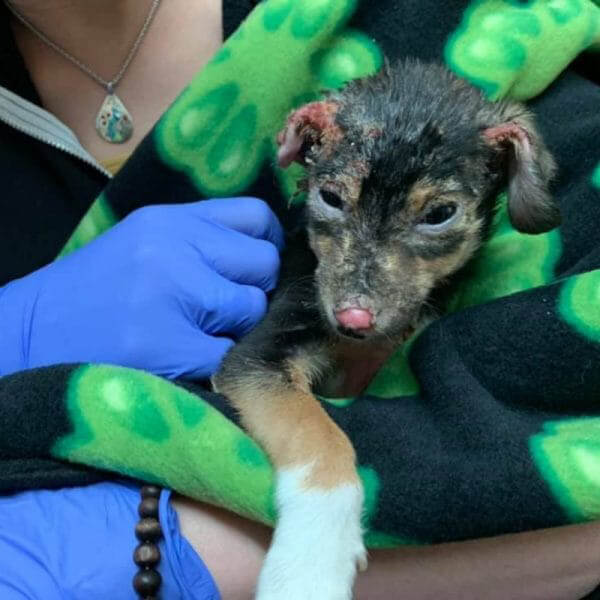 It won't be long before she needs another surgery in her ear again due to tissue that has to be taken out.
Thankfully, due to her young age, everyone is hopeful that she will pull through and recover.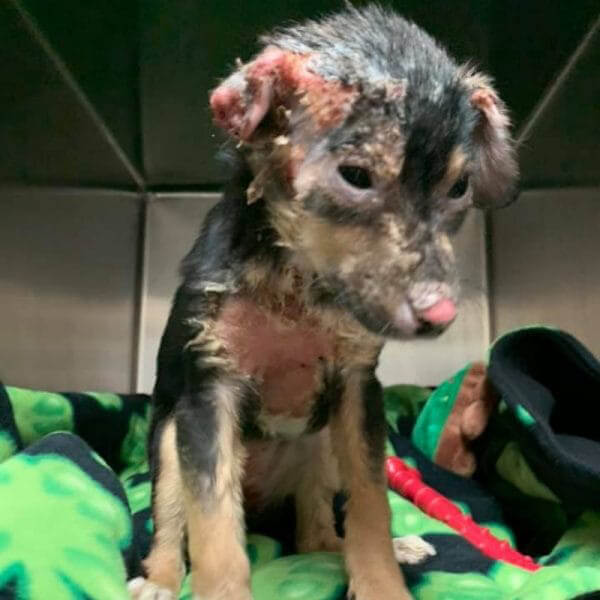 Meanwhile, Hope's tragic situation is receiving police attention. Officers are working to unravel her case and determine who is responsible for her terrible state.
As the investigation presses on, Hope is enjoying her time at the shelter.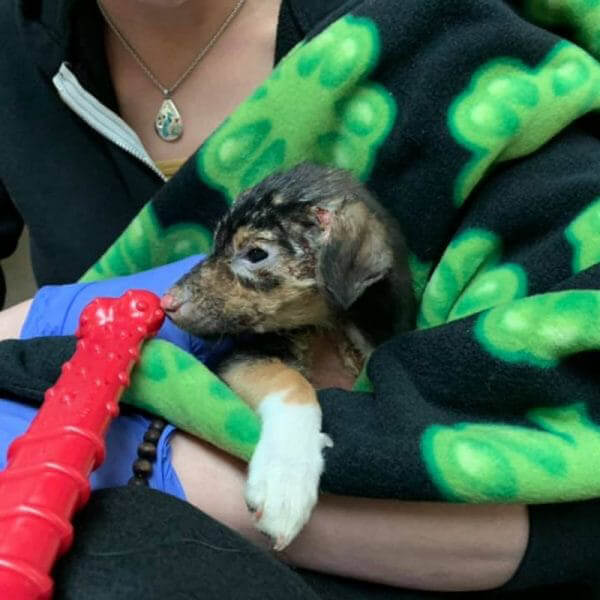 Staff and volunteers love her and give her so much affection, and donations and gifts have been pouring in from all around the country.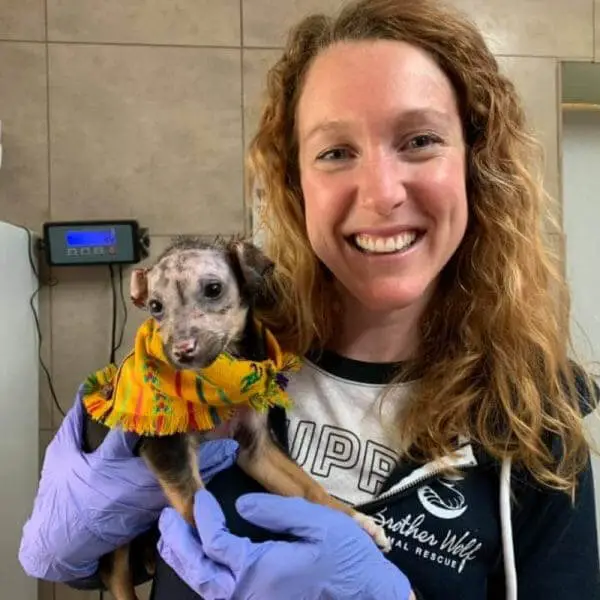 Amazingly, though she has been through so much, Hope's spirit is strong and playful.
She's a sweetheart with a spunky, silly personality, and she loves to have fun and shower those around her with love.
Even better, after hearing about her, a man named James who recently lost his own pup contacted the shelter and asked about adopting Hope when she was ready.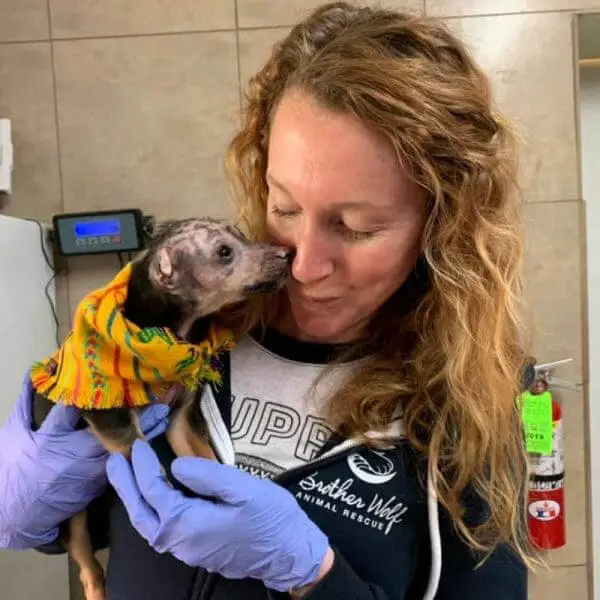 The shelter reviewed his application and, since they actually do know James and trusted him to be a good match, it was approved!
Throughout the time Hope was receiving treatment, he called the shelter daily to ask how she was doing. He definitely already loved her way before they met!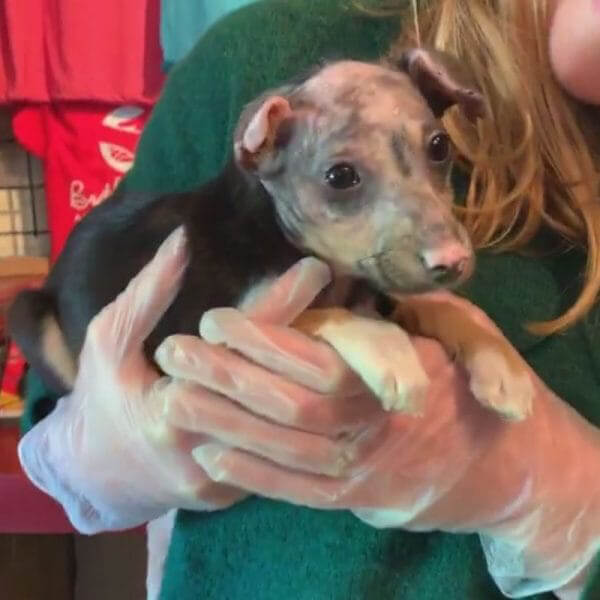 On the 2nd of April, Hope was able to go to her forever loving home with her brand new Dad. She showered him in kisses and was all too glad to finally be safe.
Despite all she has been through, the pup came out on the other side thanks to her strength, the shelter vet's unending dedication, and the love she received from those around her.
Now that's what we call a happy ending!