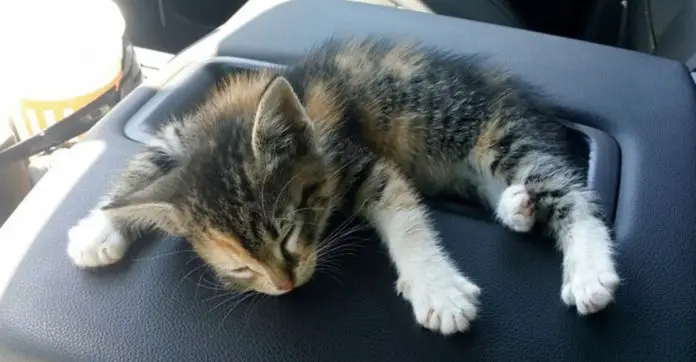 One man found a calico kitten stranded on an abandoned roadside in the middle of the woods while driving – and he wasn't going to leave it behind. Carefully, he scooped the kitten up and got back into his truck – he had planned to ferry it to the local vet.
The kitten had fleas and ticks, but thankfully, nothing major. The kitten soon warmed up to its rescuer, and even fell peacefully asleep. Doesn't he look content!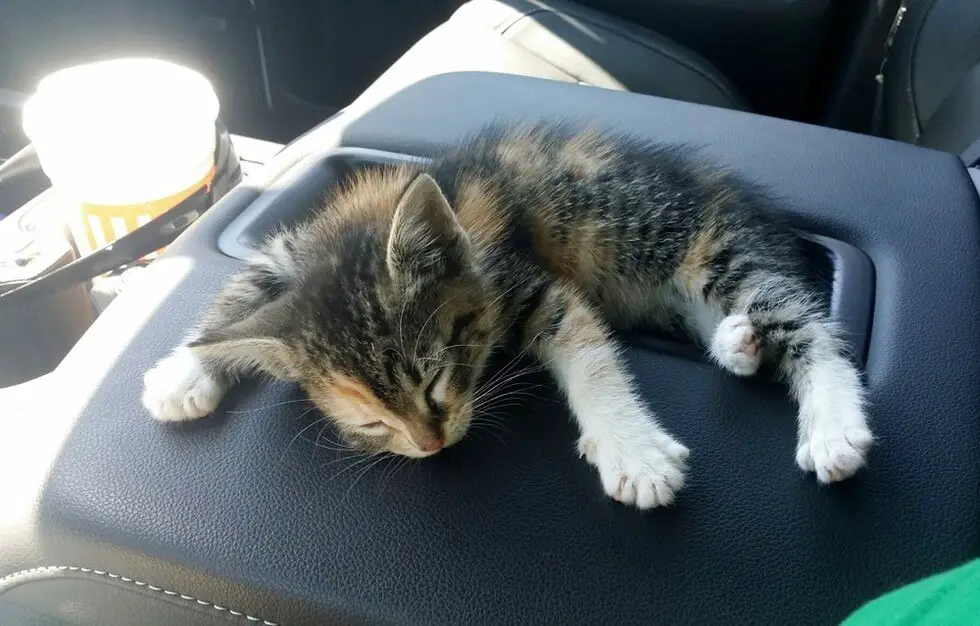 After a day of sightseeing, the kitty must have been exhausted!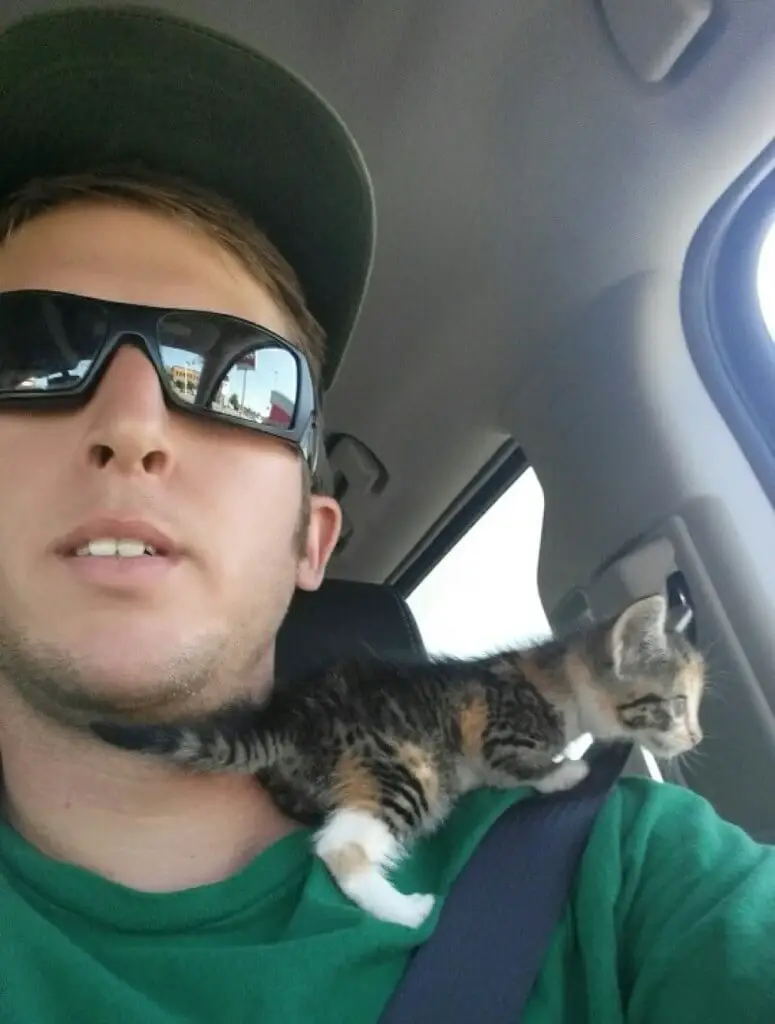 The man was so intrigued by the kitten's nap time – so he decided to snap a picture!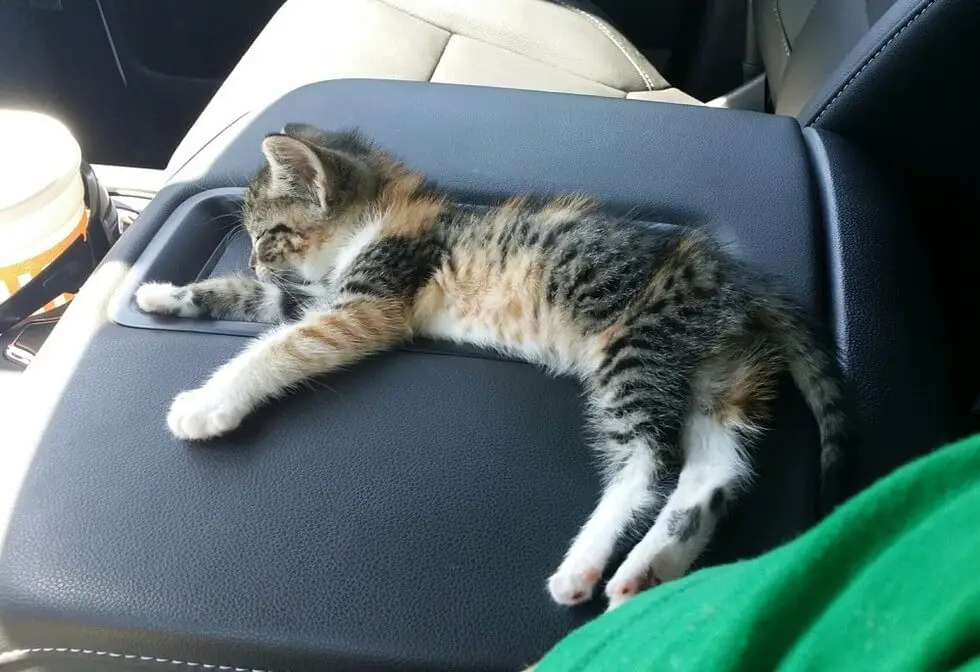 This first meeting was only the beginning – the kitten now has a forever loving home of its own, with its rescuer!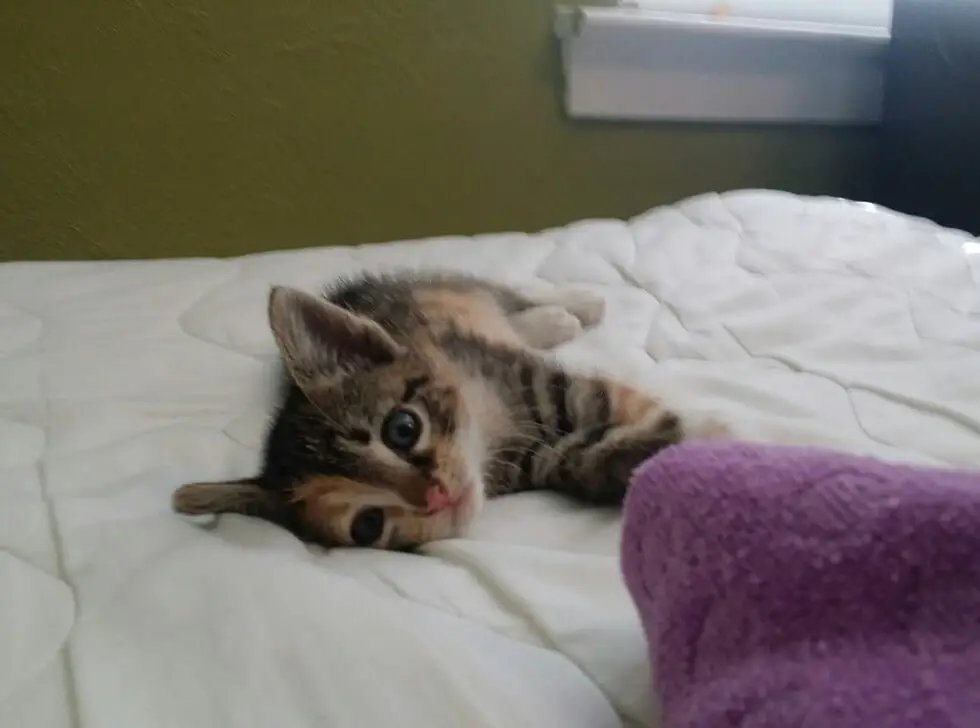 Share away, people.