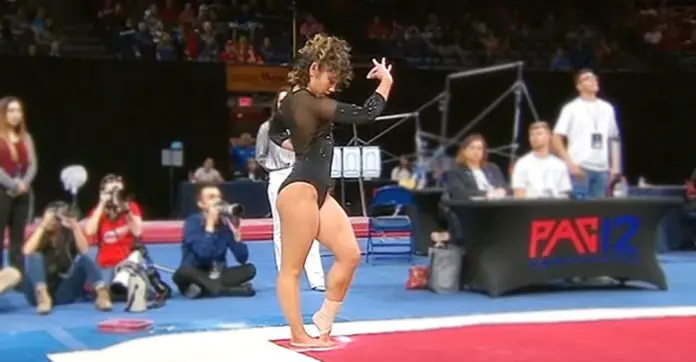 Michael Jackson will always be remembered as the legendary King of Pop. It's why his iconic music has continued to live on even after his passing, and it's even been used as the backdrop to this amazing floor gymnastics performance!
Katelyn Ohashi, a well-known UCLA gymnast, is known among her college peers and competitors for often scoring perfect 10s in her performances. Now, at the Pac 12 Championships, all she needs now is a 9.6 to help her team take home first place overall, a feat all knew she could do as she had already scored three perfect tens in her prior rounds.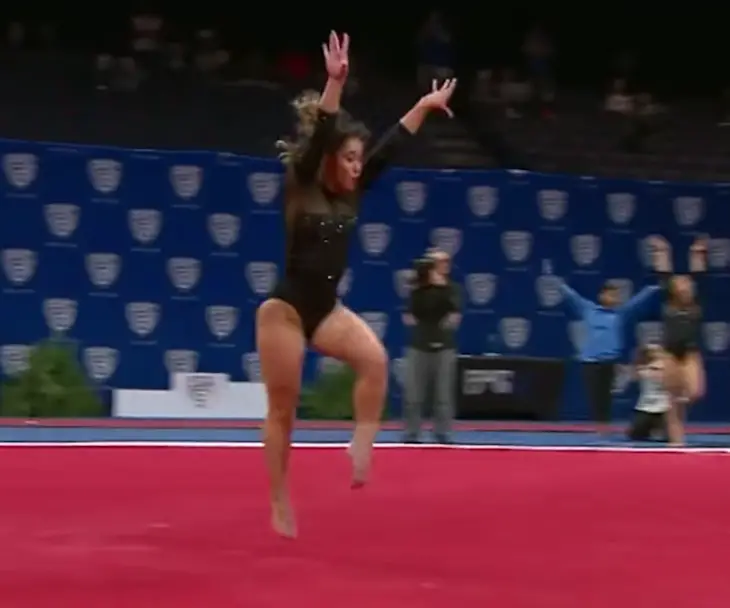 Ohashi had prepared the perfect routine to wow the judges, set to a mini medley of different Michael Jackson songs. Visibly nervous as she took to the floor, but face set in determined concentration, she was ready to begin!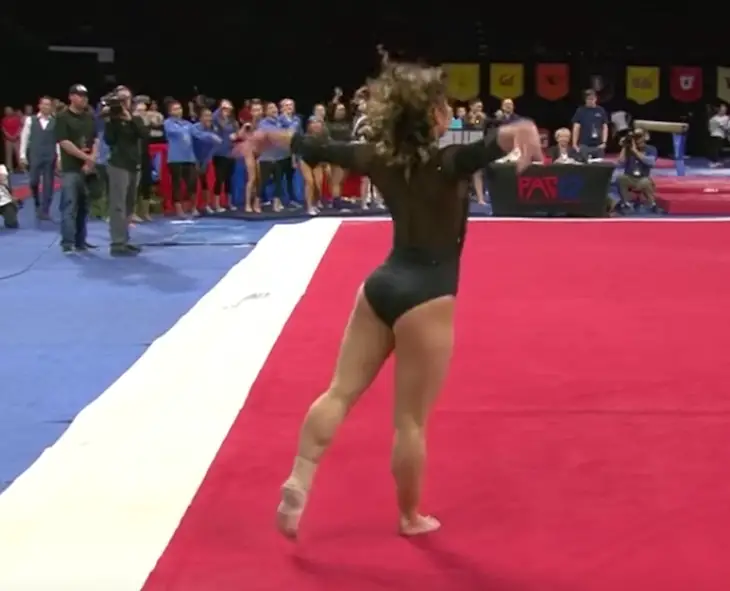 As soon as she started, performing perfect flips, turns, and tumbles across the mat, her entire college was cheering behind her on their feet. She gave it her all, throwing in some charming choreography that matched the beat. Each move was executed with flawless form and technique. Her team was on their feet the whole time!
When it was over, her team rushed out to give her a hug. And when the final score is revealed, the team is beyond excited, because it looks like they've won the championship!